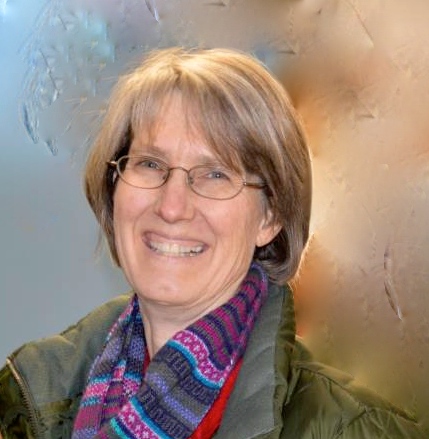 Person of the Week
Patricia Moran Wotton
Insurance Agent
I had the opportunity to be the fourth generation in a family business. The business started in 1896. At the time there were no vehicles, no liability insurance, not even electric lights, calculators, or typewriters.  All the papers were hand written in cursive.  
1.  What led you to the mission of being an insurance agent?
I chose a living as an insurance agent because I had the opportunity to be the fourth generation in a family business. E. C. Moran Sr. had started the business in 1896 in the back room of his father's tailoring shop on Main street in Rockland.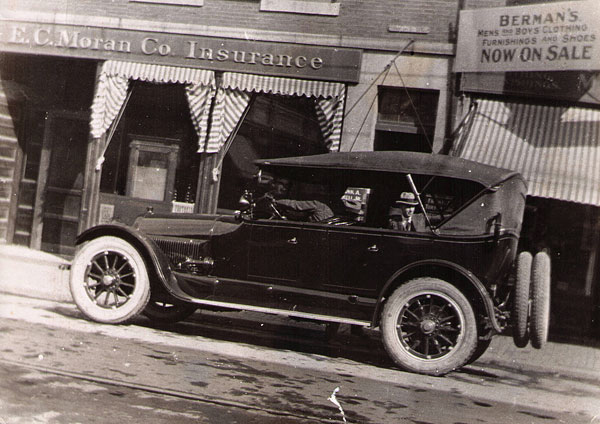 At that time there were no vehicles, no liability insurance, not even electric lights, calculators or typewriters. Really the main thing they insured was against fires for people's homes and businesses, although there was accident insurance or livestock coverage for example. My grandfather tells of one particularly shrewd horse farmer who insured a white horse who died in a lightening storm. When insurance agent Carl arrived, he found out that the farmer had 5 more white horses that he had insured as one.  To visit the E.C. Moran Insurance website, click here.
E. C. Moran eventually bought the Main Street building in 1926. It is in the Kimball Block of Main Street, a late 1840s brick building.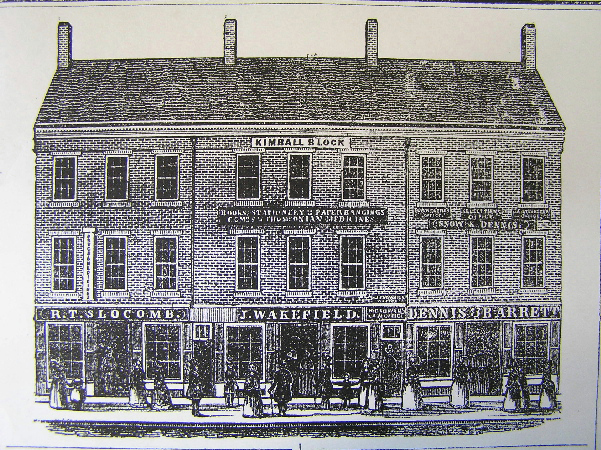 Having been a bank much like the ones you see in old western movies, it had lift up windows and rolltop desks. In addition it has a large vault built around two large safes. Times have changed, and very few people use cash to require a safe or vault, but we now have some of the most protected and precious family scrapbooks as employees made up scrapbooks from every year of our history since about 1916.
2. What does this mission mean to you?
Insurance gives me a chance to work closely with people so that they understand how to protect the things that are important to them. We have families that we have insured for four generations, their homes, businesses and their automobiles. I love to watch a new student work for their first license, get married, have their own children, and help them with insurance protection.
3. What was your best day as an insurance agent?
I think my best day was my first day. I had lived in Boston, and in New York, but was coming home to a business and city where I had grown up, where my family has a lot of history.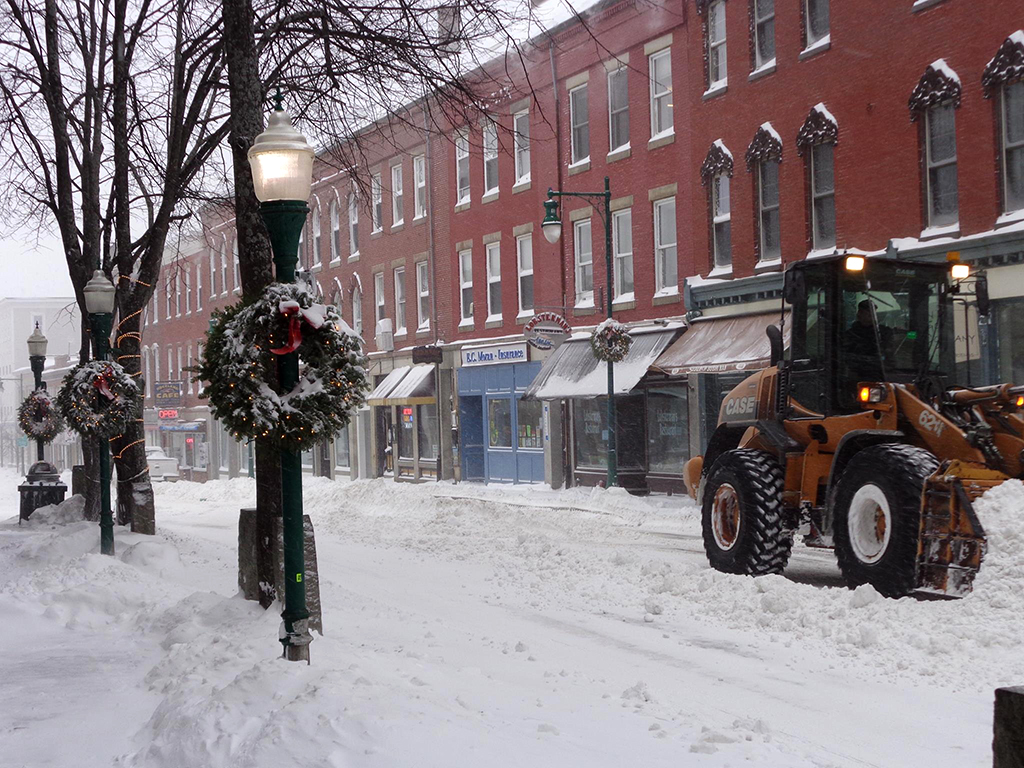 Not everyone has the opportunity to walk into a business that has been in the family for 85 years and three generations. In addition to family longevity, two sisters worked in the business for 56 and 60 years, with "old Mr Moran" and "Carl" and my father Paul. They talked about being there when my father was brought into the business in diapers and set on the counter.
I had the opportunity to learn about my family's history on a daily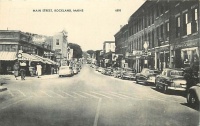 basis, from the days when their father would drive them to work in the horse and carriage and the horse would stay at the town barn on Limerock Street. There was an oil lamp, and one old shared adding machine in the corner. All the papers were hand written in cursive, and they only wrote Fire insurance. Insurance companies either wrote Fire coverage or later on there were casualty companies that wrote Auto insurance or Liability.
On Sundays Dot and Audrey would take me for rides in the countryside and show me the homes that we insure, and we would go out for pie. They knew every good pie restaurant around.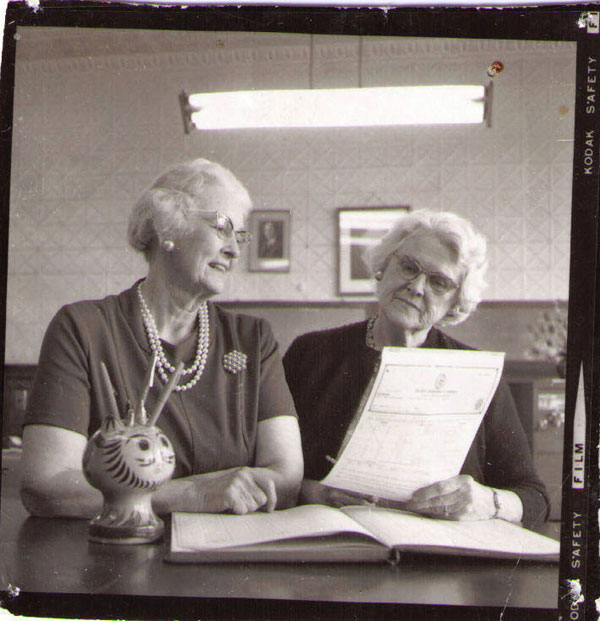 They talked about how old Mr Moran loved to stand out on the sidewalk and greet everyone and visit. They campaigned for Carl Moran in his run for governor and two successful runs for Congress in the 1930s, and were there to handle the business when he had his terms in Washington DC. They were there for the first typewriters and calculators and cars and all the modern advances of our time, up to correcting typewriters, and were there for me to learn about my family.
4. What was your worst day as an insurance agent?
My personal worst day working was the day that my father was involved in a bad accident with a head injury. At that time he was the commercial insurance person and I handled personal insurances. That day everything changed. I drove the 160 miles round trip daily to the hospital for a month as well as handling his share of the work, learning each commercial account as it came up.
Commercial lines of insurance can be much more complicated than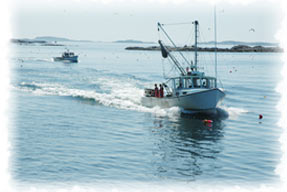 homes and cars, and I was fairly new in the business so I studied and read everything I could to catch up to be able to do his job as well. He had been a 7 day a week businessperson, the accident changed his life so that he realized that it was time to retire and see more of life than he had. And it gave me the chance to become independent and not always rely on him to do the more complicated accounts.
My worst day working in insurance was when I had to handle my first bad accident claim when I was in college, with serious injuries. I did not feel equipped to help people get through all the paperwork of claim forms and doctors and adjusters. Over time I have developed the skills to be able to be someone that can help out with the needs of people in crisis, whether it is a fire or an accident.
5. How did you survive your worst day?
A worst day for me is always a serious event where someone is hurt or loses something important to them. I survive by counseling them on how the claims process works, letting them know the things that are important to do immediately, and then what needs to be done later. I try to listen and help in any way possible.
6. What advice would you give someone about becoming an insurance agent some day?
I would advise them that it is a business where it is important to study and learn well, and to do right by people.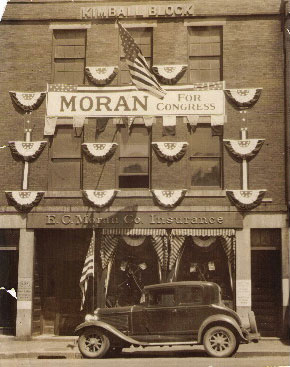 To do things well in this business is to help people have stability in their lives through good and bad times, and to be there for them to help them through is a claim happens, not just to sell policies. I would also tell them that it is a very stable business for a career, as people will always be required to have insurances for cars and homes. It is a very solid way to make an income in a recession, without the highs and lows of other fancier or exciting businesses, and a good way to provide a living for a family.