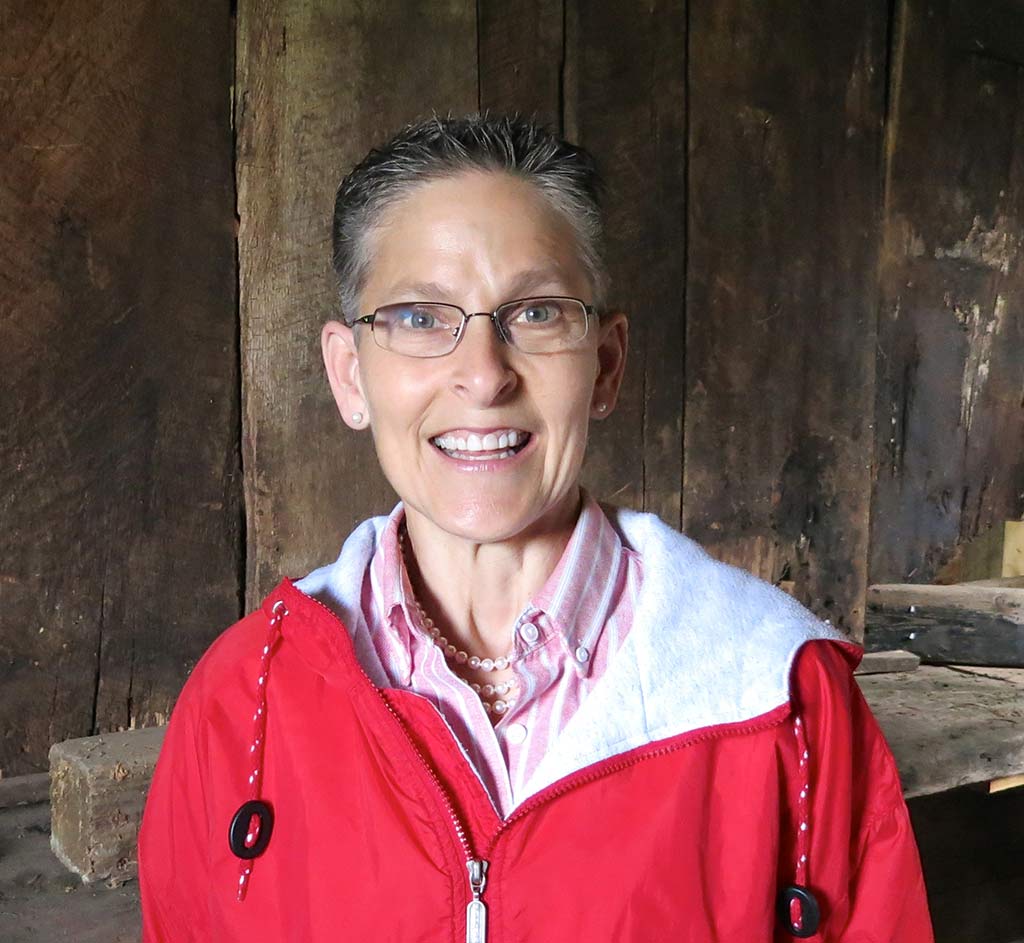 Person of the Week
Bobette Balser Wilson
Farm Wife
She can't let the water freeze. Lives depend on her. Meet Bobette Balser Wilson an extraordinary farm wife who has dedicated her life to help animals and people, and still finds time for the Simmons' Stable restoration project in Mexico, Missouri.   
1. What led you to the mission of being a farm wife?
I am a farm wife and homemaker. If my husband needs me to be in the field, I go to the field. If there are things to be done in the house, I work in the house. I help with the cattle, crops, feed store, the house, the kids, and the stable restoration project. There is always something going on. (Read on to find out about the Simmons' Stable Bobette is helping to restore.)
Before I got married, I was raised on a farm.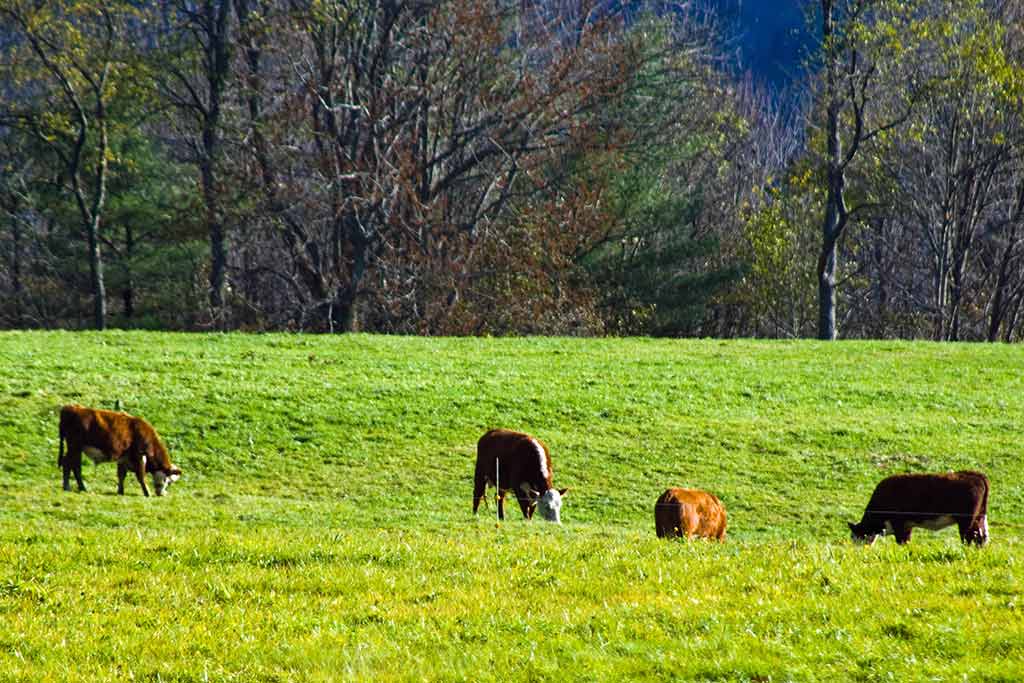 We always were expected to work on the farm. When I was in high school, I told my dad I wanted to farm with him. He said, "Oh you don't want to do this." I said, "Well, yes I do!"
So I didn't go away to college, but continued to help on the farm while I was in college. I commuted to college so I could be on the farm. Then I farmed with my dad for eleven years after I got out of college.
I met my husband and we got married. I farmed for several more years. During that time two of my children were born. This meant I was taking two babies on the tractor. My father retired after my second child was born. He told me he didn't want to run me off, but if I wanted I could continue to farm with the family. I stayed here with my husband.
We raise cattle. We put in crops.
We have four children now. There is always lots to do. Now the kids are all grown and they are helping us on the farm. In the spring and in the fall when my husband needs a tractor driver or a truck driver, then I'm the one that does it – when the kids aren't.
We own a feed company and I also run errands for the business. My husband has me do a little bit of everything. If we need to do something with the cattle and the kids aren't able to help, he has to have me there to help. It's whatever he wants me to do.
I also have the stable project that I mess with. (Click here to find out more about Bobette's role as a preservationist in Mexico, Missouri at the International Saddlebred Hall of Fame and the Simmons' Stable Foundation Fund. Pictured in this interview are pictures of the Simmons' Stable preservation project.) 
2. What does this mission mean to you?
I love it. I absolutely love it. If I could choose anything else, I wouldn't choose anything else. I absolutely love it. For instance, I always go out and take care of my animals and things – every day.
My animals are, a few goats, a lama, my kids' horses, and some cattle that I'm taking care of. I also have chickens and things like that.
This morning I went out and took care of them. While I was out there I realized I needed to trim the goats hooves. So I trimmed their hooves. (I just have a couple of them now. The kids used to have a lot of them and they used for 4-H projects.) So I just do things to take care of everything. Then I come in and start cleaning my house. There is just a little bit of everything to do being a farm wife.  (A picture of the Simmons' Stable restoration project.)
3. What was your best day as a farm wife?
I don't know what is more fun. I enjoy working with cattle a lot. I've always handled cows and calves. I've always pulled baby calves and delivered them. I've always loved that. I also love working on the tractor too. I don't know which I like best. I just like being out and working with one of those two things.
We have a cow/calf herd and a feedlot where we fatten cattle.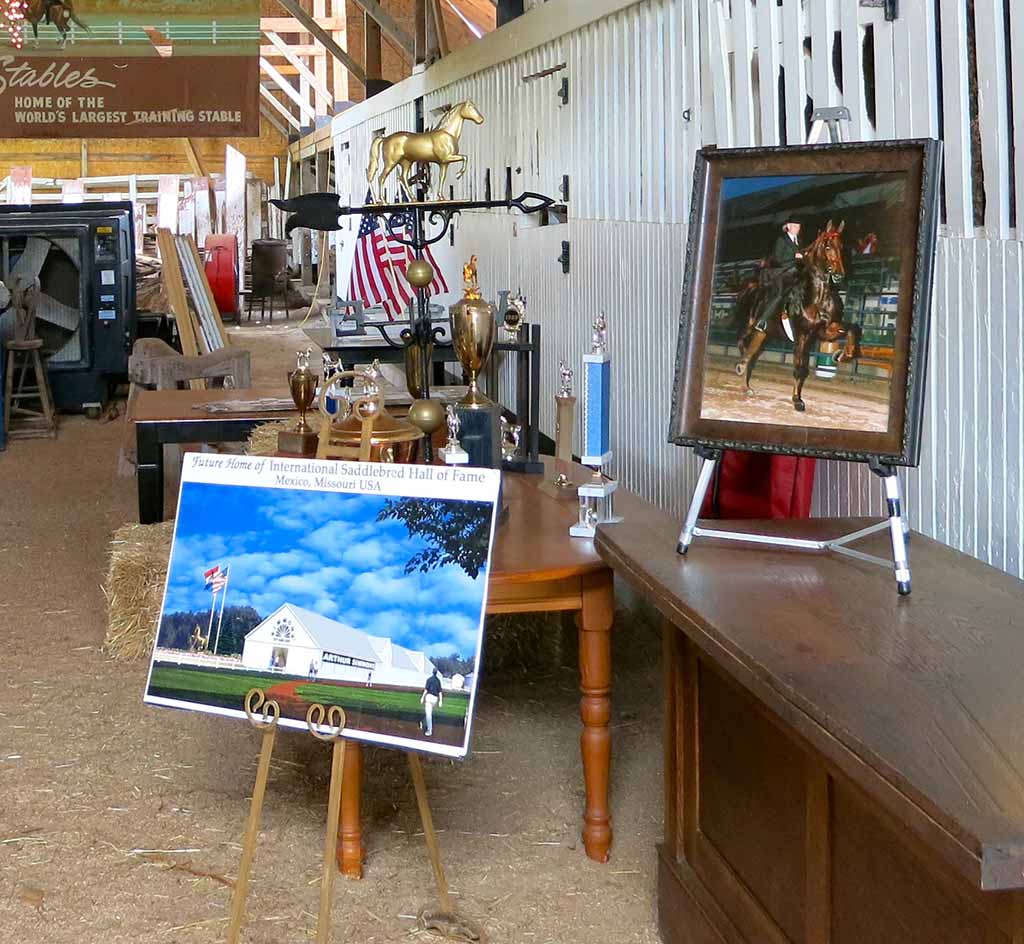 When the cows are weaned, they are raised. They are backgrounded. My son does a lot of backgrounding.   That means you put them on grass until they are ready to go to a feedlot to be fattened. We're working with them from the time they are babies and on up.  (A picture of the Simmons' Stable restoration project.)
We have guys who bring us cattle. Then we feed the cattle for them. We fatten the cattle until they are ready to be shipped out. People come to us and ask us if we have space. If we do, we take on the cattle. We are always in the field or we are working with cattle all the time. They are Angus, Hereford, Wagyu, and Red Angus, and you name it. There is Gelbvieh, Charolais – whatever they own they bring to us.
4. What was your worst day as a farm wife?
The worst is when you lose a baby calf. You've struggled, and struggled, and struggled to get it and then you might lose the mother and the calf. Or you have a mother who's lost a calf and then she gets sick and dies from an infection or something like this. You've worked and worked and worked with them and with a vet and have tried to save them and you lose them.
 It's like a piece of you dies because you have tried so hard to pull them through it.
It's like that with goats too. If you aren't there, sometimes they have trouble. Sometimes they make it though it, but sometimes if they are young and you aren't there for some reason, they have trouble and you lose them. It's kind of heart breaking. But that goes with the territory. It's one of those things. You never know what is going to happen. When you work with so many animals, you know you are going to lose some.
5. How did you survive your worst day?
I know it sounds hard, but one thing is when you are here and you live with them all the time, it gets to the point that you see quite a bit of death over the years. You get hardened to it. You really do.  You just know that something is not going to work and one is not going to pull through. You see how sick some of them can get and even though you are working with a vet and you are trying to pull them through, you know in your heart there is just no way.
Sometimes it is best to put them down.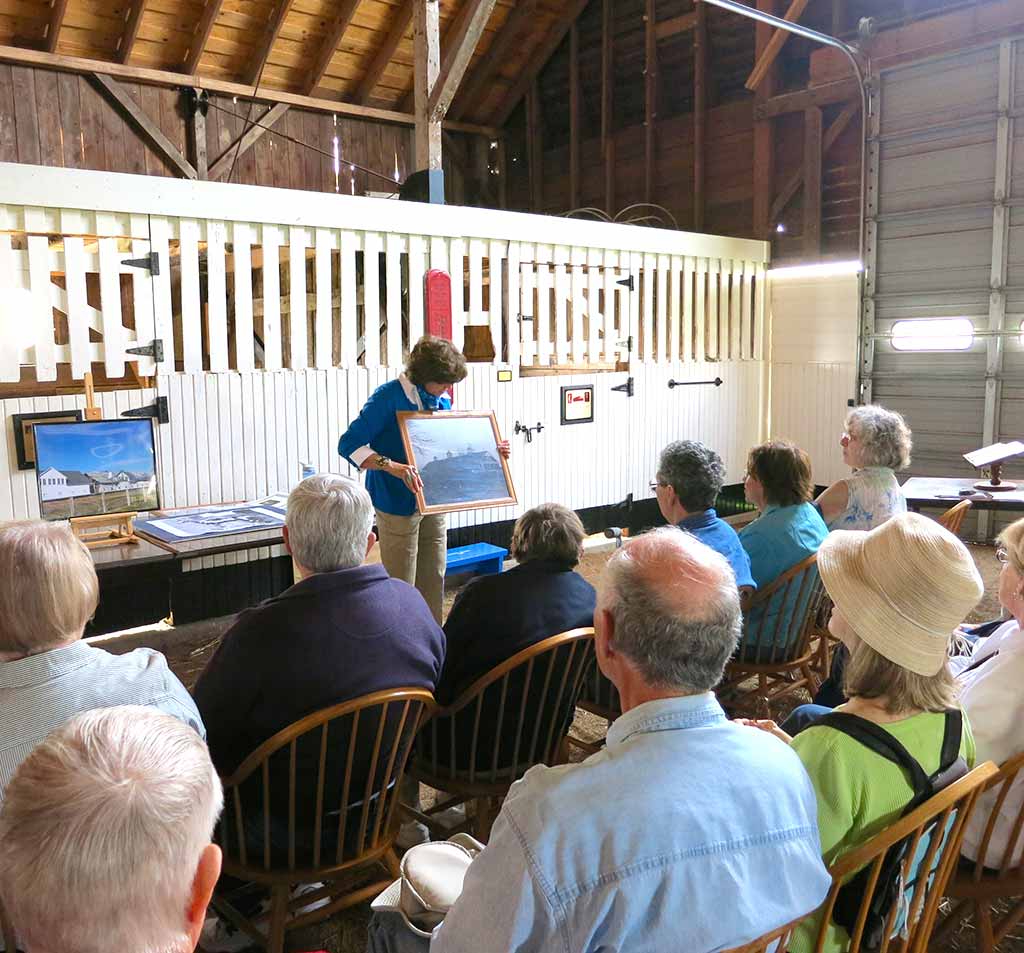 It is best for their well being and then they are not suffering any more. It's best for you too. It's sounds hard to say this, but there are a lot of times when I have struggled and struggled and struggled to keep an animal alive and eventually I know and resign myself to the fact that that they are going to die.  (A picture of the Simmons' Stable restoration project.  Part of Bobette's preservationist opportunities is to educate the public about the legacy of the stables as a training and international hub for the American Saddlebred horse.)
Once it dies, a part of me gets relieved because there has been such a struggle. It sounds hard, but when you work with them – like a doctor with patients – you know that you are going to lose a certain number. You just get hardened to it. It is still very sad. It is upsetting to the person. It is upsetting to the animal. It is hard on you. It is hard on the family. It takes a toll on everyone you are dealing with. It's very hard. You feel guilty about it. But at the same time you are thinking, "They are at peace now."
If someone really wants to work on a farm, they have to be very dedicated. It is something like running a dairy farm.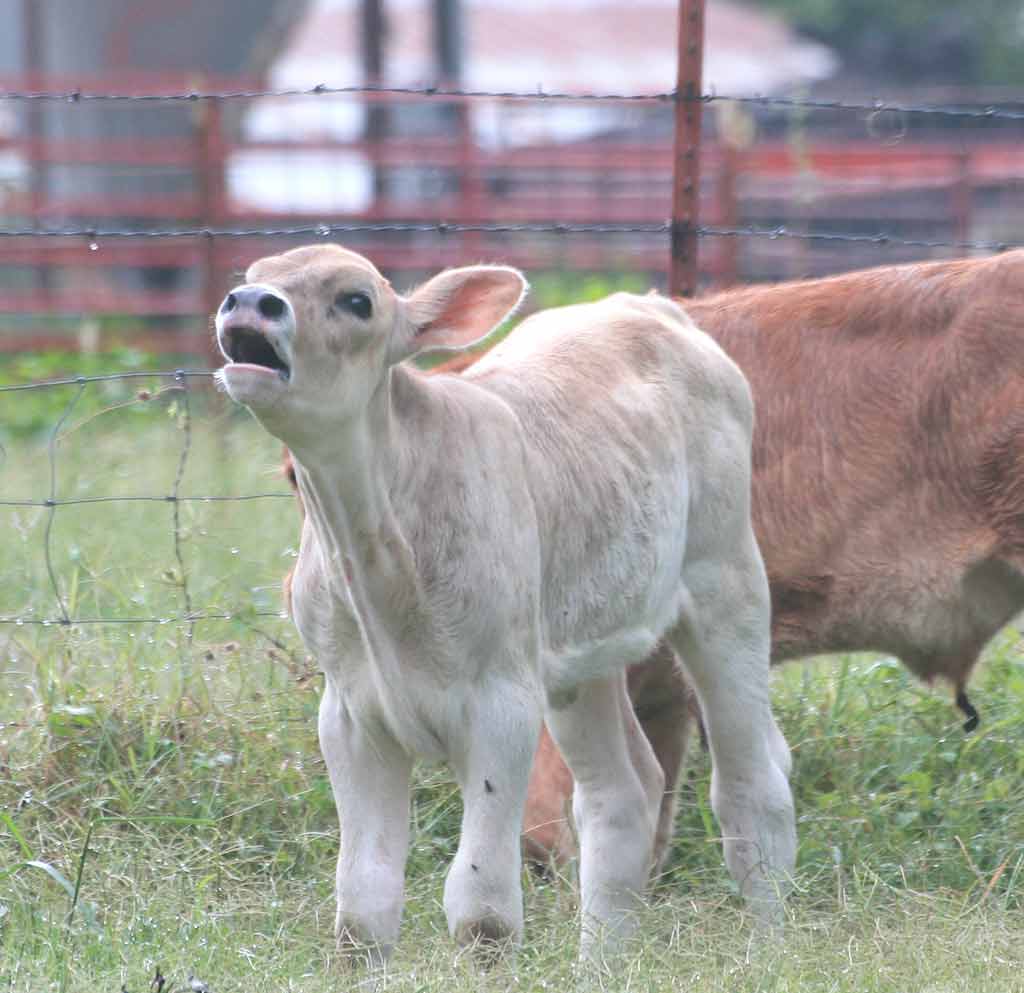 You absolutely have to be there all the time. You have to get up on the worst days that you have and you can't stay in the house. You have to go out and feed. You have to go out quite a few times. When it is very bad out, sometimes you have to out many times. We have to out in the middle of the night and make sure everything is OK. Because when you have that many animals, you can't let the water go off. You can't let it freeze. There are many things you are dealing with. You have to really be very dedicated to it. It's not one of those things that you can say, "Well I'm going to be there this many hours and then I'm going to leave." You can't do it. You have to be there all the time.
You have to be there for it. It is very rewarding. Of course I have four kids that are all working on the farm right now. They all love it too. They are all so very close to the farm and they were expected to work on it when they were young. But now they work because it's their choice. They've always enjoyed it a lot. They know all the ups and downs because they've grown up with it. It is very rewarding.
It takes your life. But at the same time, it's a wonderful life.