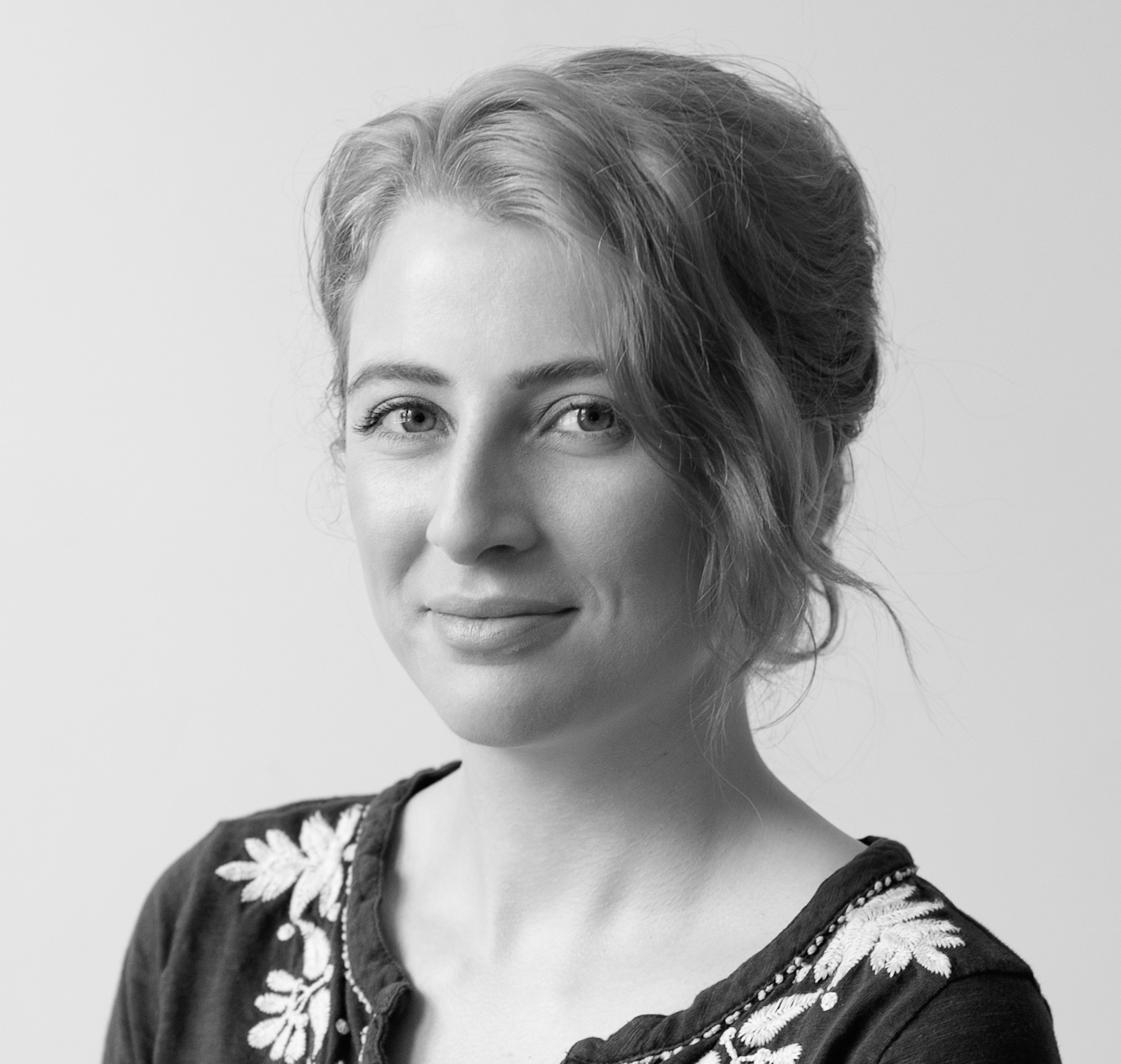 Person of the Week
Meredith Elliott
Catalyst for Business Startups, Artist, Musician, Co-Founder The Milton Schoolhouse Business Incubator
Don't put off doing what you love. If you are not doing what you love and what you are good at, you may not be helping anybody. You may not be helping your family. You may not be helping the economics of your neighborhood. You might actually be taking up somebody else's dream job by being in a job you don't like. It is your responsibility to make that leap and to take the steps needed to fulfill your place in life – whether that is in building model cars or building an IT for a major corporation or whatever it is. Don't put off starting something. Do what you love
1.  What led you to the mission of being a catalyst for business startups?
I found that there are people who have something to do and they are able to do it really well.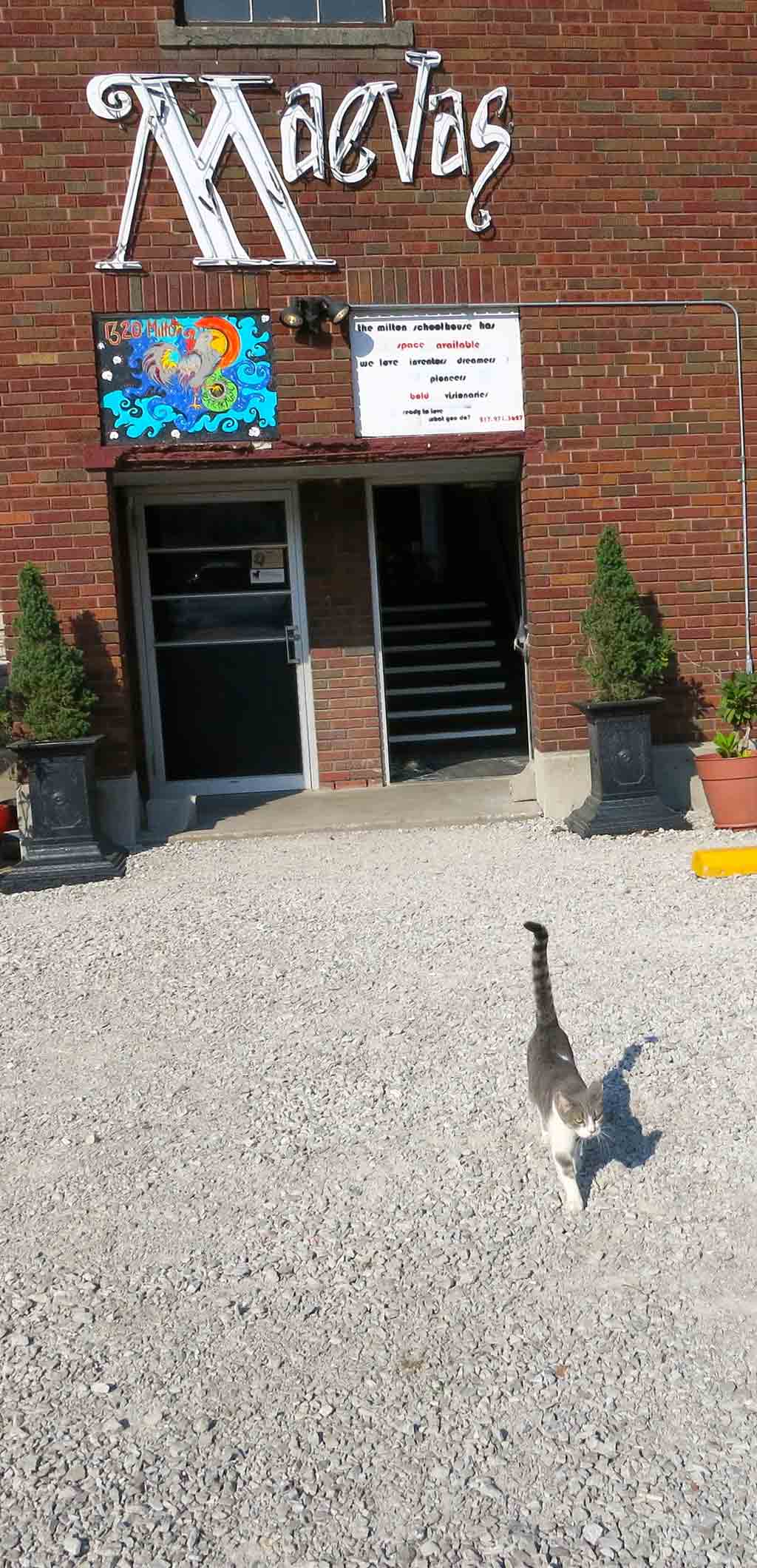 However, they really aren't sure how to do it in a way to support themselves and their families. So being a catalyst for business startups allows me the opportunity to bridge that gap and help them set up a business appropriately. They learn to reach a customer base and do business things while still embodying their creative and artist side.
What has shaped the style and conception of this place (The Milton School restoration and business incubator project) is that Joel (my husband) and I are artists at heart. When we take on projects, our artistic background tends to shape these projects more than somebody who would have a strict contractor or businessperson background.
Technically the Milton School is a huge 5000 square foot structure that had been condemned before we purchased it. Becoming involved with Milton School was the inspiration of my husband Joel. He had a previous relationship with this building and he had always wanted to come back to Alton, Illinois.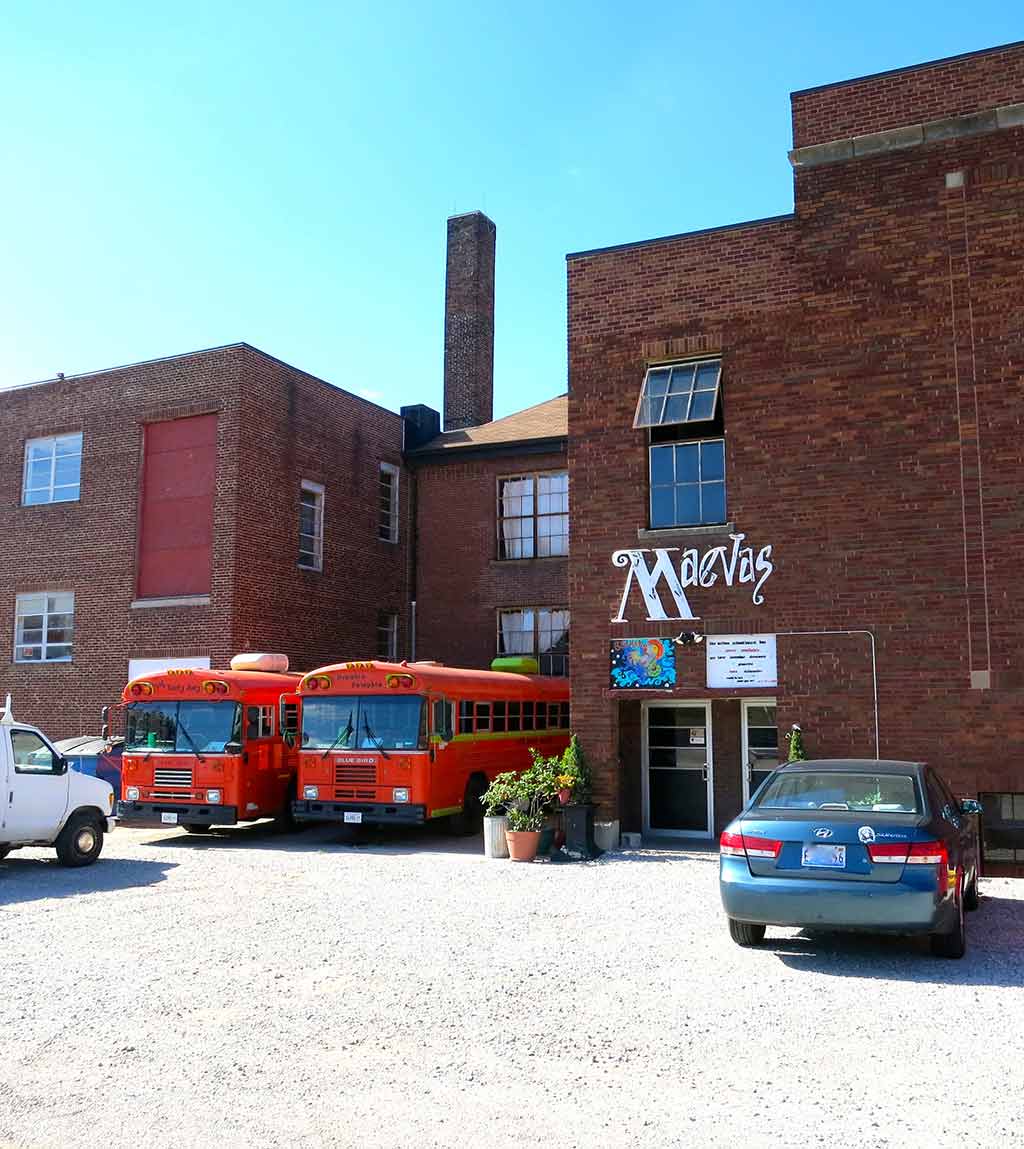 To learn more about the Wilson School restoration and business incubator project, click on this link.  To LIKE the Milton School project on Facebook, click on this link.)
Our passions aligned and allowed us to buy the school and begin. This is an economic and artistic safe haven. Unlike some landlords of commercial property downtown, we help people get off on the right foot when they are starting small businesses. Most of the people here started with a commercial space out of their basement. We help them with things like allowing them a six-month trial lease. I give my time of ten hours per tenant per year to help with marketing and branding. I give them what they need direction or design wise because I want them to succeed. It's been great!
Forbes Magazine reported that most small businesses (around 50%) fail in the first year and around 95% fail in the second year.  
We found that we have about a 30% higher success rates with businesses that start here. Anyone who has made it to the second year here is still going. We've had some small businesses fail and we have some that are growing in our space, and some that have grown out of our space. Giving people a hand up helps. Sometimes all it takes is someone to believe in a talented person and give them an opportunity. With support, they will work way harder on that dream — harder than if they were stuck in an office somewhere without support and only thinking about that dream.
I would have loved to major in art in college. However, my dad told me to get a "real" degree or one that would allow me to be in business.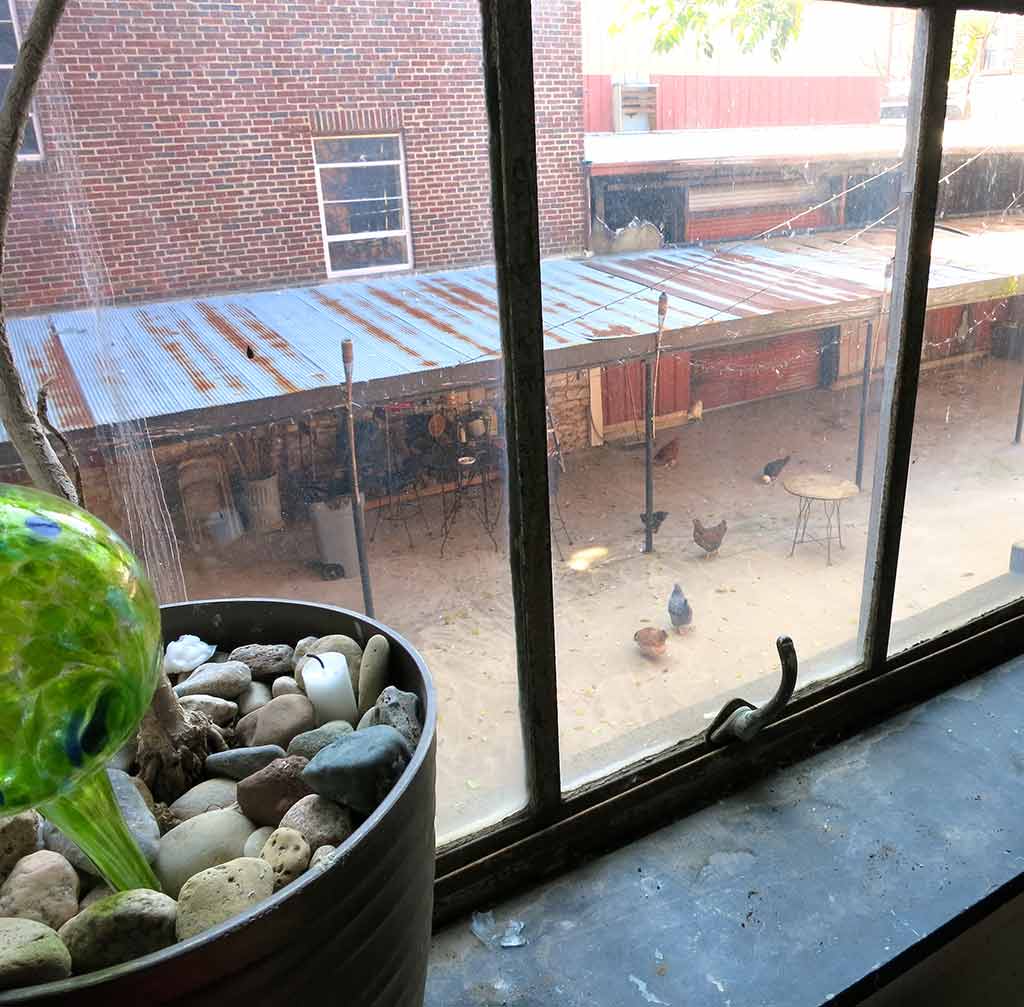 He actually didn't want me to major in art. My family discouraged me from pursuing an artistic lifestyle because they wanted to see me well off and stable. My father is proud of me now because everything turned out really well. I do have a background and major in economics and entrepreneurship. My minor is in music performance. That is what is so great now – I am doing a fusion of both art and business.
I'm in a unique position to be able to communicate with people who are talented at something in their lives — like the people here at the Milton School: message therapist Bobbi Brooks, or the photographers (Carrie Carpunky, Rona Leah, and Edward Scott Foto), Dan Mustain a wonderful licensed electrician (Midwest Electric), and Leslie and Doug of Happy Camper Grooming.
2.  What does this mission mean to you?
This is my lifeblood. If Milton were (God forbid) to burn to the ground and all of a sudden it wasn't here any more, I would still be a business catalyst somewhere else. I consider myself really, really lucky to have found something that thrills me every day – so young in life. I know people my age that are very listless and don't know what they want to do in life. I was very lucky to stumble upon this blindly – this building and this community here that needed it.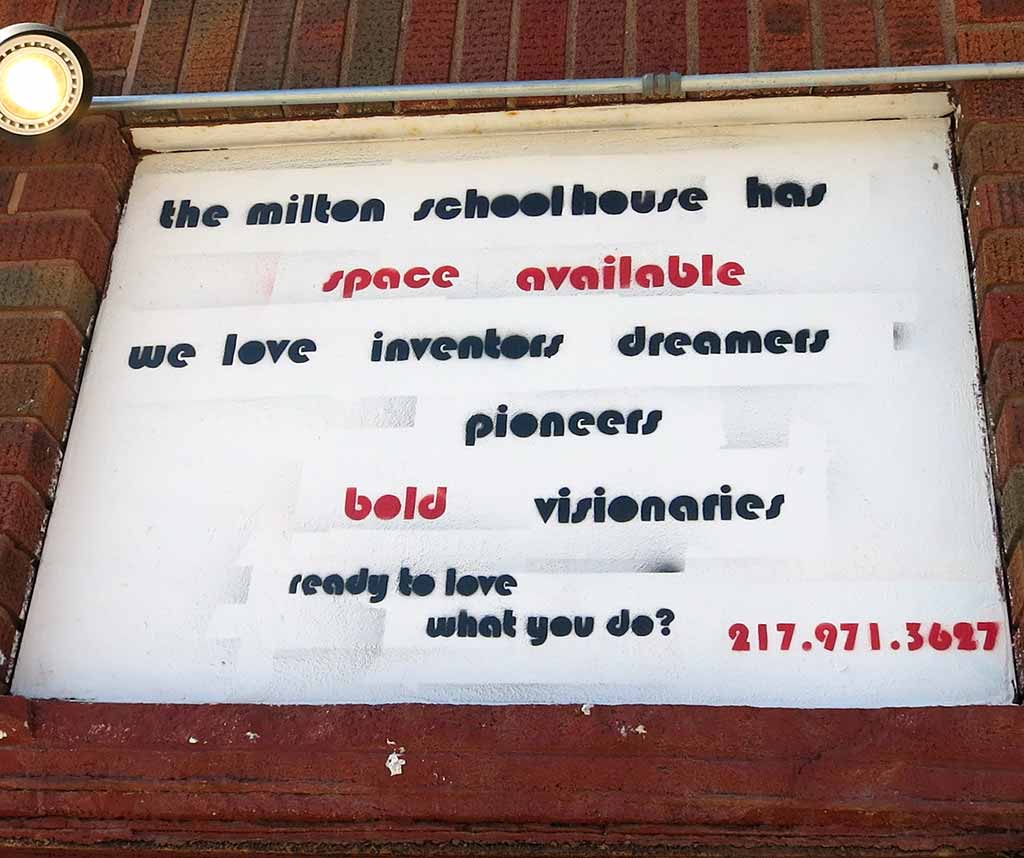 What has made me happy is not just owning and running my own business, but helping people with small business startups as a whole. Throughout college I found a lot of people in my generation who have become discontent with the corporate structures, manufacturing industries being sent overseas, and corporation treatment of workers overseas. With the economic recession, I found myself dissatisfied taking a business degree and going to work for a major company. What I really believe is that these small entrepreneurs, single people, or people that employ just a handful of people, are the way to bring back a good economic life not only to single communities but America as a whole.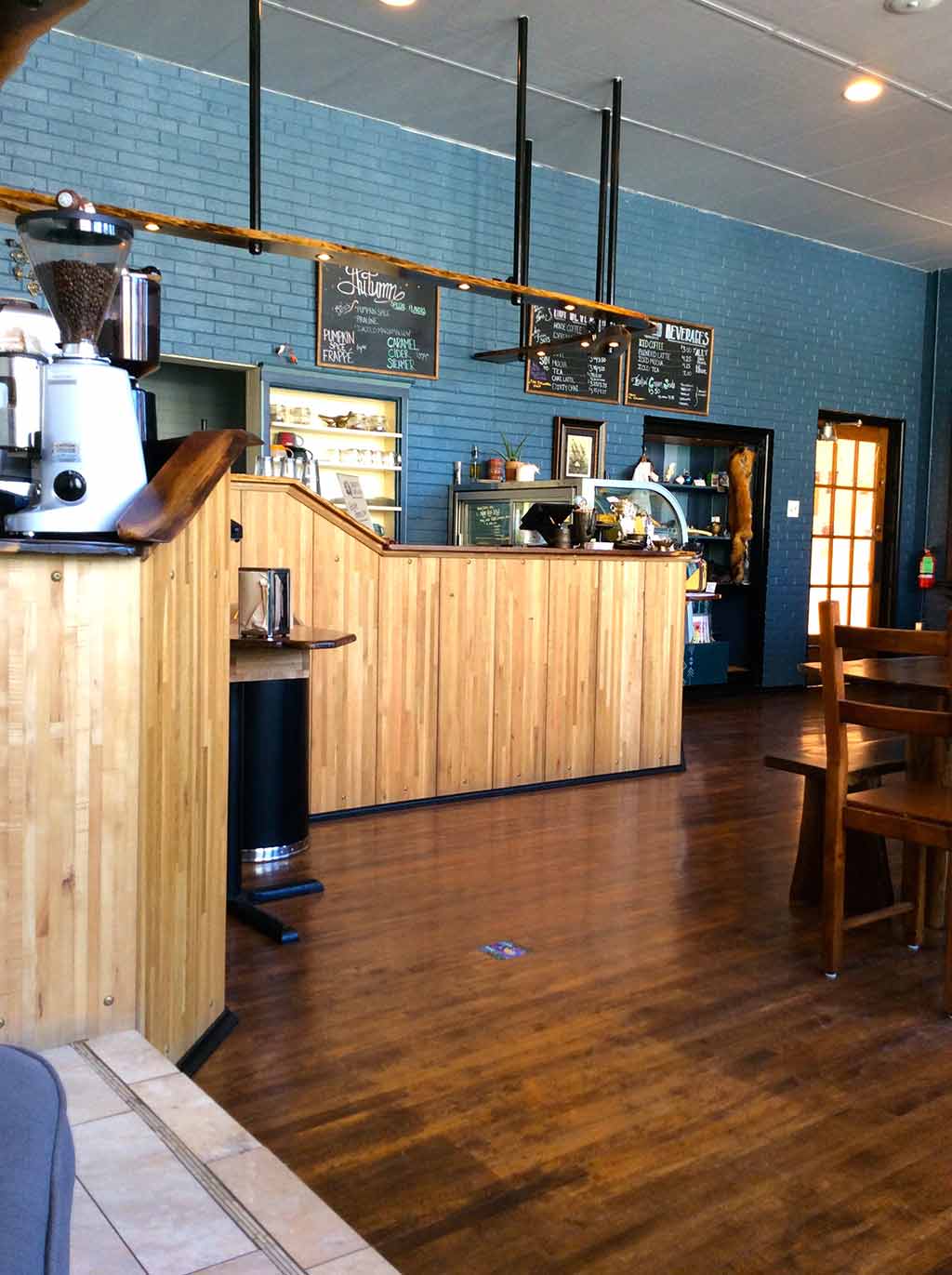 Even if a small business is not able to pay more than minimum wage, they might tend to care more about the employees and make much more of an impact in those people's lives. I wanted to enable this dynamic as much as possible.
I found after our first tenant at the Wilson School, that this was my place – I love helping people who never thought that they would be able to do what they are doing now until after they were retired, until after some day when they had saved up enough money when they were done doing their real job "I'll go do this for a living" type of mentality – but showing them that they can do that now. People need that opportunity.
3.  What was your best day being a catalyst for business startups?
There have been so many good days! One worth noting is about a woman here named Bobbi Brooks. She is a message therapist. She worked in big salon for six or seven years.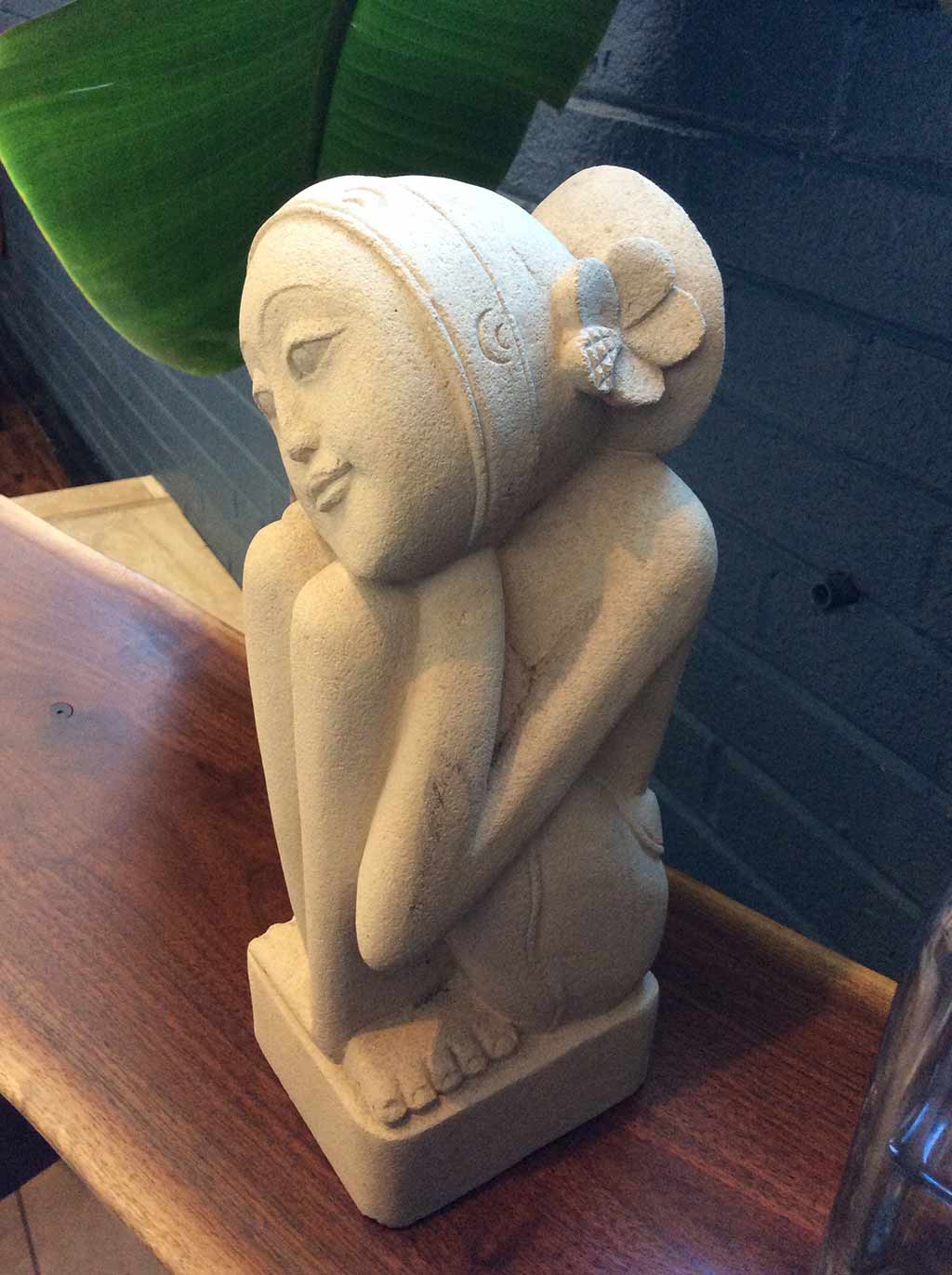 The salon was taking forty percent of what she earned and wanted to charge her rent on top of that. She had come to the Milton School building before and was such an outgoing and wonderful personality. I always had it in the back of my mind that if she ever wanted to set up a business here, I would totally help her.
Finally she came to us, made the leap, and invested money to build out a spot for herself. We just had her second year anniversary. I remember her first anniversary. Her first year, she talked about being able to save up enough money to take her three little girls to Disney World. I know it is hard to grow a small business, but during that first year, she was making money off of each service. She was pulling together clients. She was out there all the time handing out flyers and doing everything to be successful. After that first year she saved up enough money and was able to take her three girls to Disney World. (To learn more about Bobbi Brooks' business click here.   To LIKE Bobbi Brooks Message at Milton on Facebook, click here.)
4.  What was your worst day being a catalyst for business startups?
There can be a lot of those too! When we bought the Milton School, there were a lot of problems.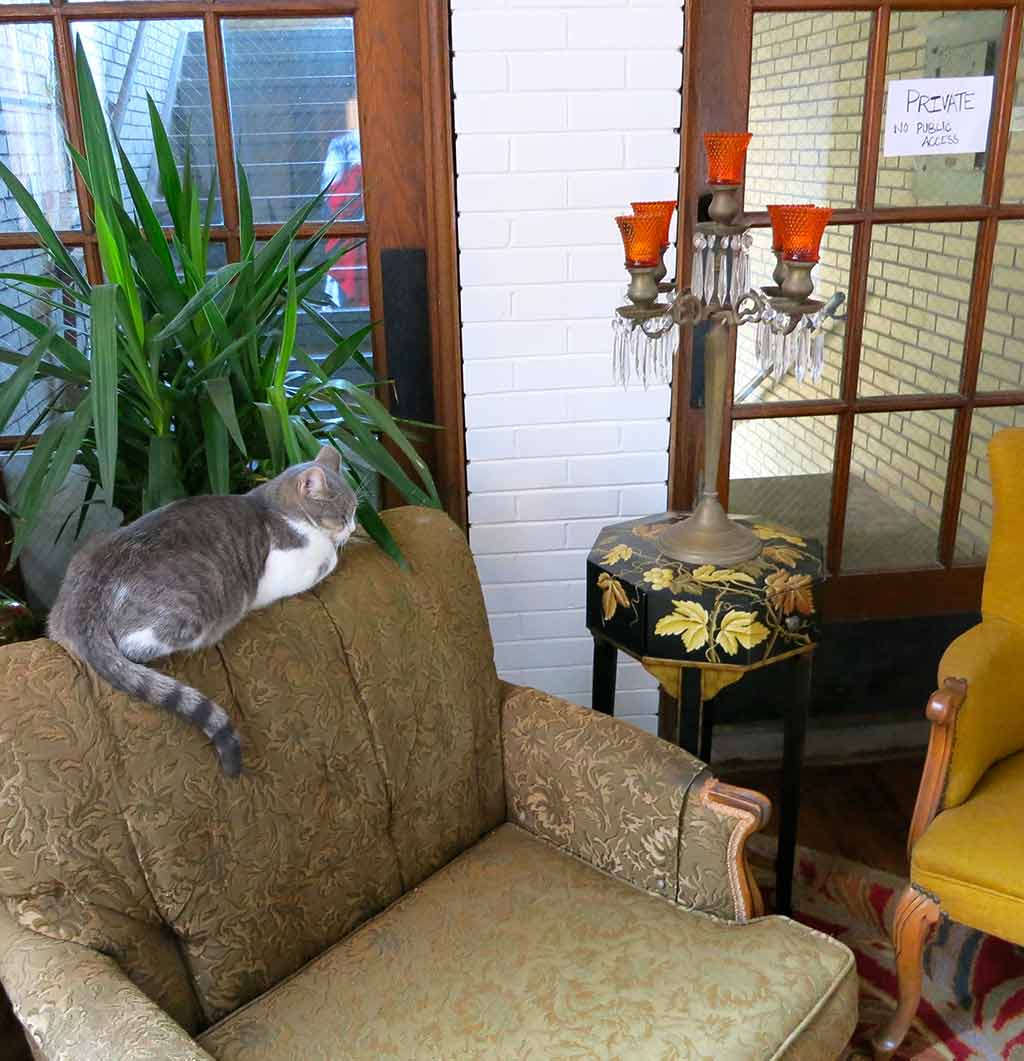 Neither Joel nor I had any construction experience. There was a steep learning curb. There was one day when we went upstairs and found a pigeon infestation that had probably been here for two decades – pigeons living up there! We had to tear down the ceiling to create a living space. We had masks on and goggles. It was a hot summer day and we were covered in sticky sweat. With every tile that we pulled down, we got covered in covered in pigeon guano. It was disgusting. There were a lot of struggles like that.
Another one was about property taxes. We bought two parcels of land and we were led to believe the taxes were included in the closing of those properties. We thought we didn't owe anything. Months later we got a letter stating that we owed for the second parcel of land. This was something that we didn't know and we hadn't budgeted for this expense.
5.  How did you survive your worst day?
Fortunately it's been very clear to me in a spiritual way that we have been on the right path with what we are doing.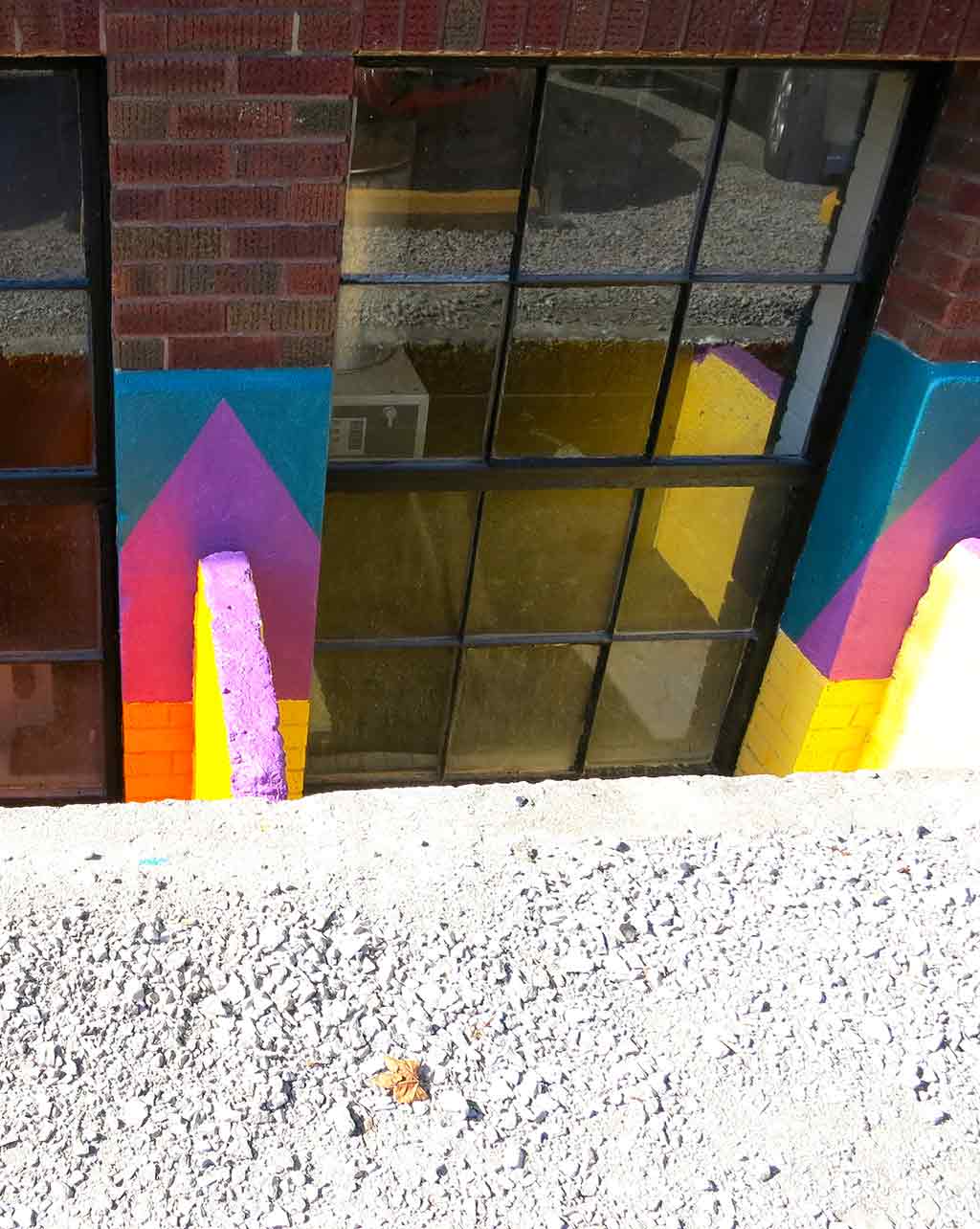 We've discovered that we are always provided for here. As someone who came from a very Type A family, living on the edge has been a roller coaster ride. On the other hand it has been very affirming to know that this is where I am supposed to be and this is what I'm supposed to be doing.
I think about how much I have been able to do in a short amount of time. We have been here for five years and we have done an enormous amount. All we have accomplished has only come from working every day — day after day.
When I feel like a problem is too big or it is too much or I'm through and I want to throw my hands up and quit, I think about how any human can achieve anything as long as they work after it day after day. It sounds so stupid but it is true. As long as you are going in the right direction, you are going to get there eventually. It might take years or maybe months. But, I still believe that I can do anything as long as I start right now and work.
6.  What advice do you have for someone who would like to start a business?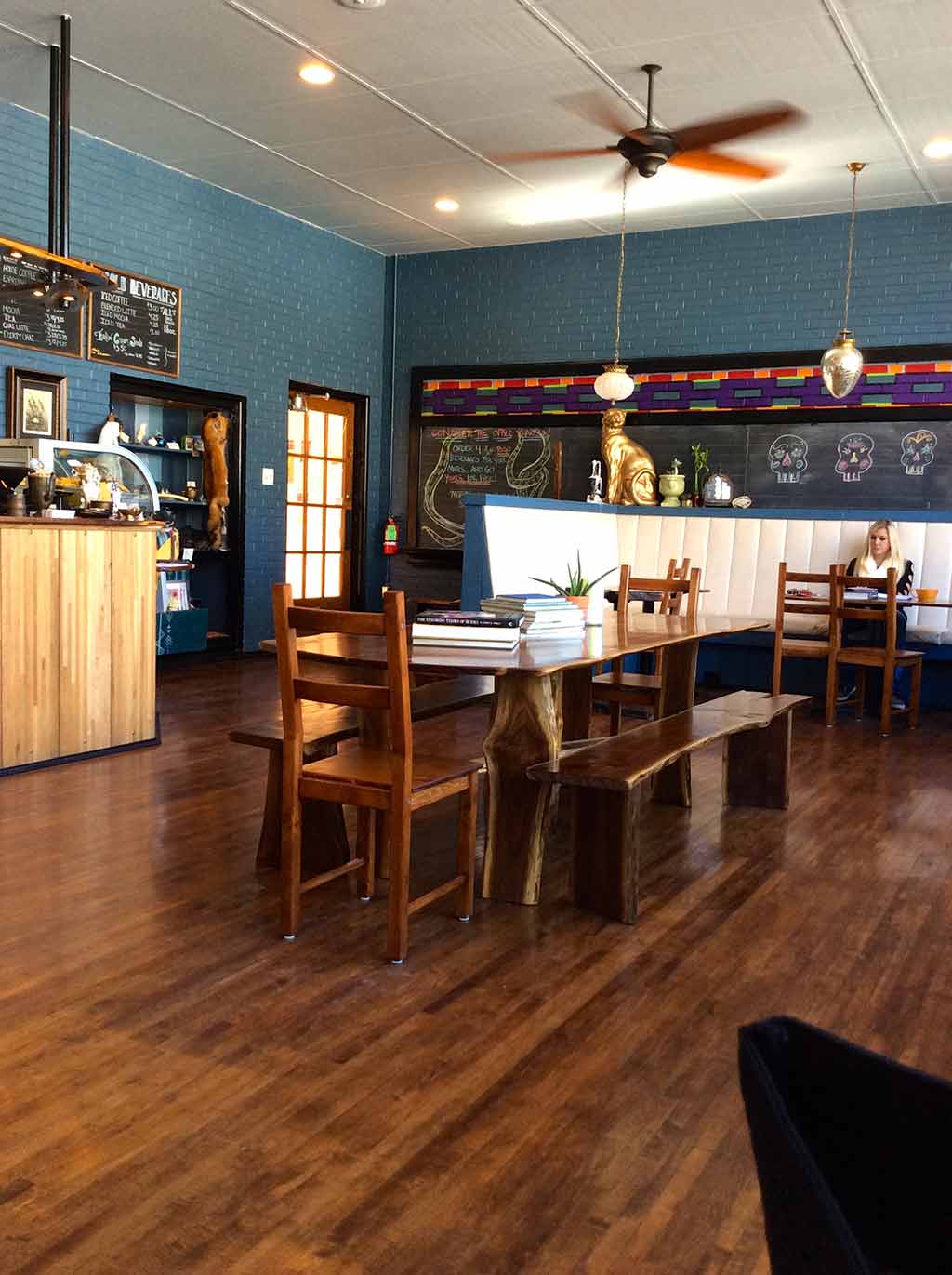 Don't put off doing what you love. If you are not doing what you love and what you are good at, you may not be helping anybody. You may not be helping your family. You may not be helping the economics of your neighborhood. You might actually be taking up somebody else's dream job by being in a job you don't like. It is your responsibility to make that leap and to take the steps needed to fulfill your place in life – whether that is in building model cars or building an IT for a major corporation or whatever it is. Don't put off starting something. Do what you love.