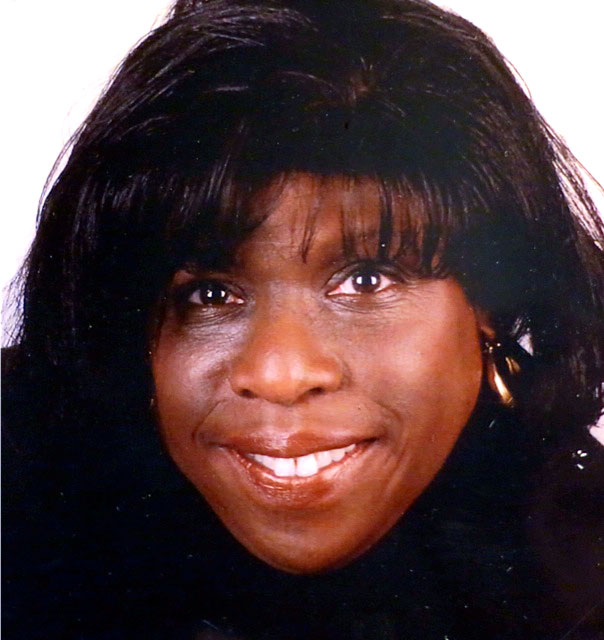 Person of the Week
Elizabeth Brown
Evangelist
I remember a six-year-old little boy who wanted a Bible more than he wanted a hot dog.  I'm living the best life I could ever live.
1.  What led you to the mission of being an evangelist?
Samaria Bible Outreach Ministries was born in prayer.  It was a direct calling that the Lord gave me to go and feed my sheep.  For the last twenty-three years I have been a credential holder in the Church of God in Christ with the calling of being an evangelist.  I am a witness for souls.  What I mean by that is I am interested in individuals' eternal salvation.  I believe that the world that we live in today is a temporary place.  It's not a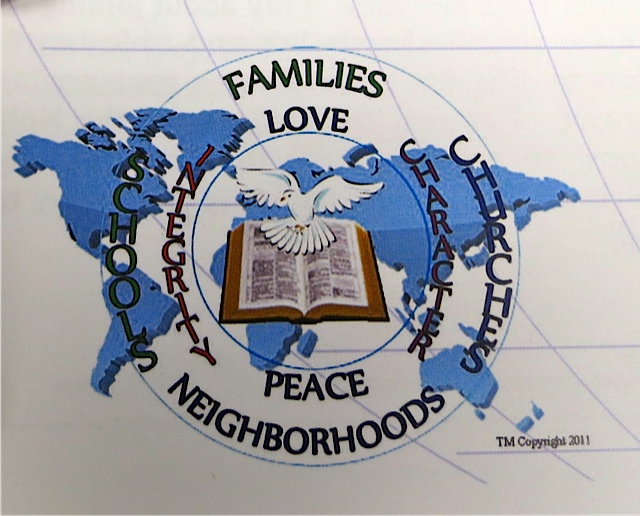 permanent place.  But the thing that the Lord has given us in order to live in this present world is His Word.  That's what we promote in Samaria Bible Outreach Ministries.  I am an evangelist.  That is my title.
It was a Gideon's calling.   Someone who mentored me in a prayer group told me I was called to be an evangelist.  As I do most often as I was called to be a missionary, as I was called to be a believer, I said, "Lord, you don't mean me.  I am the least in your house.  You don't mean me."  Over the years I have become more comfortable and certainly more passionate about the idea of sharing to everyone that, "You've got a Jesus.  You've got a Lord Jesus Christ who loves you.  He cares about you.  Your life has value to Him and you can live the best life that you can live in Jesus Christ.  He's given us His Word, the Bible in order to do that."
2.  What does this mission mean to you?
Being an evangelist to me is a very, very special place.  I've often said, "I'm living the best life I could ever live right now because my life is totally devoted to the Lord."  As an evangelist I'm concerned with taking a spirit of belief to individuals.  It's not a denomination.  It's not a church in particular.  The Lord says, "The earth is the Lord's, the fullness thereof, the world and they that dwell therein."  Psalms 24: 1.  That speaks to me.  That resonates in me.  That says wholeness to me.  Individuals want to know, number one, who they are.  They want to know whom they belong to.  The Lord says, "You're mine."  He says, "I have chosen you."  He says in Jeremiah, "He has plans for you.  Plans for your good and not for evil.  To give you hope and to give you a future."  That is very, very powerful to me, for I find that individuals looking everywhere to find purpose, to find plans, to find goals.  All of that is inherent in the Word of God.  He has given it to us.  It's not hidden.  We can find it if we read it and we seek Him.
3.  What was your best day as an evangelist?
I can tell you exactly when that day occurred.  When I first started on this mission work.  I was in prayer.  I was on my knees.  I heard the voice of the Lord through the Holy Spirit speaking to me and telling me what to do – "Go and feed my sheep."  And being an experienced evangelist and one who likes to tell people about Jesus, I said, "Oh, I can do that."  I thought the Lord meant for me to go and witness – talk about him – which is something that I love to do.  I was prepared for that.  He said, "No.  Feed my sheep.  I want you to go to the neighborhoods and I want you to take hot dogs and a bag of potato chips."
It was June — getting ready to be July 2010.  I said, "Wait a minute.  Wait a minute.  I've got to write this down and how to do this because I'm shaking.  I took one of the offering envelopes out of the pews and wrote down everything God told me to do.  I had a plan and I did it just as I was told.  I prepared it.  I told individuals.  I told my pastor in New Jersey that the Lord had given me this mission to feed his sheep.  And my pastor said, "Evangelist Brown, in John 4: 4 the Lord told his disciples who were going out to witness, 'I must needs go through Samaria first.'"  I had some plans that I wanted to do for Elizabeth.  But God told me He wanted some plans for me to do for Him and that was to go the mission field.  The mission field was not in Africa.  It was not in Haiti.  It was to the inner cities right here where individuals need to reevaluate themselves and value their lives in Christ Jesus.  That's exactly how it was born.
On a very, very hot Saturday afternoon, I set up a portable grill.  I put on my widest sun hat.  I took one hundred buns and hot dogs, one hundred Bibles, and potato chips, and I went to a corner in North St. Louis.  The first person up was a crack head.  Following her were three little boys on bicycles.  One of those little boys was six years old at the time.  He said, "What y'all doing?"  And I said, "I'm getting ready to heat up this grill and I'm going to cook some hot dogs.  You want one?"  He said, "Oh, I want one."  I said, "Come back in about twenty minutes and I'll have one for you."  He asked, "What else are you going to do and what is in that box?"  I said, "Those are Bibles.  He said, "I want a Bible.  I said, "You'll get the first one."  I remember him to this day – a six-year-old little boy who wanted a Bible more than he wanted a hot dog.
4.  What was your worst day as an evangelist?
I don't think that we ever feel like that we can do enough.  I'm always very hopeful and I've always been a positive believer.  I have no husband.  I have no children.  The ministry is everything to me.  God is my life.  I am very passionate about the work that I do.  I talked about being a Gideon and sometimes I'm a Nehemiah – I'm on the wall and I can't come down.   I'm building this wall in this ministry and I'm also fighting off the people.  There is a scripture in Ephesians 3: 19-20 that says, "God can do exceedingly abundantly and above all we can ask or think according to the power that works in us."  I know and have come to realize that if God can do more than I can think, we've got some wonderful things coming out of Samaria Bible Outreach Ministries.
One of the things I wanted to do last year, I was not able to do as an evangelist because I put my faith in my ability to ask for something that I wanted really badly.  I wanted five thousand Bibles to give out citywide in the metropolitan area.  I called and wrote to a publisher in China.  I asked them to donate five thousand Bibles to the ministry.  I expected to get them.  The publisher wrote and told me they didn't have five thousand.  I was crushed.  I was very disappointed because this was something that I wanted to get fulfilled and it didn't happen.
There was a school in a church in Guiana.  I wanted to send them one hundred Bibles – to teenagers for Christmas.  I had the Bibles and was getting ready to ship them and the cost was twelve hundred dollars.  I didn't have the twelve hundred dollars.  That was disturbing to me.  Growing pains.  That's what that is.  It's growing pains.  When you are growing, you are thinking and you are believing.  I don't know why it was blocked.  I know that the Lord says that all things work together for good for those who love Him and are called according to His purpose.  He is working this out for my good.
Those were not the best experiences because I wanted all of the answers to be yes.  Sometimes the answer is not yet.  Sometimes it is no.  I believe that these are not yet answers because I believe that the territory that the Lord wants to reach for people everywhere.  His Word says that in Romans, "Every nation is going to know who He is."  While it seemed like it was a bad day for an evangelist, it's a good day.  Because I'm still standing on the promise that God says I have a part in this ministry of building His kingdom with individuals that don't know who He is.  I am encouraged to introduce them to Jesus.
5.  How did you survive your worst day?
My passion fuels me.  What keeps me is being on my knees and on my face before the Lord.  In Isaiah, the Lord talks about how you ask counsel of someone.  I have learned that my best counselor, my best balm, my best salve is my prayer life with the Lord.  So I take it back to Him.  I get refocused through my positioning with Him.  If I was going for "Elizabeth", "Lord, please forgive me."  If I knocked on the wrong door and got ahead of You, "Lord, please forgive me."
The first response when you have disappointment is a response in the flesh.  It's a response in the disappointment in a dream or a wish or a thought not realized.  What we do know is in Jeremiah 29: 11-14, the Lord says, He knows.  He says, "I've got it.  I know the plans that I have for you.  It's going to work for your good.  Even though you think it is working for your bad, it's working for your good."  It's got to be something better.  While I thought my goal might be five thousand Bibles, I might get ten thousand Bibles before it is over with.  Isn't that wonderful?  Maybe there are twenty-five thousand Bibles waiting.  I say, "Thank you Lord!"  I know now that when He says, "No", the plan is definitely much better because I trust him.  I trust him with my whole heart.  He knows what's best for me.  More than I can see, because I have limited vision.  His vision is great.
The Lord is my Father in Heaven.  I believe God.  I believe there is one God, eternally existent in three persons.  He is God the Father.  He has a son Jesus Christ, our Lord and Savior.  The third component is the Holy Spirit.  That's who God is.  It's settled in my mind.