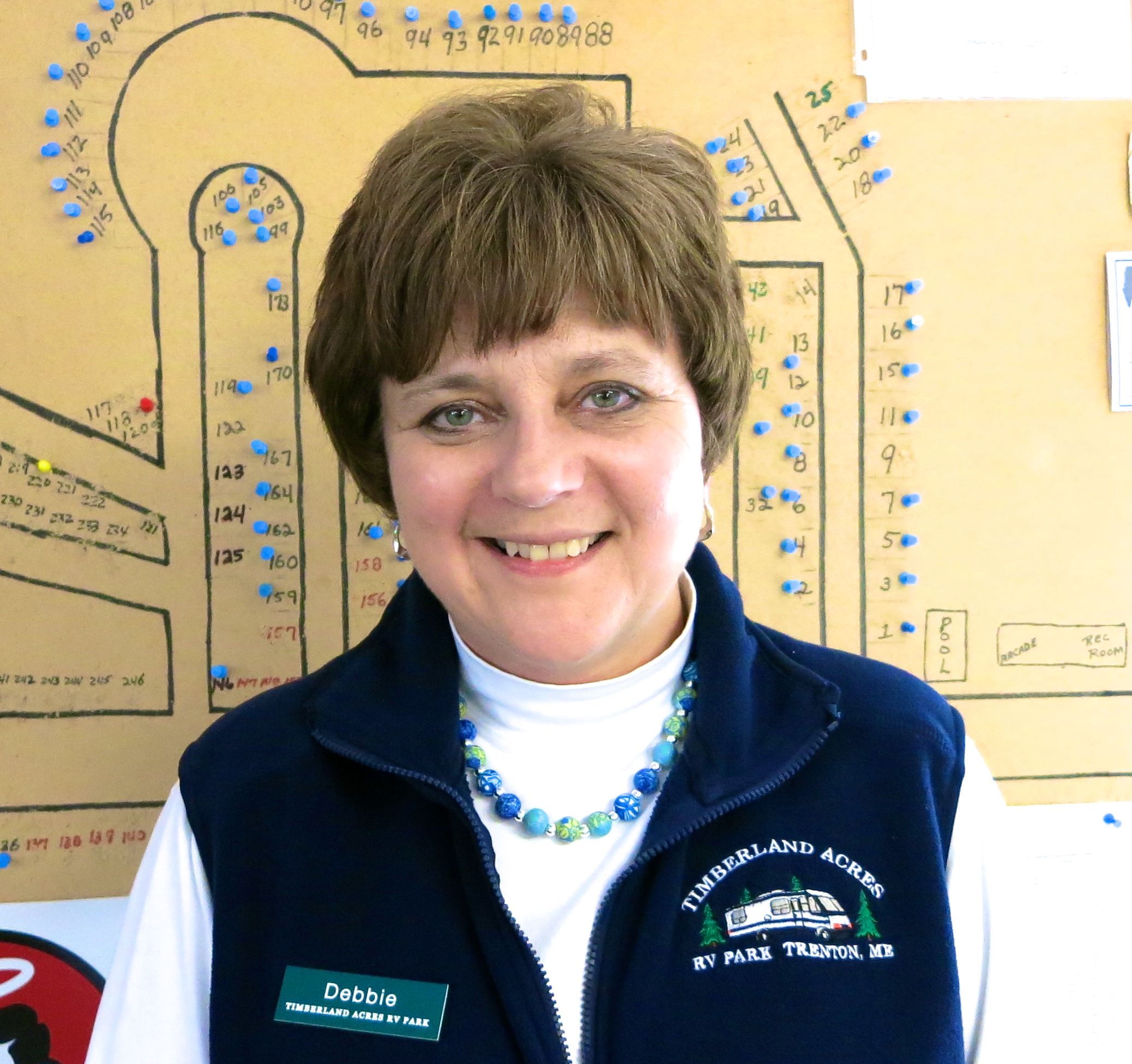 Person of the Week
Debbie Ehrlenbach
Campground Owner and Manager
Camping has changed!  Now we get forty-four foot motor homes with a thirty-five foot trailer behind them…. a group that brought with them an eighteen-wheeler that folded out into a kitchen.  They brought their own chefs. It was just amazing.  You have to be flexible…. forward moving.
1.  What led you to the mission of being a campground owner and manager?
Twenty-eight years ago, my dad purchased this property that the campground is on in Trenton, Maine near Bar Harbor.  (To see the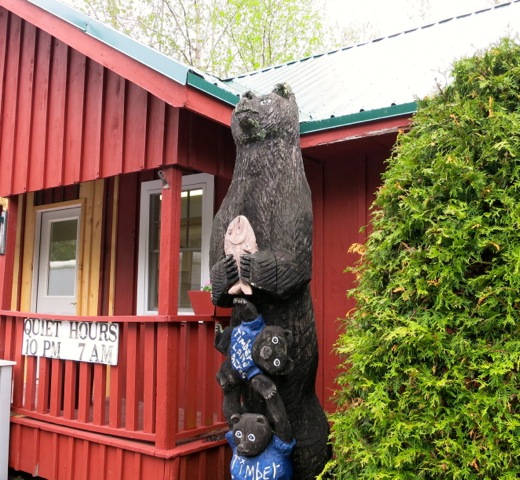 campground, click on this link.)   At that time my dad worked in the woods and harvested lumber.  He purchased this property to harvest the lumber.
When we were children, we camped with my grandparents.  My grandfather was an avid camper.  After dad purchased the property we jokingly said, "Dad, you should start a campground here."  You know, harvesting lumber is strenuous on your body, so he thought it was a good idea and started to cut out the campsites.  He thought it was a really good idea!  He thought it was something he could do during his retirement years.
The campground that you see now was originally just a hundred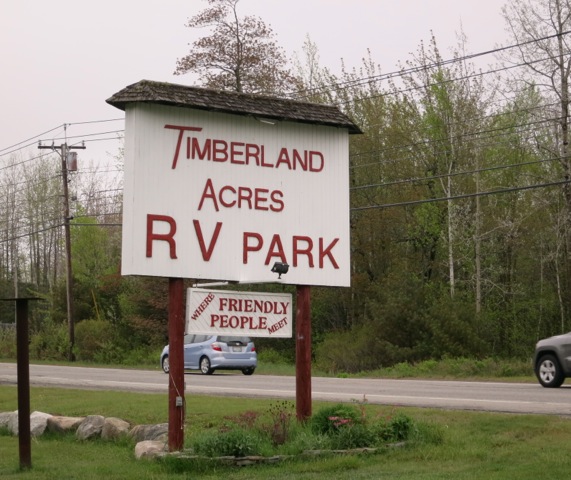 sites.  Those were the first six roads of the park.  Of course the camper units twenty-eight years ago were a lot smaller than they are now.  That's why when you drive into the park, those sites look smaller and there are trees all around them – the way camping used to be.
That's how we started.  It wasn't something that we had set our hearts on doing or planned on doing.  It just happened.  We have grown into two hundred and twenty six sites now.   Over the years we have expanded because obviously the size of the campers just grew.  Now we get forty-four foot motor homes with a thirty-five foot trailer behind them.  It would have been impossible for them to stay in the older sites.  We now have those long hundred foot pull throughs.  We have a long pull through here right now!  They have their motor home with a trailer and their car or motorcycle – or whatever else – inside the trailer.
Seven or eight years ago, we had thirty-five of them at the camp.  The motor homes matched the detailing on their trailers that
were behind them.  They were a group that brought with them an eighteen-wheeler that folded out into a kitchen.  They brought their own chefs.  I mean, they have these gorgeous units and could have fixed anything they wanted in their units, but they brought their own chef and kitchen.  They set up a huge tent out there and their chef prepared their meals the six days they were here.  It was just amazing.  So… camping has changed!
2.  What does this mission mean to you?
Mom and dad were getting ready to retire.  There was like — a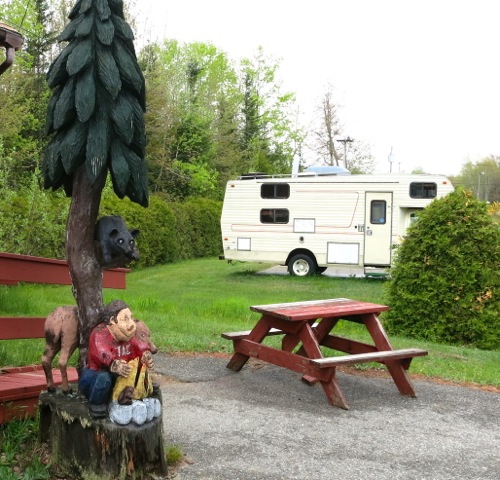 perfect storm.  I've always worked at the camp on weekends.  I've always done the bookkeeping since we've opened.  Six years ago I was an internal auditor and senior vice president at a local bank.  They were acquired by a larger bank.  They kept me, but my job got relocated about an hour and a half from here.  The commute was too much.  I did it for about eight or nine months.  At the same time, my mom and dad wanted to slow down.  So, I decided to come and work full time.
I actually enjoy it!  I enjoy being with people – everyone that comes.  The majority of the people who come here are so happy.  They are on vacation.  I love to be able to share with them all the beautiful places that we have here.  Of course being close to Acadia National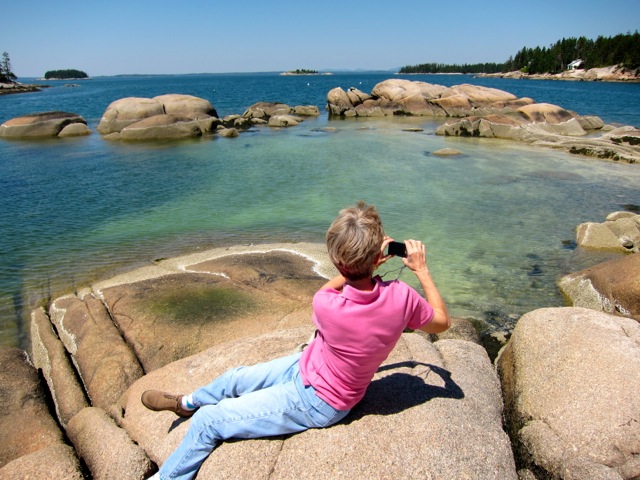 Park is the prime attraction.  (Click here to see information on Acadia.)  The Schoodic Peninsula is here.  (Click here to see information on Schoodic.)   We are just ninety miles from the Canadian border.  There is the Roosevelt Summer Home at Campobello.  (Click here to see information on Roosevelt Campobello.)  We also have Deer Island in Stonington, Maine.  (Click here to see information on Deer Isle, Stonington, Maine.)   This is a quaint little fishing community.  There is also Isle Au Haut.  It is off of Deer Isle.  You actually take the mail boat.  It's very much a summer community – although I have been there in the winter.  (Click here to see information on Isle Au Haut, Maine.)
People just don't always realize all of that.  They just come here and think it is only Acadia.  They think they can do it all in a day.  So I love to be able to share with them all the other places that there are to see and do here.
3.  What was your best day as a campground owner and manager?
My grandfather and grandmother used to take us camping all the time where we were children.  How proud they were when my parents did this campground.  They would come over for the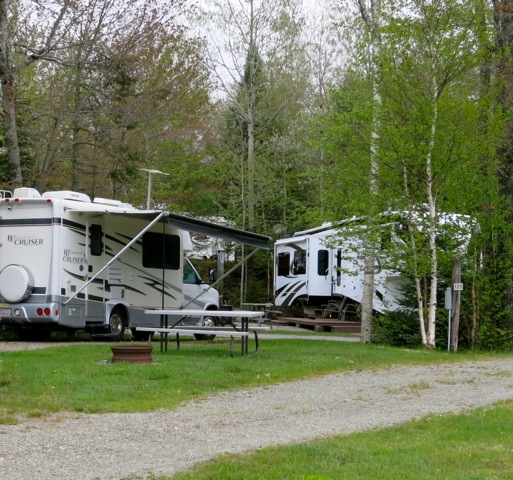 weekend and camp.  We had a lot of good times here.
There isn't any one memory, but a lot of memories.  We have a lot of seasonal campers here.  They are like a family.  We do a lot of dinners where we all get together as a group just about every Saturday in the summer.  We do a free meal for our campers.  It is like family and we have a really good time together.  So, it isn't any one time, but a combination of a lot of different times just being together.
We've also done a lot of other events – like our twentieth anniversary.  We did a special event for our twenty-fifth anniversary and other special events. When someone passes away, we all grieve for them.  For instance, a woman who had camped here for years, had gotten cancer last fall.  We do a Harvest Dinner in the fall.  She wanted to be there for the Harvest Dinner but she couldn't walk.  We gave her a golf cart and she came on the golf cart even though she only weighted about eighty pounds.  There was hardly anything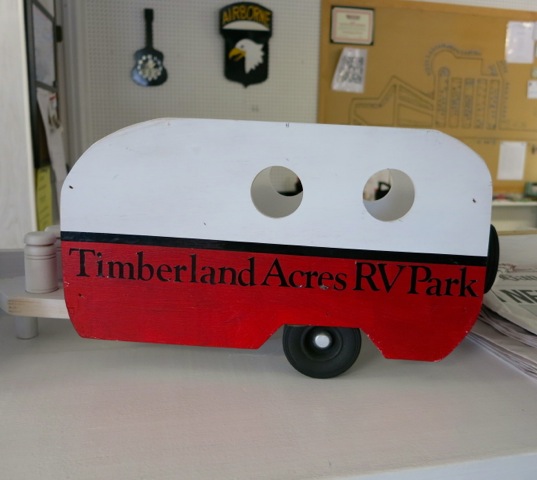 left of her, but she wanted to be at the dinner.
We like to get everyone together in the spring, so when we did this seasonal social the next spring, everyone who had been there at that last Harvest Dinner, got together for a few moments of silence to remember her.  So it's not a certain event that is the best.  It's the people.  There are people who might be here for five months and they are like your family.  You know what is going on in their lives and they know what is going on in your life.  It's not a bad thing.  It's a closeness – everyone feels very close here.
4.  What was your worst day as a campground owner and manager?
It was a fourth of July weekend several years ago.  We had three girls on the counter and we were backed up a bit in the office.  There was a gentleman standing in the back.  He finally came up to me and said, "I want you to know that I am twice retired – once from the military.  I have never put up with as much crap as you just put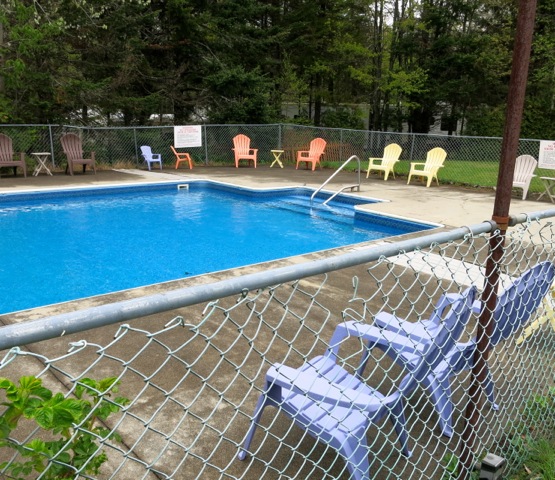 up with!"  I said, "Really?  I didn't even realize that!"
You know you are just kind of on "auto pilot".  But it happened to be a time when there was construction on the highway and people were coming in as if everything was rotten and bad.  They had jostled their motor homes over miles and miles of construction.  Of course, you are the first person they see!  You just do your job and don't even think about it.  When this man brought it to my attention, I thought, "Oh yah.  You are right.  That was pretty bad!"
I don't think I have ever really had that stressful a time.  There is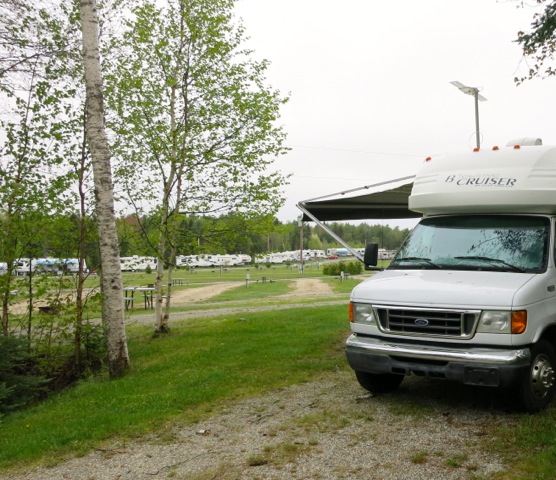 when the pumps go and there is no water or a few years ago there was a heat wave and it was ninety degrees for several days in a row.  Our local electric company had blown a transformer – that's always when it happens, right?  The people were furious they didn't have air conditioning.  Of course it was "our fault" and we were full!  I probably had a hundred campers coming up here.  They were very irate.  There was nothing I could do.  They wanted to know when the electricity was going to be on.  You don't know!  You try to point out places that they can go that will be a little cooler.  I tell them that they don't need to sit down there in the sun or in their RV.
I think a bad day would be more external — when a maintenance thing or something that doesn't have anything to do with something we can control makes it a frustrating day.  But we just deal with it.
5.  How did you survive your worst day?
That comes from within.  My glass is always half full – it is never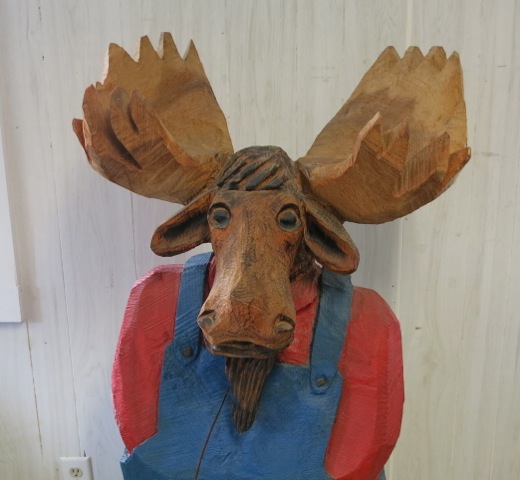 empty.  If a bad thing happens during the day, you just deal with it at the time.  You just brush it off and know that tomorrow is going to be different – or the next hour is going to be different.  Some people can't see past that moment, but you just wait ten minutes and things are going to change.  How I do that, I don't know.  I just always have always been an optimistic person.