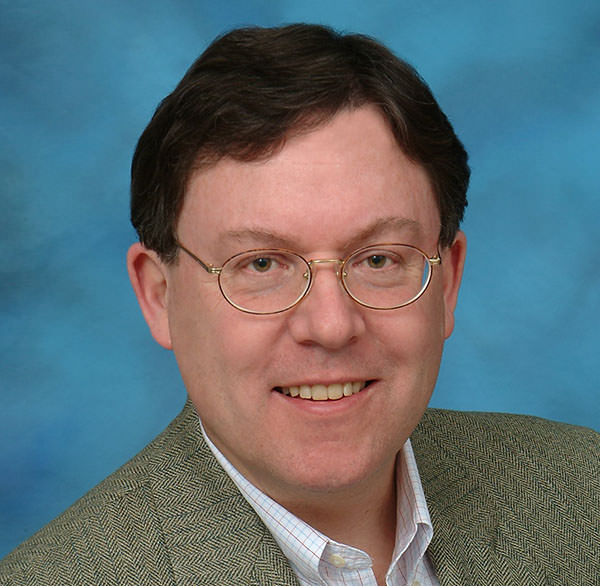 Person of the Week
Stephen Post
Lifelong student and teacher of Unlimited Love, Founder of The Institute for Research on Unlimited Love
You never want to make a decision that violates your purpose.  It is really important in life to be persistent and to make the sacrifices necessary to do what really means the most to you.   
1.  What led you to the mission of being a lifelong student and teacher of Unlimited Love?
Wonderful role models!  When I was just fifteen years old, I attended a school in Concord, New Hampshire called St. Paul's.  I had a great Episcopal African American teacher who eventually became the Dean of the National Cathedral in Washington, D.C.
His name was Reverend John Thomas Walker.  He was an African American and was from Georgia.  He knew everything you could ever
imagine about Martin Luther King, Benjamin Elijah Mays,  Howard Thurman and the love mystics who had gone over to India in the 1930's to visit Gandhi.  They created the whole identity of Christian nonviolence that would result in the Civil Rights Movement.   Reverend Walker took the agape tradition of the Atlanta, Georgia African American community and brought it to me as a young kid up in New Hampshire.  He was an inspirational figure and a great role model.  He was the only African American teacher up there back in that day.  He was awesome!
When I was a high school student, I graduated with an ancient history award in sacred studies.  I was constantly engaged with world religions — not their differences, but their common themes around the notion of a love that was underlying and even sustaining all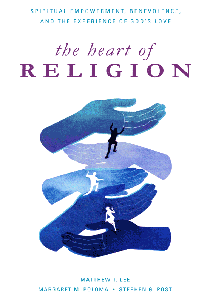 of reality.  You would call me a theo-philosopher.  I was brought up to understand love not just in terms of interactions, but also in terms of the sustaining energy of the whole universe, all of its laws, and all the visible reality.
When I was a student I had the great opportunity to encounter a Harvard University sociologist by the name of Pitirim Sorokin.  He wrote a great book called The Ways and Power of Love, The Types, Factors, and Techniques of Moral Transformation.  It is a classic.  I think I just ran into the right people at the right time in my life. I decided by the time I was fifteen that this was what I would study and do.  That's where it began.
I went to Cleveland in my mid 30's and found another mentor.  His name is Pastor Otis Moss Jr.  He is Oprah's mentor and ran the Olivet Institutional Baptist Church located in downtown Cleveland.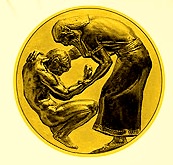 He was Ebony's Top Five African Americans and is on the board of the Institute for Research in Unlimited Love.   He and I became very close and he wrote the forward to my book, Why Good Things Happen To Good People.  I am still in touch with him.  I have been fortunate in running into people who like Pastor Moss said we have the obligation to ask the biggest questions about Love.  This led me to study and teach people about interacting with empathy and this larger concept of Unlimited Love in the universe.  This Unlimited Love concept really matters.  (Click here to learn more about The Institute for Research on Unlimited Love.)
2.  What does this mission mean to you?
I've always been stretching my mind and am totally willing to get out of my comfort zones on the intellectual level.  I was at the University of Pennsylvania for several years and studied immunology — the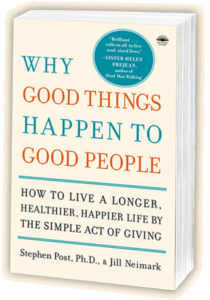 immune system and how emotional states like hostility and kindness affect it.  I was able to jump to the University of Chicago and actually do my PhD at the Divinity School and work with people like Joseph Campbell and Mircea Eliade.  Now I run a center that teaches physicians how to interact in compassionate ways.  I have always pushed the envelope.  I never have wanted to just lean back and rest on my laurels.  I've always wanted to be innovative and look for new connection points.  I am always pushing, and pushing, and pushing from positive psychology to quantum physics, to how to raise a caring child.  The whole picture is always pulling me forward.
The other thing I do is to try as best I can to live a consistently loving life.  I am a family man.  I have been married for thirty-two years.  I've always felt that loyalty is an expression of love.  I try to be a good dad and good friend to people.  I want to be a network builder.  I'm always responsive to people and I get up in the morning and consciously ask my self, "How can I live today in a more loving way?"  It's an everyday affirmation and commitment.  Like everyone else, I've had hard times that seem like a long "winter".  There might be an occasional valley in life.  But I have always felt that the meaning is in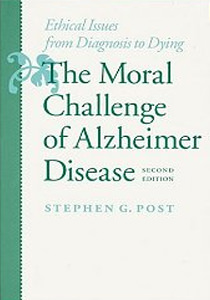 the details and in being attentive to people and showing concern and being that person that people can come to when they have difficulties and need some empathy or something along these lines.
I also do clinical pastoral care.  I've always been committed to the deeply forgetful – those with dementia and their family members. I believe in the day-to-day discipline of love and service and trying the best that I can to be a good role model.  I think this has been important.  If you study this kind of stuff and write about it and try to be seriously self-aware and abide in it, it does work.
When it comes to thinking about spirituality and common sources of an ultimate reality that is creating and loving and sustaining, I've been blessed over the years to encounter some of the truly great minds of the whole twentieth century.
3.  What was your worst day as a student and teacher of Unlimited Love?
My most challenging time was moving from Cleveland to Long Island.  This was a real abrupt and difficult move.  I was leaving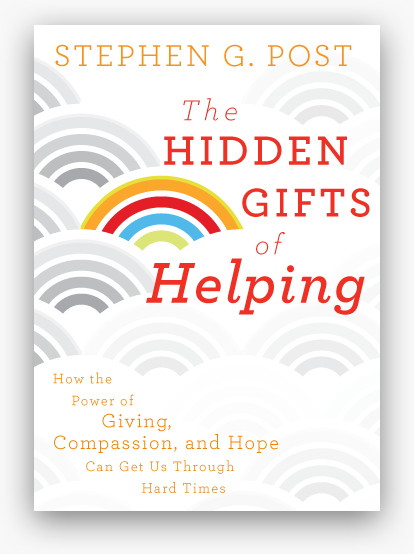 Cleveland after twenty years. I had spent so many years in the community. There was a lot of adjustment.  It was challenging.  The way we coped was by organizing ourselves to do a lot of helping activities and making a commitment to be generous in every day life.  Even though it was a difficult year or two or three, it worked well and proved the point that even though you have hard times, you are better off if you stick with Love.  This is one of the reasons why I wrote The Hidden Gifts of Helping.  This was about our move and challenges of being uprooted and trying to overcome all these challenges.
4. What was your best day as a student and teacher of Unlimited Love?
The fact that I am alive and carrying on my work after a difficult move is good.  There is something about trying to abide in Love that allows people to be resilient and to even have post-traumatic growth.  Somehow even when you are feeling lost or second guessing yourself, or resent the things that you have done – whatever it might be – it's in the valleys of life you need to hang on.  If you don't, you just spiral down in this negative vortex of hostile feelings and bitterness.
5.  How did you survive your worst day?
The best way to avoid that spiral down is to contribute to the lives of others — on an every day basis.  That is what we did and it was very meaningful and successful and I was able to write a book about that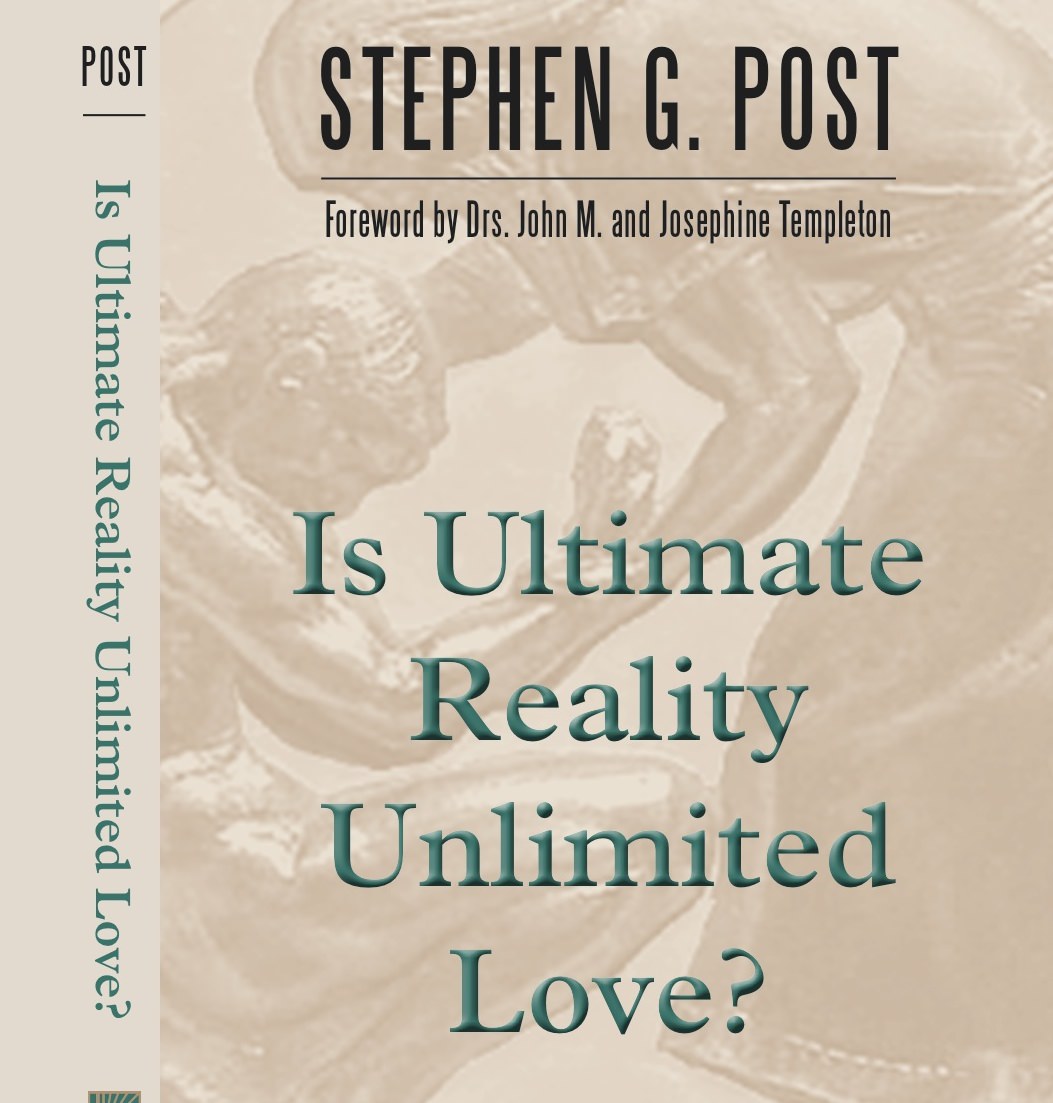 experience.  This was a unique time because I really had to draw on spirituality.  The lesson was that when you are challenged, you really want to rely on being a person of Love.
You never want to make a decision that violates your purpose.  It's tempting to do that.  You can make a decision because you get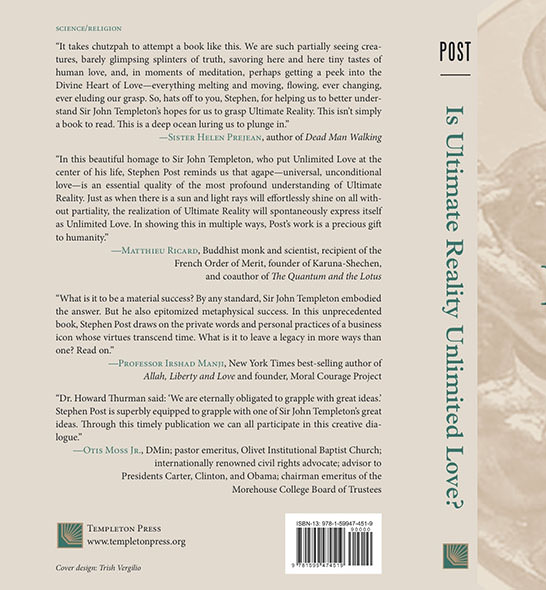 offered some huge amount of salary.  Or you can make a decision because you feel like there is some great reputational gain at a new institution.  You can make a decision for all kinds of reasons.  The bottom line is that if you don't stick to your purpose you will find that you do a disservice to the institution. They will want your whole heart and soul, but that doesn't work.  You do damage to the institution and you do damage to yourself.  When you leave your nobility and purpose, you feel divided.  You are subject to depression.
I wanted to study Love.  This was a lot for some people to take.  But I chose this and did really well in this study.  So it is really important in life to be persistent and to make the sacrifices necessary to do what really means the most to you.