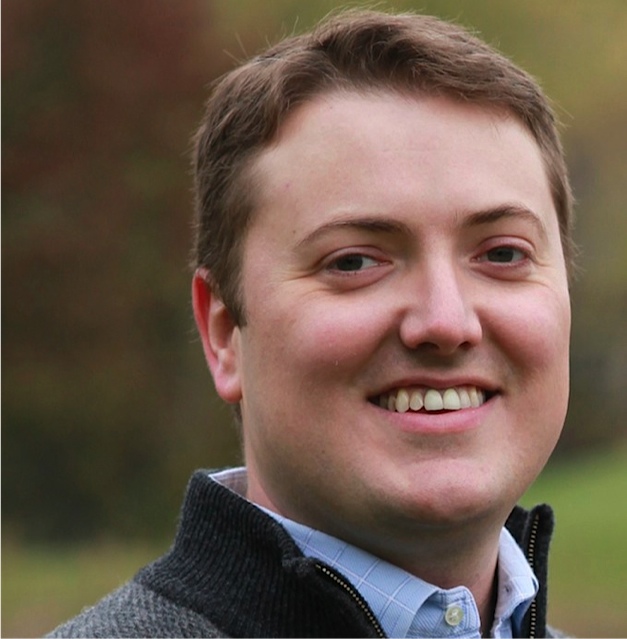 Person of the Week
Rich Dredge
Internet media executive
Meet an Internet media executive and the company that unifies people to achieve success.  Read on to find out how a "fast fail, fail often" strategy can lead you to your best, winning outcome.
1.  What led you to the mission of being an Internet media executive?
I've always had a curiosity in developing computer programs that drive interesting interactions — whether they are publishing content, solving problems, or scaling to support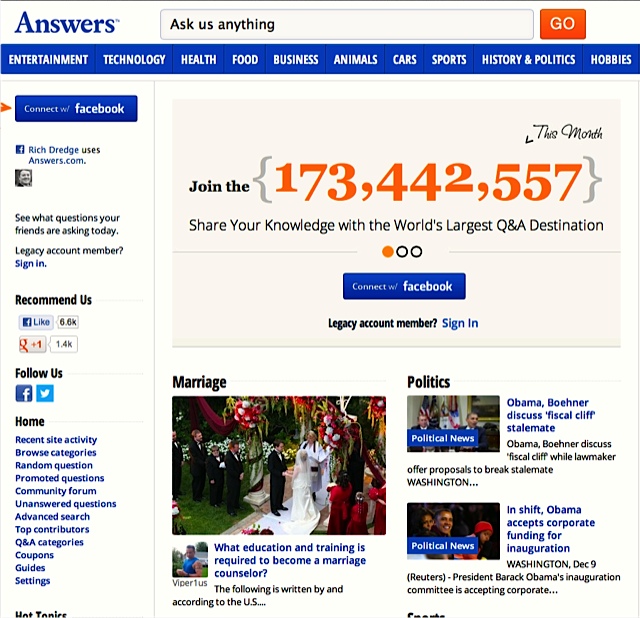 massive or millions of users a day.  There is a lot of excitement being in the middle of something that is reaching a third of the United States Internet population on a monthly basis.  It's very fulfilling to know that you can talk to people and know they're using your services.  It's also exciting to be part of something that is constantly evolving and changing.  It's not like the rules of the game are established and there is a set constraints that say, "Here's what you do."  The Internet is constantly growing and changing.
I love the Internet because there are not barriers to entry.  On the other hand, it's also my biggest stress point. There are no barriers to entry so anyone else can come out with a better "mouse trap" and take you out.  Competition can swallow you up at any moment.  That keeps you always on your toes — you are always looking outside and you are always looking inside.
My role is focused on driving the revenue strategy, driving the product strategy, and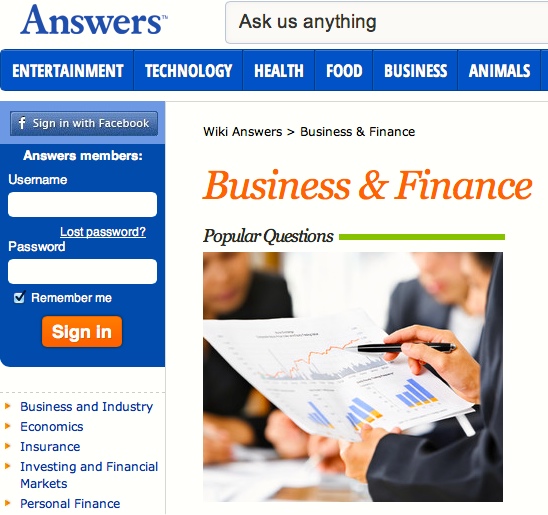 driving the product strategy that supports it all.  This ensures that users can interact with our sites and get the quality services and experiences that they are after.  As chief revenue officer, I do media publishing across the web, ecommerce, and anything involving the Internet that creates communication and collaboration amongst people online.
At Answers, we own and operate websites that service a variety of use purposes.  They could be as simple as asking a question and getting an answer or as complicated as finding a home to rent or buying a new car.  They can also be as fun as watching a video or sharing photos with friends.
We are a very innovative organization.  We have a team of people who are enthusiasts online.  It's fun to work with people who not only have the creativity and ability to come up with new ideas, but also understand how to build them and get them done.  That's rewarding.
It's also fun to be here in St. Louis, a city that has an amazing balance of family culture and business.  We are somewhat unique because St. Louis is a city built from much older industries.  It's fun and fulfilling to be supportive of something that is new in the city.  It's also fun to teach people how to do things that they may not have known how to do before utilizing our services.
I've been involved in the Internet since the early nineties — when it was first getting launched.  I got involved with a group of friends who shared a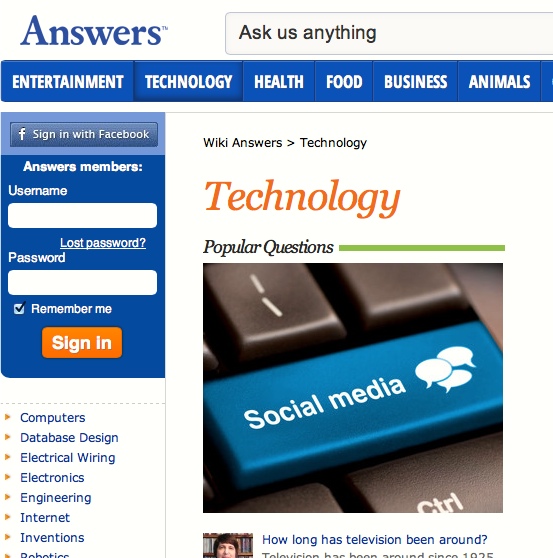 passion for getting computers connected to a modem and talking to each other – whether it was playing video games, working on bulletin board systems, or nerdy geeky stuff.  It was more about the challenge of how to do it and less about what we were doing.  As challenges were met and overcome, we would raise the bar and figure out, "OK, how do we do this now?"
Curiosity was consistently driving my interest to learn more and do different things.  This is part of what makes the Internet exciting – you're never done learning.  You can never master it.  There's not a single person in the world that understands it all.
As the Internet has grown, it's created a series of professions that people can do every single day.  Just like one person likes to surf the Internet for entertainment, others like to get paid to be on the Internet.   People will explore and discover new ideas, see what others are doing, and understand how things work.
I don't ever see myself distancing away from the Internet.  I think I'll probably be attached to it as long as I live.  I'm sure the Internet will change and evolve as we see things drift to mobile devices and other consumption devices that create more engaging experiences.  The Internet will change, but I'll just have to stay ahead of it.  I'll always be following the waves – wherever and however they my take me forward.
2.  What does this mission mean to you?
What's exciting about this particular position is that we have incredible resources both in terms of our team and the fact we sit in the epicenter of tens of millions of people every single day.  What's fulfilling is creating systems that support life changing use cases online.  For example, we have pages of contact that rank on Google for suicide help.  We take those users and make sure that they get help with people.  It's not necessarily "us" doing that, but we have a platform that supports millions of caring people who can create that content and share it with others.
We've had people who are homeless, collaborated with others online in the same area, and found shelter.  Because we have all these users, the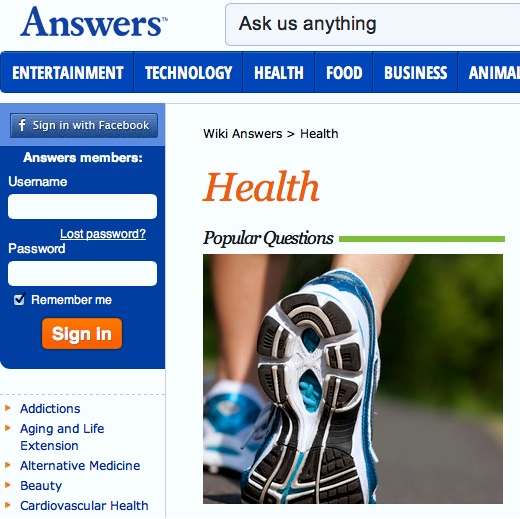 Internet is a huge fulfilling platform to launch exciting things.  We don't have to start from ground zero every single day we want to launch something new.  We have a platform of tens of millions of people who we can share these new ideas, new systems, and new collaboration tools.
It's fulfilling to know that we are one idea away from creating an entirely new audience.  For instance, we launched a coupons platform a year ago.  This last Black Friday and Cyber Monday, consumers leveraged out coupons and we drove more than a million dollars of sales for merchants online.  That's exciting and fulfilling to know how we have helped other businesses.
3.  What was your best day as an Internet media executive?
Some of my best days have also been some of my worst days.  In a business as complicated as we are, we can have so many exciting things happening, but at the same time we are also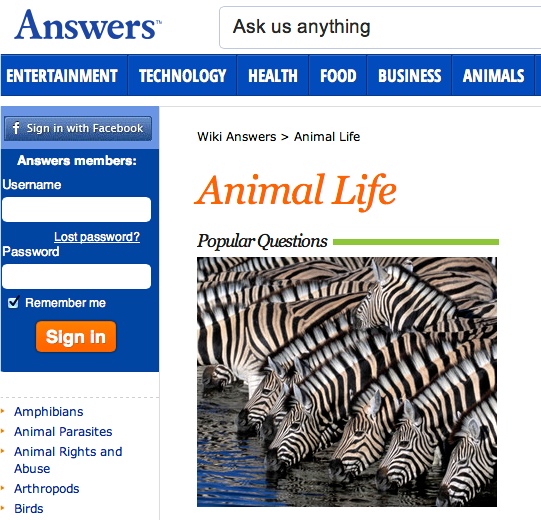 having some of the most stressful things happening.  The best day was recently hitting numerous records for Answers.com — specifically both in terms of traffic as well as monetization.  It's exciting to hit records.  Records are meant to be broken and it's exciting to be part of a team that's been able to overcome so much and continue to beat those types of records.  We've had days of tens of millions of page views and have done north of thirty million page views a day.
4.  What was your worst day as an Internet media executive?
One of our most challenging days was right after purchasing Answers.com.  Google had just rolled out another algorithm that took out a lot of our pages from the Google index or lowered the ranks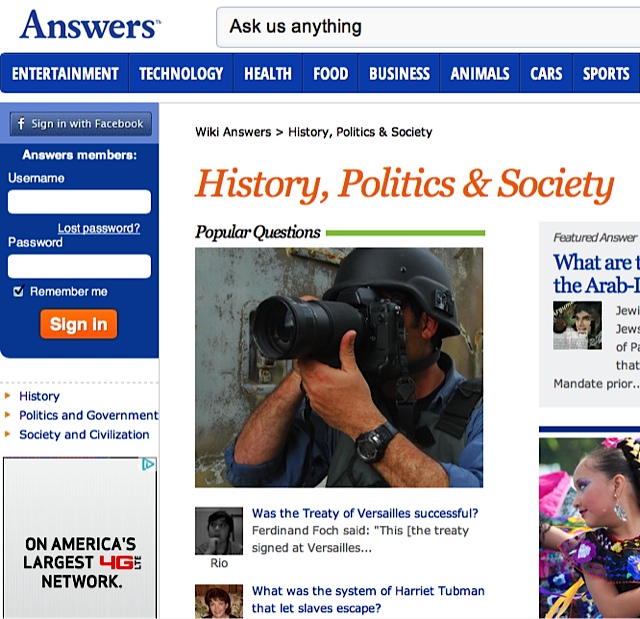 so that there were massive traffic implications to what Answers.com was getting.  Google was doing this to optimize quality and ensure that users were going to get the highest quality content from the queries they were entering into their search engine.  We feel these types of changes – whether they are up or down.
We had just started working with Answers.com and this could have been a large setback.  We went out and raised a lot of capital to get involved in this business, so we wanted to make sure we were making the best use of the business.  That was a very stressful time and ultimately we have overcome all of the problems associated with the changes.
5.  How did you survive your worst day?
I go back to the fact that we have an enormous platform that can do what we need to do online.  Even during our down periods, we know we have enough capability from our team as well as our traffic base to build out of difficulties.  As much stress and challenge that we face, it's always comforting to know that we've got the ingredients to rescue ourselves when we need to.
I like to live my life at my job in a "fail fast, fail often" mind set meaning we don't want to have ideas that take an enormous amount of time to figure out it's a bad idea.  We test an idea, get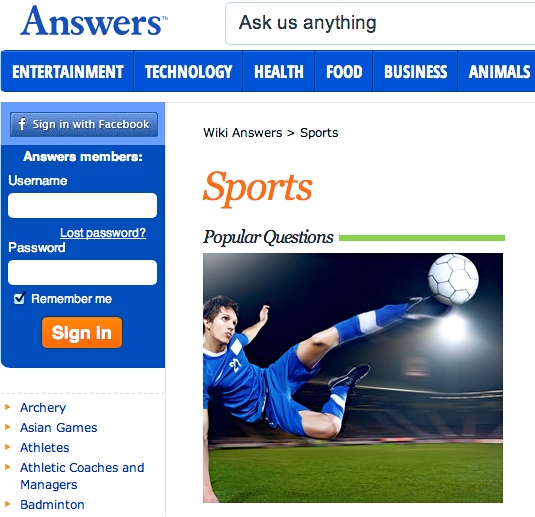 data points, and understand if this is going to work or not.  We learn from what we've done.  We work together as a team, put together a list of actions, put them in place, and then have record traffic days – our best days. We've been successful through an incredibly large amount of focus on quality, experience and looking at every single metric of influence.
For anyone who gets excited about how to make a splash on the Internet and how to make a name for your self, it always is the result of an incredible amount of hard work.  There's never a basic strategy to win.  It's always complex and it comes with an incredible amount of trial and error.  You will always be frustrated. You will always be feeling like you are never winning.  Then ultimately you'll hit one giant win and you'll forget about everything that you've done in the past that has failed. But with every failure you will have learned so much.