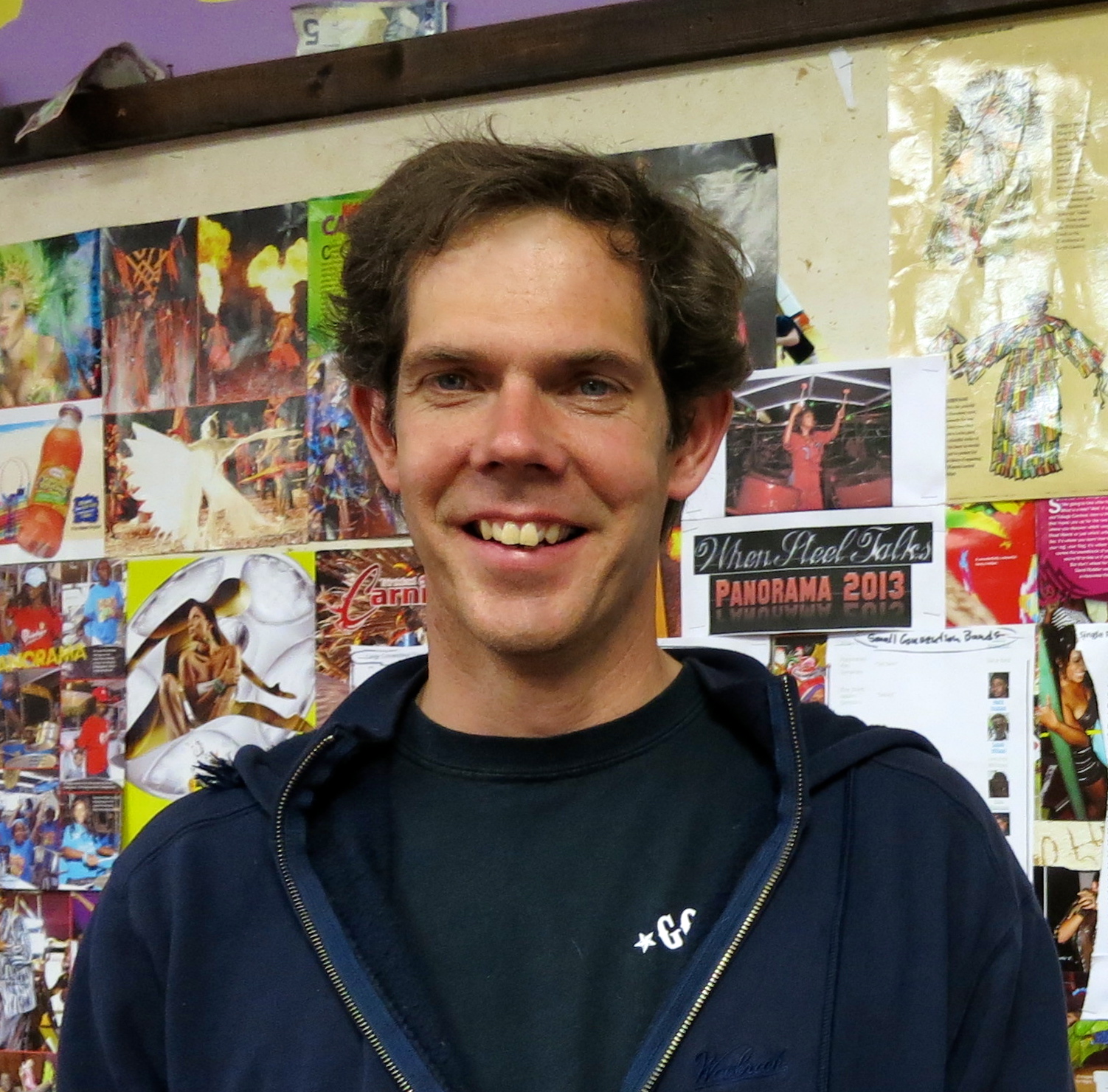 Person of the Week
Nigel Chase
Instructor and Director of Steel Bands
My whole philosophy is that you have to keep kids moving.  You have to keep them doing things.  If you let them sit around too much, they start to rot! …. if you keep that energy going in a good direction, a lot of great things can be done. 
1.  What led you to the mission of being the instructor and director of steel bands?
I'm a part time instructor and I teach steel band at George Stevens Academy in Blue Hill, Maine.  Then after school, I'm running my own show which is called Pan Institute.   (The instrument is called a "pan".  That's it's "handle" or nickname.)  Pan Institute is three steel bands made up of youth.  They practice after school and perform and do workshops out in the community.  (To see a video of Nigel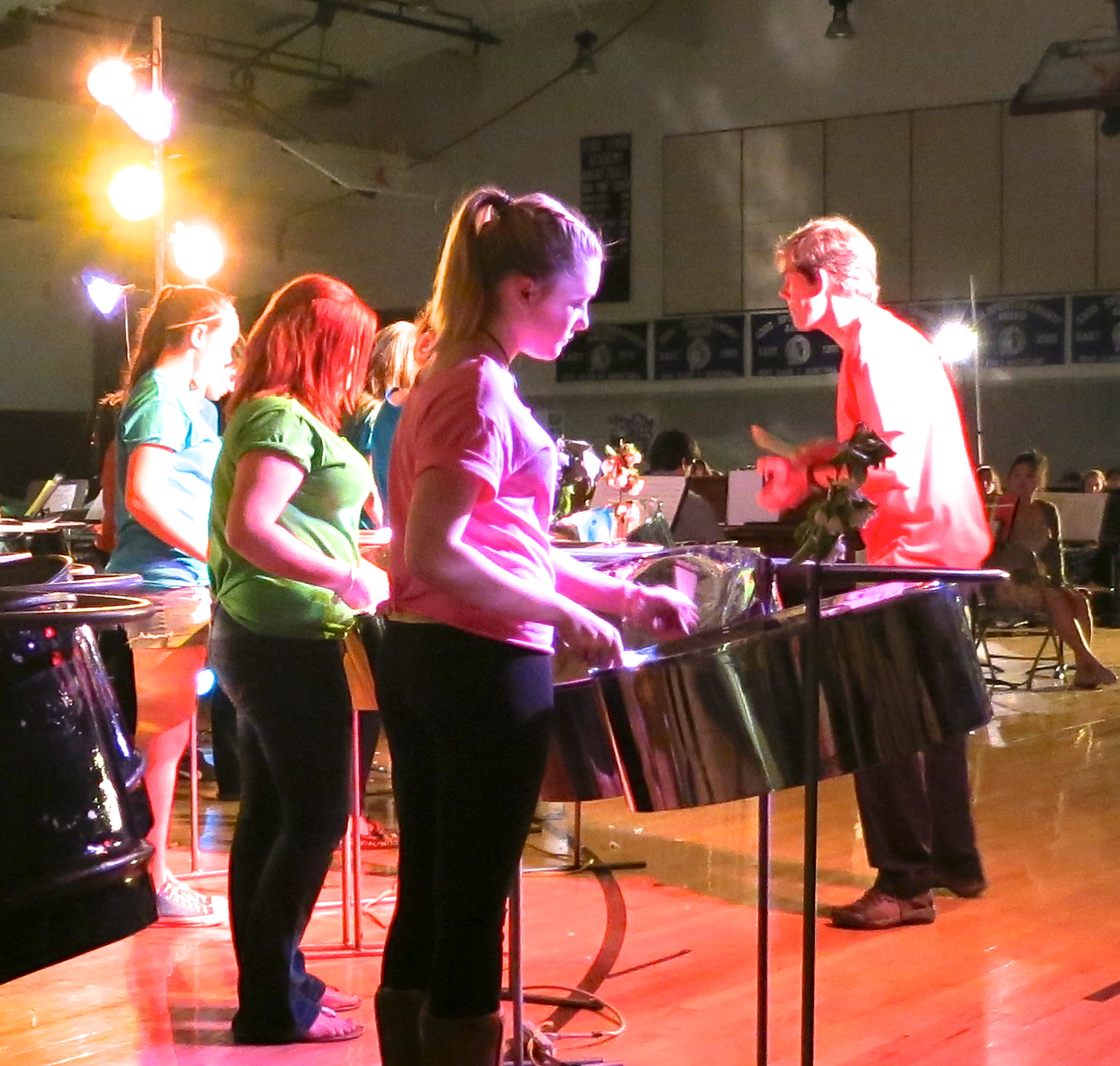 Chase directing Planet Pan click here.)
I started playing steel drums when I was five years old.  My father started making them in my back yard.  They were in the house, so I of course started playing them.
My father started a band called the Atlantic Clarion Steel Band and that was the first steel band here in Maine.  It was in the '70's – 1974.  It's a small professional band of only about five or six players.  It has, over time, been a professional band that goes out and plays for parties and concerts, and weddings, and you name it!  I'm the director and my father is manager.  That's how it all started.  (To learn more about Atlantic Clarion Steel Band click on this link.)
Once my father realized that the steel band was an amazing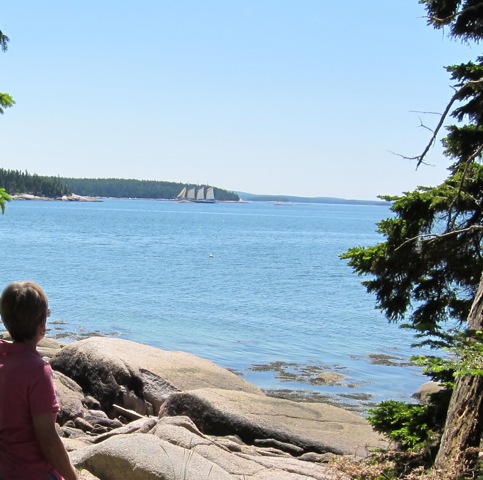 instrument for educational purposes, he gave up sailing – which is how he found steel drums in the first place — sailing down in the Caribbean.  He was doing educational work with school ships and schooners and such.  He gave that up and began making steel drums seriously.  He found an individual in Trinidad and learned how to make the instruments.  This fellow came to Maine and very kindly showed him everything he knew about how to make the instruments.
My father took that information and started making bands for schools.  This was first happening down in Cape Cod.  We were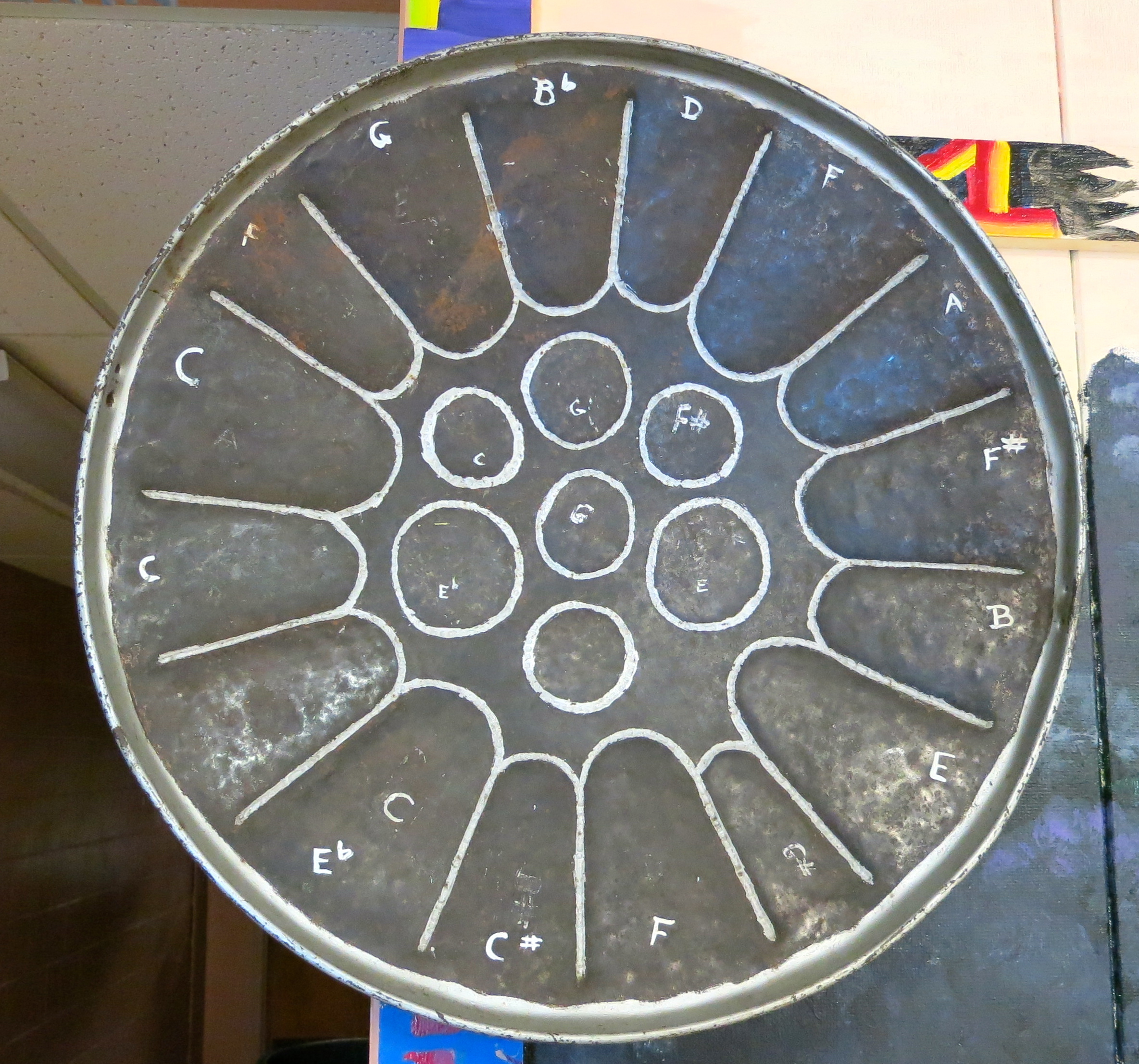 living down there in the winter.  We moved back up to the Blue Hill area and started working with the program at George Stevens.   Now there are probably over twenty steel bands in the state of Maine. (To learn more about Nigel's father, Carl Chase, click here.)
I studied music at the University of New Hampshire.  I started my own steel band there.  An Episcopal priest came up to me in Brooksville, Maine and said, "We want to start a steel band in our inner city church in Dorchester outside of Boston.  How do we do it?"  It was easy for me to say, "Hey!  I'll start your steel band for you.  Boston?"  I said, "No problem!  I happen to be moving to Boston and we have a set of pans we can lend you until you can raise the money to buy your own set."
I worked down there for about ten years.  I was directing these inner city kids band group – little kids.  It was great fun!  It was called, St. Mary's Heavenly Fire Steel Band We toured all over from one Episcopal church to the next.  It was an outreach program and was a lot of fun!  (To learn more about St. Mary's Heavenly Fire Steel Band click here.)  (To see a video of this band, click here.)
After that I returned to the Blue Hill area.  I now run a little kid's group after school.  It's called Pan Pirates and is for any child under eight years old.  They come and we make music.  The rhythm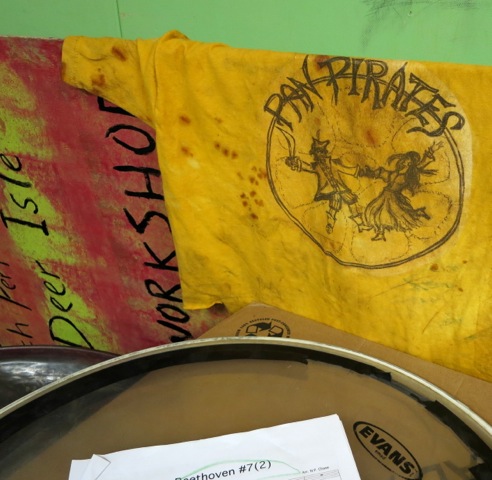 rockets are eight to high school age about twelve.  We can accomplish a lot at that age and get them playing.  They go and play at various elementary schools.  They also teach little workshops.
Planet Pan is for kids who want to do play for real and have taken a pan class at George Stevens or have been in Rhythm Rockets and want to practice a lot, want to get good, and want to go out and play a lot of fancy gigs – or what have you – at schools, dances, and parties.  We keep the venues kid friendly where the attention is on them.  We don't want them to go and just play for background.   We want them to play where people are paying attention.
They also go to schools, get there when school starts, and teach three or four workshops in the morning.  We teach fifteen students at a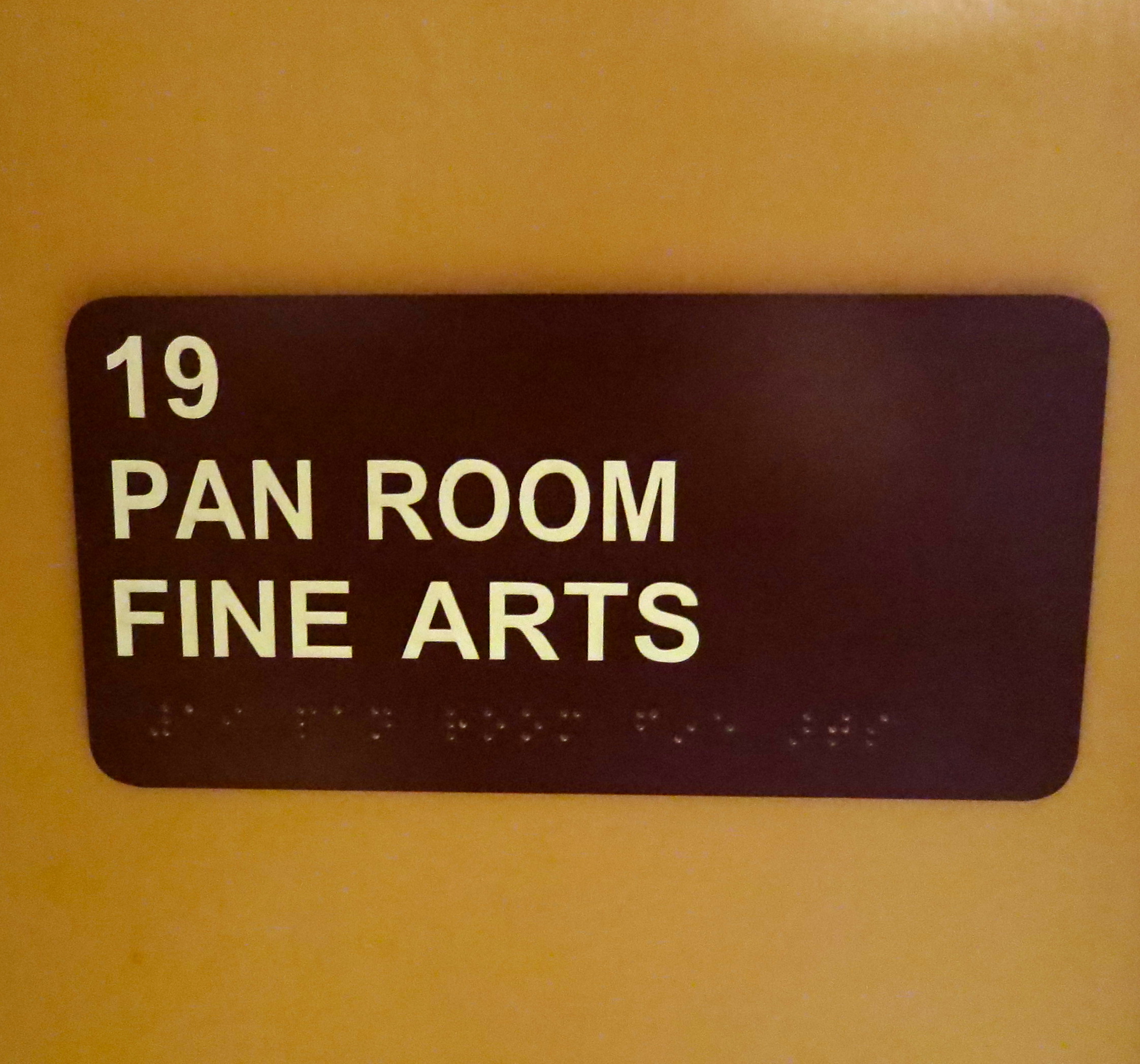 time.  Each student is teaching one on one with another student.  We can show them quickly — in an hour's time — how to play a simple song.  We get them playing together as a group and then later on in the afternoon, they perform the piece that they learned.  They perform in front of the whole school.  Planet Pan plays some songs also.  We talk about the history and culture of Trinidad and how the instruments are made.  It's really a neat program.
2.  What does this mission mean to you?
It's really about making people happy.  We bring joy to people.   Not only the listeners, but the players.  We have fun ourselves!  Then we go out and play for an audience and you see smiles everywhere.  People are beaming and having all this fun.  They start dancing.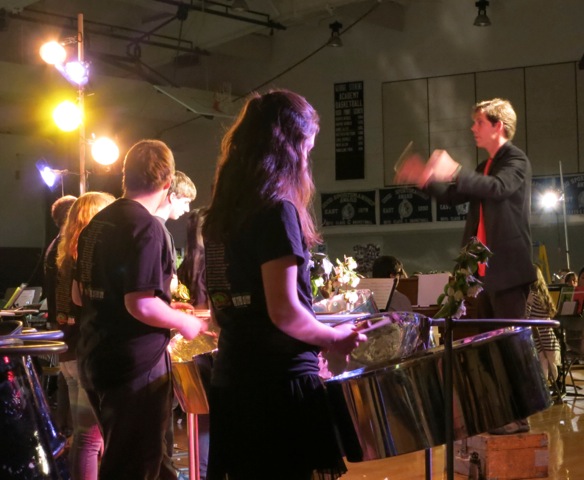 Then you've achieved your goal!  It makes you feel good.  The audience feels good.   You find, "Wow.  This wonderful joy – must be spreading!"  It's go great to have that happen.
When students experience that at such an amateur level, all the way home they are talking nonstop.  The van is "on fire".  Their voices are high as kites.  They are high naturally from having this incredible experience of turning people on to fun and spreading this joy.  I think that's what I found early as a little kid – just listening to the recordings of steel bands in Trinidad.  I heard them on record players at my parents' house.  I would dress up like the people on the record cover – cut off pair of shorts, no shoes, no shirt, big straw hat on my head, and I'd dance around the living room.  The music was so exciting!  It means, "Hey, let's have a good time!"
3.  What was your best day as an instructor and director of steel bands?
I don't have that kind of memory.  I'm always looking for the next day – making the next day the best day.  We had some thrilling moments with the Heavenly Fire group.  A lot of the parents were from the West Indies.  They were young and middle school age.  They got very good because it was the same group of kids year after year.
We played this outdoor concert down in Westerly out on Rhode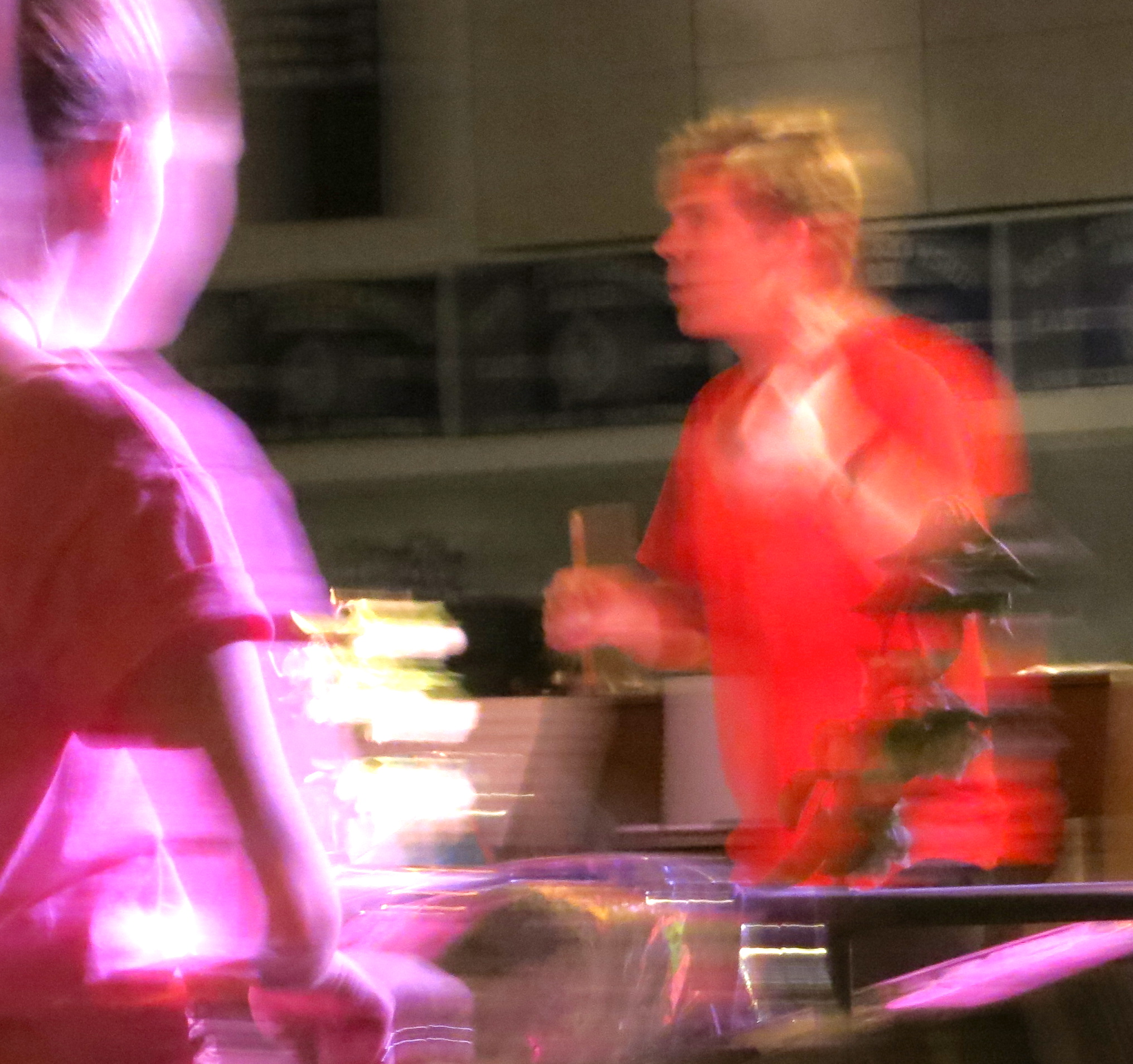 Island with the Boston Pops Symphony Orchestra.  We played a song together with the Boston Pops.  We gave them one of our songs.  I had orchestrated it for them.  They all had their part to play.  We never rehearsed it.  We just got up there and played it with them.  It sounded so incredible.  These professional musicians could easily play this music.  It wasn't hard.  It was a simple calypso.  It sounded so beautiful.  I was like, "AH!  This was a neat experience to be surrounded by that performance."
We've also done stuff in Bangor with classical musicians at the Bangor Symphony.   We played the Hallelujah Chorus and played along with the symphony.
4.  What was your worst day as a instructor and director of steel bands?
I guess a bad day would be if a kid were misbehaving.  But those aren't really bad days because they learn so much from that experience.  When something is learned from a bad day, a bad day could actually turn out to be a good day.
Teaching is an amazing thing because you realize quickly that you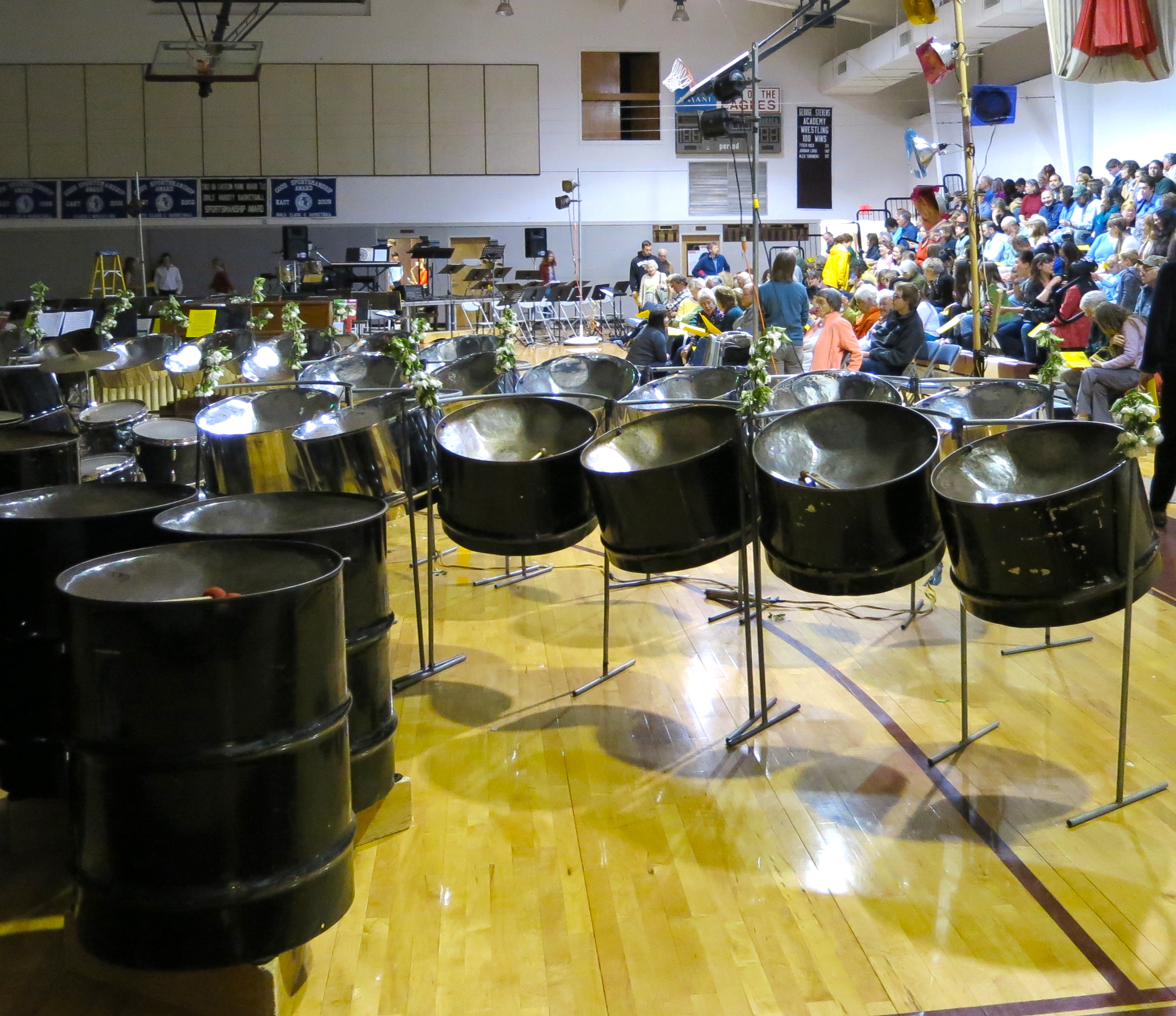 don't really teach anyone anything.  You are just providing this opportunity for students to teach themselves.  You just have to show them something and then watch to see if they can pick it up.  It all depends on them!  It's a lot of patience and a lot of being relaxed and calm and not getting too wound up.
A bad day would be getting too wound up, too excited about it all, wanting too much out of them, not getting it, not slowing down, and not taking enough time to let them learn it at their own pace.  This is the key to learning – taking the time to let kids learn at their own pace.
5.  How did you survive your worst day?
Maybe it's that I'm sort of fun loving.  I've always loved working with kids and getting them motivated to do something good.  I don't know what it is that makes me that way.  Maybe it was the way I was raised with no television and I had to find creative things to do myself.  I learned good ways of having fun.  I was around my parents who are very
creative.  They were always inventing and doing lots of projects all the time.
For instance, if the weather is good this weekend, we are setting off on a seacoast mission to islands off the coast of Maine.  We'll be on the vessel Sunbeam.  This vessel continually services these islands throughout the year.  It brings some food assistance, a place to come and hang out (a little café), a nurse who can administer help on the island, and a priest who comes along and can perform whatever is needed in religious aspects.
The priest joined Flash in the Pans.  He first discovered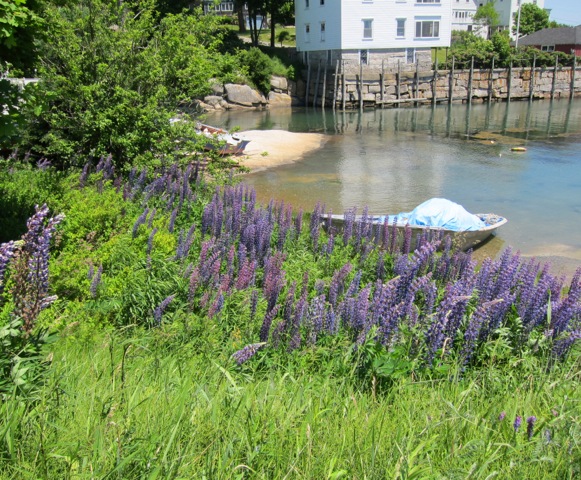 Planet Pan and wanted Planet Pan to come out on this trip to the islands.  Then he got so in love with what we were doing on the islands, that he came and played himself.
He started taking us, Planet Pan, out there every year during the summer.   We set up on the docks and teach little workshops for the schools – or sometimes play straight up off the boat.  We've been to Matinicus, Isle Au Haut, Cranberry, Little Cranberry, and Frenchboro.  (Maine has a database of over 3166 islands.  Click here to see a partial list.)
There have been times when island communities have been divided.  There might be two different type folks that live on the island – two different factions or groups of people.  They may not connect at all, lash out against each other in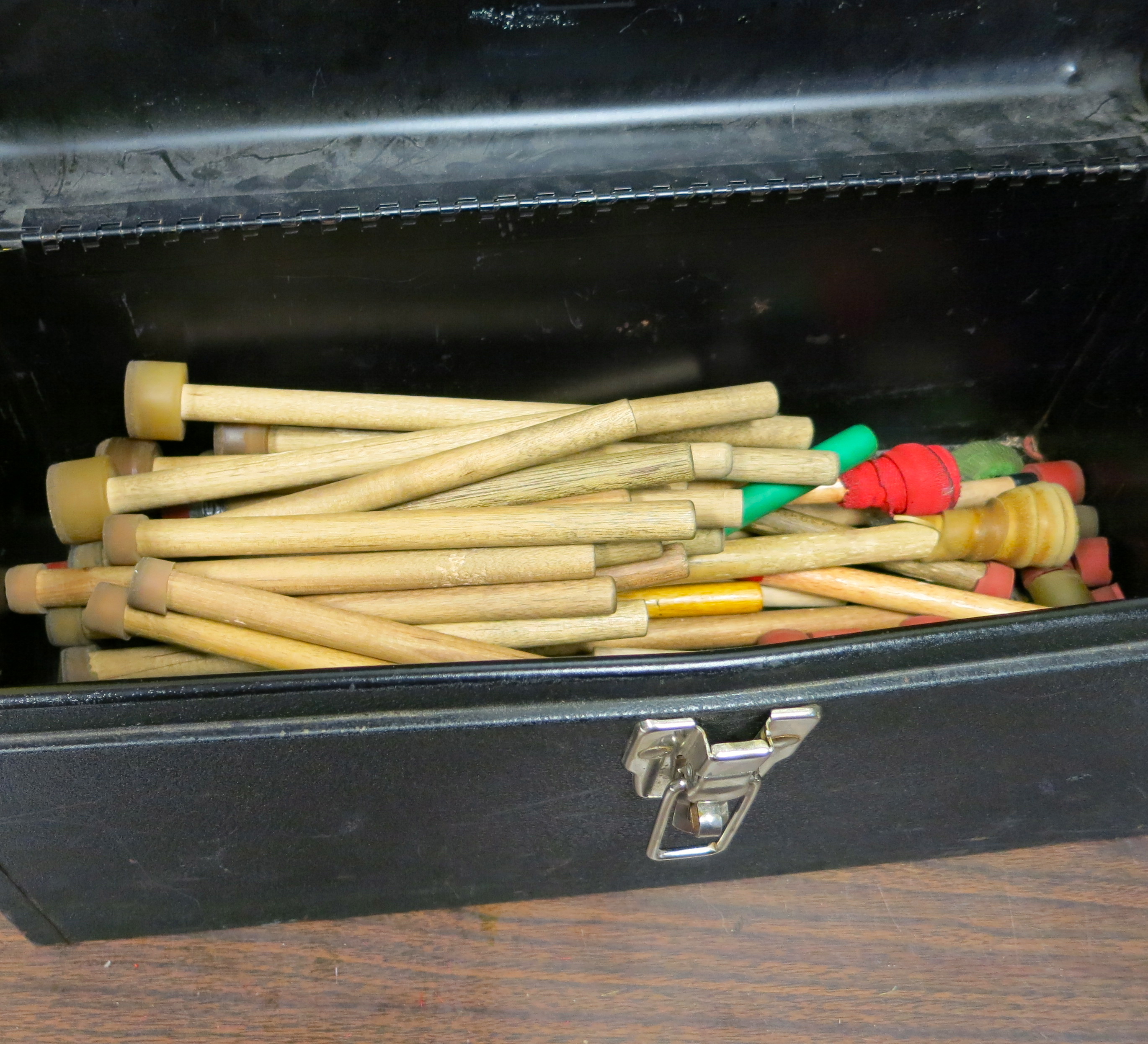 different ways, or even vehemently hate each other.  But when we have come to the island, both factions have come down and watched us perform.  We've invited them to come up and try to play.  Some have come up and played in the same band – even though they were from different factions!  One man said, "That's never happened before in my time out here on the island!"  To see them all playing together – that's really a neat thing to have happen.  It's a lot of fun.  It's good for the band too because they get to be around each other on the boat, hang out, work, do a lot of stuff, set up the pans, hang on to all this equipment, bump down these old dirt roads, and help in little schools.
My whole philosophy is that you have to keep kids moving.  You have to keep them doing things.  If you let them sit around too much, they start to rot!  You have to keep them moving – doing something productive.  The amount of energy they have is out of control and if you keep that energy going in a good direction, a lot of great things can be done.