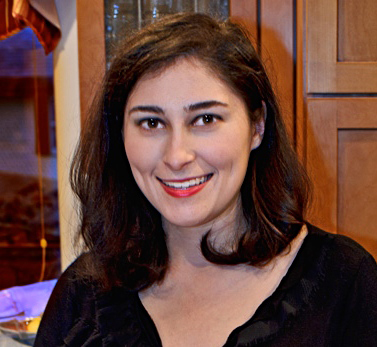 Person of the Week
Kate McAleer
Chocolatier and Founder of the Bixby All Natural Chocolate Bar
Bixby Bars are a candy bar reinvented. We use real food ingredients – nuts, dried fruits and spices and combine them with organically sourced chocolate completely free of GMO's. It's a candy bar that has read food. If you are looking for a mission, it is important to find as many resources as you can that will offer help
1. What led you to the mission of being a chocolatier and founder of Bixby All Natural Chocolate Bars?
I played varsity golf in college. On golf courses, candy bars and chips are the prevalent snack. Candy bars were really not something I wanted to snack on.  

That idea stayed with me. It becomes really obvious that while many foods are available in the health food world, candy was still this dominant mainstream product that is everywhere and still remains incredibly unhealthy.
After I graduated from college, I was looking for something that would meld together all of my interests. Business was a means through which I could change the candy options in the market place. I started developing Bixby Bars and later on partnered with Whole Foods Market. This is how the business model was born and executed.
Bixby is a family name. My great, great grandmother and grandfather's last name was Bixby. It's a family name on my father's side. The older descendants of the Bixby's were predominately women or chose not to have children. For this reason, the name no longer continues as a last name. I thought it would be fun to resurrect that family name and name my company Bixby.
2. What does this mission mean to you?
It is exciting. The food movement is alive and well.

It is a very exciting industry to be a part of. We are a non-GMO project verified company. That GMO movement is interesting to watch and interesting to be a part of. Being a women owned certified business is exciting as well and interesting. We are 100% women owned and calling all the shots. We work very hard. My mother works with me in the business. She is my partner.
3. What was your best day as a chocolatier and founder of Bixby All Natural Chocolate Bars?

Recently I won the LaunchPad's $30,000 entrepreneurial promotional award from Gorham Savings Bank. We competed against over 130 other applicants. There were twelve semi-finalists. Finalists had only seven minutes to pitch their business idea.   There was quite a large audience. I was chosen as the winner and took home the $30,000 prize.
4. What was your worst day as a chocolatier and founder of Bixby All Natural Chocolate Bars?
One of the most challenging days has been when we have had some huge production demands and have had to work long hours to meet production goals so we can meet orders.
5. How did you survive your worst day?
We listen to music.

We just do really hard work and try to resolve the problems. We work out any of the challenges and move ahead. Someone once told me something that really helped. This person said that really big problems or challenges make you a better businessperson at the end of the day. I thought that was an interesting comment.
6. What would you tell someone who looking for a mission and may have a heart for being a chocolatier or businesswoman?
There are a lot of resources out there if you seek them out. I have tapped into a tremendous amount of resources in the state of Maine. It is important to find as many resources as you can that will offer help and support to help you launch your company. It's certainly not feasible on your own. I've been really impressed with all of the help that is available if you know where it is.