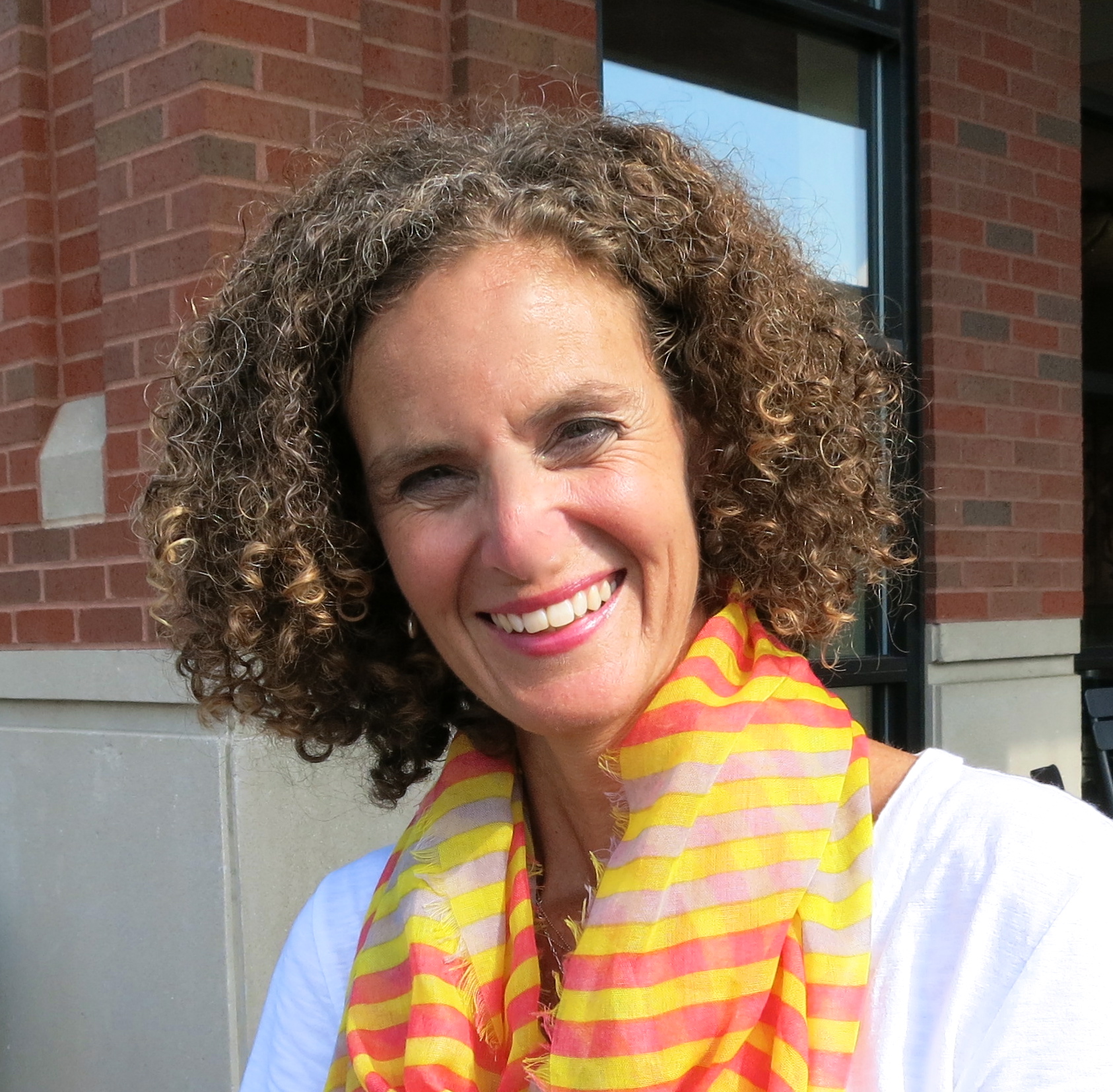 Person of the Week
Eve Rudolph
School Administrator: Director of After School & Summer Programs, and Admission Associate
The most important thing is to understand children, interact with them, see their potential, and observe the lifelong learning that they are able to do.
1.  What led you to the mission of being a school administrator?
What led me to be a school administrator was my passion for education as a whole.  I was in a teaching role for a long time.  Then I was given the opportunity to manage a program.  In this new role, I not only became connected to children, but to adults.  I really enjoyed that interaction of having a staff, learning to look at people's strengths, and making a fit between these strengths and the job responsibilities.  At the same time, I was still connected to the kids – which is what I love.
The administrative part opened up for me when I was given that opportunity.  I had no degree in administration, so I went back to school and I got my master's degree in administration.  This was an eye opener for me because I was the youngest one in my cohort at school.  I was also the only one in early childhood.  Up to this point, I had primarily been involved in early childhood programs.  After going through the masters program, I decided I wanted to pursue an administration role, an avenue I wanted to take rather than just stay in the classroom.
Even with the school administration piece, I am still connected to children.  The most important thing is to watch children, interact with them, see their potential, and observe the lifelong learning that they are able to do.
2.  What does this mission mean to you?
It's actually very powerful for me to make decisions that are affecting students' lives.  I'm also making decisions that affect adults' lives.  I feel empowered to make sure that I am organized, well educated, and open to learning more about each area in which I am administering.  Since I am in three areas, I am seeking to maintain a good balance between those three responsibilities.
For instance, I'm involved in admissions, an area that I am the least well versed.  This gives me the opportunity to grow and learn.  This is exciting to be in a new area and grow and become good at it.  I love it!  This gives me the best of both worlds – learning in a new area and being comfortable in the other two areas that I have done before.
As a school administrator I initiate programs, hire staff, manage staff, participate in teams of other administrative staff, and help with vision for school programs.  I am able to bring my experience to the other programs and staff.  We all collaborate on what we can do to better the school.
3.  What was your best day as a school administrator?
My very best day was one of my last days at one of my positions where I had built a team of diverse staff members.  When I first met each one of these people, they were very diverse.   I helped put them together and at the end of our work together, they became a team — a family.  At the time I left them, I felt that they were a unit that would be able to continue on their own.  This had been my vision and something that I had put into place.  When I left, I knew this team was in great hands.
4.  What was your worst day as a school administrator?
The worst day is when I think I may have failed a particular student.  This can occur when the student doesn't fit in a program, or when the student can't be reached, or when the student doesn't seem to benefit from what I am trying to do.  This is a sad time for me, but with every failure comes a strength and growth.  I use this time to flip this experience around and learn from it.  I try the next time to make the experience better for everyone involved.
5.  How did you survive your worst day?
I rely on the support of my fellow colleagues.  I'm not afraid to ask for that support.  Instead of going within on a worst day, I seek out someone — whether it be someone to cry with or someone I can ask and get the reply, "Here's an idea."
I like to not wallow.  I like to try and fix the problem.  That's how I get through.  I try to fix the problem — whatever it might be.  Wallowing might seem like a good immediate resolution, but at the end of the day, it doesn't help.  There is no action.  You almost need to wallow a little while, but then you have to get yourself back up, pull yourself by the bootstraps, and figure out a positive action to do next.
If someone wanted to become a school administrator, I would advise they research a potential school to attend.  They should find out everything they can about that school – the history, the present state of the school, the key people at the school, their mission, their philosophy, and make a list of questions that they have about the school.  Then they should go for it – send a resume, follow up, be persistent, and believe in what that school's philosophy and mission are.
You can't fake it.  You can't go into a school and say, "Oh I love what you do!" — if you don't know what they do.  People wanting to be a school administrator need to be invested in what they are going to do.  If they are not, it will show in everything that they do.