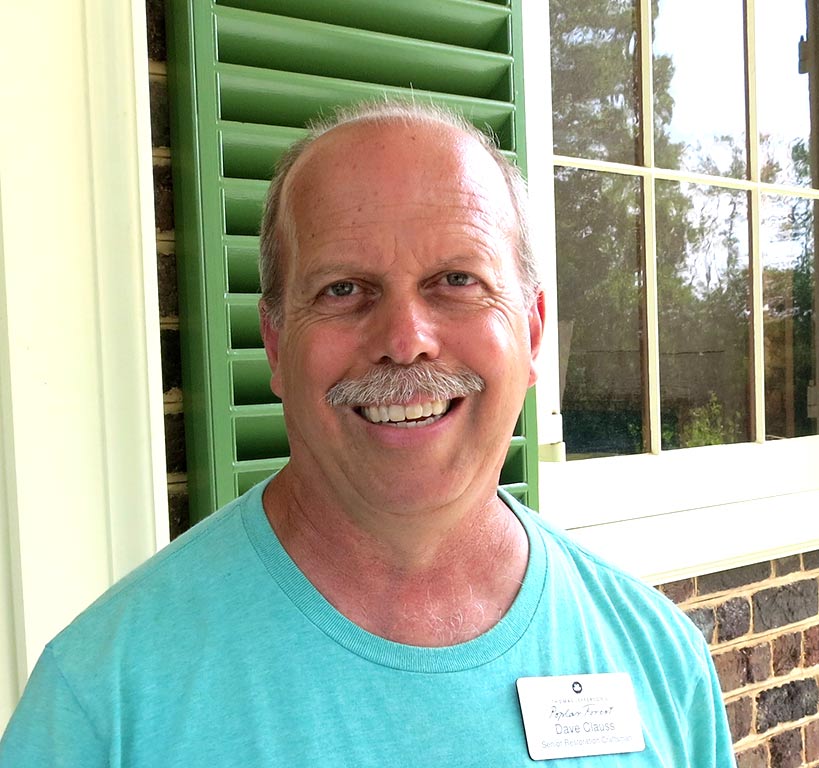 Person of the Week
Dave Clauss
Senior Restoration Craftsman
I found satisfaction creating something out of wood. Now I'm working at Poplar Forest, Thomas Jefferson's home in Forest, Virginia. It is a good thing if you find something that you enjoy and you can make a living at it.
1. What led you to the mission of being a restoration craftsman?
I started as a teenager.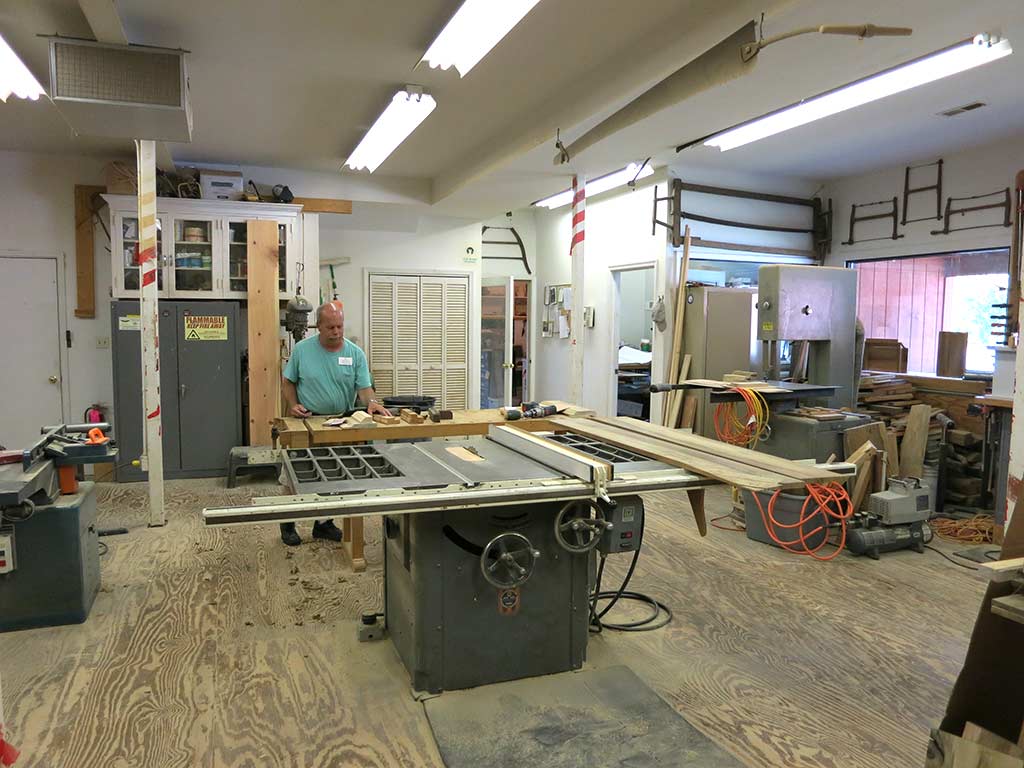 My first real job was building furniture. I enjoyed it so much because I found satisfaction creating something out of wood. Eventually I started and completed an apprenticeship as a cabinetmaker.
I grew up in California and also had the opportunity to work on custom yachts.
Then I moved to Virginia. I've worked for a local company that did high end millwork. We built front door entries, fireplace mantels, and various things like that. There is a satisfaction in creating something and crafting something.
Most of those jobs required using machinery. There was also handwork – such as working on boats.
Now I'm working at Poplar Forest, Thomas Jefferson's home in Forest, Virginia.
This job is probably a very rare thing because I am not working to make money, but to create and restore something that was done by hand. I really enjoy the history part of this job. (To learn more about the restoration of the Poplar Forest home, click on this link. Poplar Forest is one of America's most precious well-kept secrets. It is a National Landmark and tells the story of Thomas Jefferson one of the most important figures in American history. David Clauss is helping to restore Poplar Forest as it was when Thomas Jefferson lived, worked, and played in the house.) 
2. What does this mission mean to you?
I take pride in working with my hands.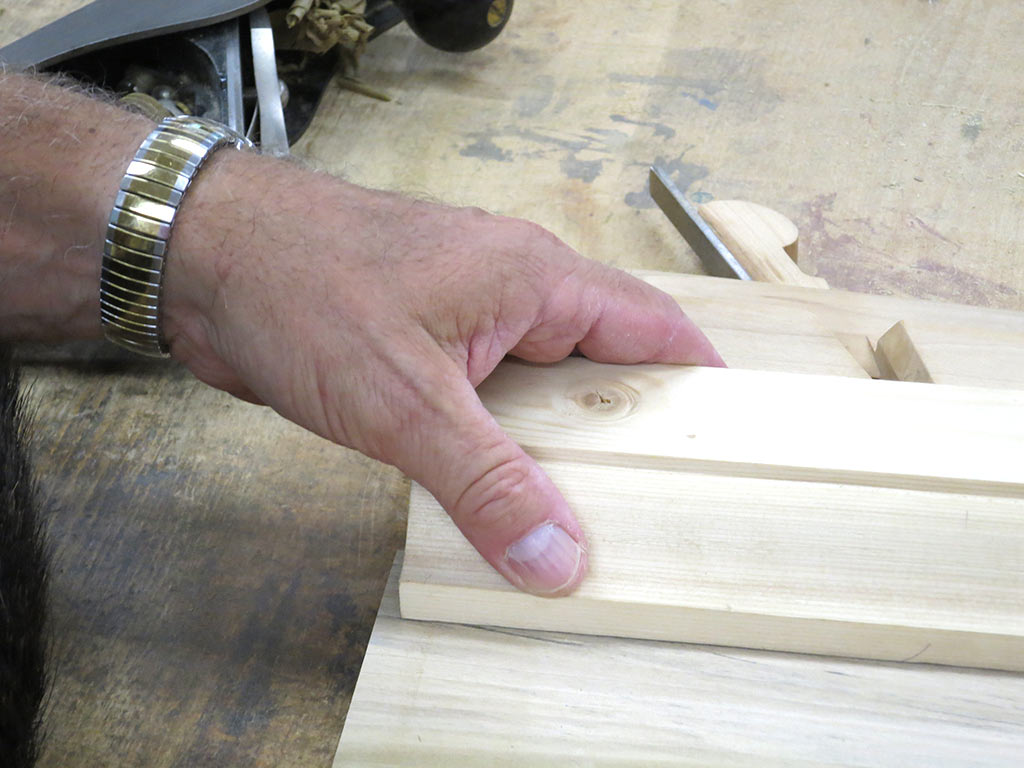 I've heard people say when you work with your hands, you are more in touch with the wood. I am actually working with my hands rather than doing something like sanding with a machine. It's the hand element and crafted part of this restoration that means so much to me.
3. What was your best day as a restoration craftsman?
There are always a lot of days that are my best.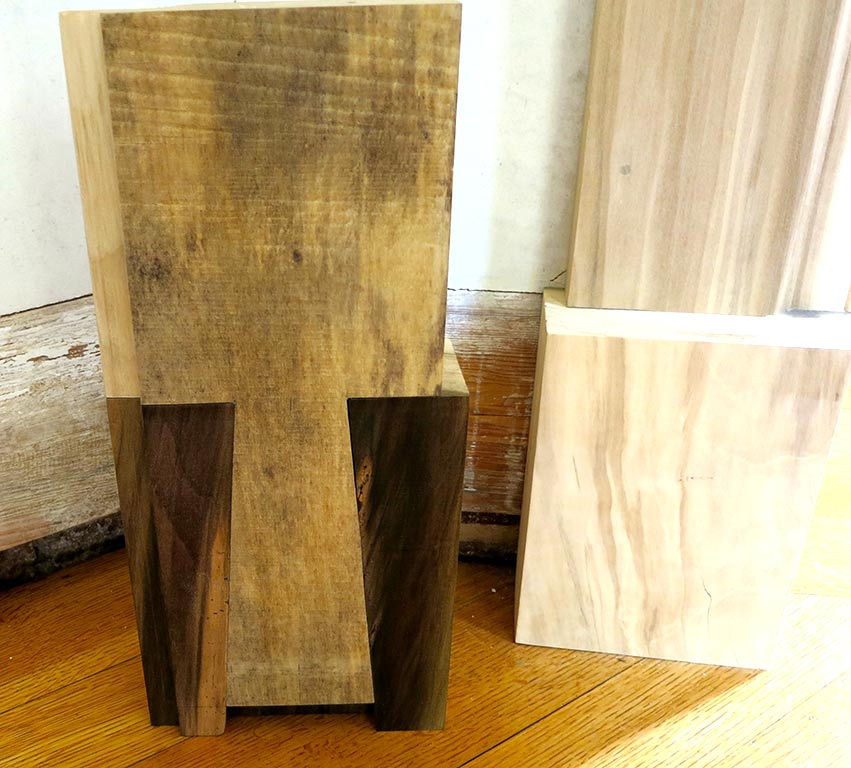 There are a lot of good experiences – like completing certain parts of projects or when I complete a nice piece. Those are always good days. (See pictured the completed piece of molding David Clauss made joining two pieces of wood without nails.  To the left is the back side of the joint, and to the right is the front side of the joint. This type of joint could be used to join wood to create molding around a door or window.  This joint is like a half blind dovetailed half lap.  To see an illustration of wood joints, click here.)
4. What was your worst day as restoration craftsman?
There haven't been a lot of bad days. But there are days when once in a while things aren't working out just right.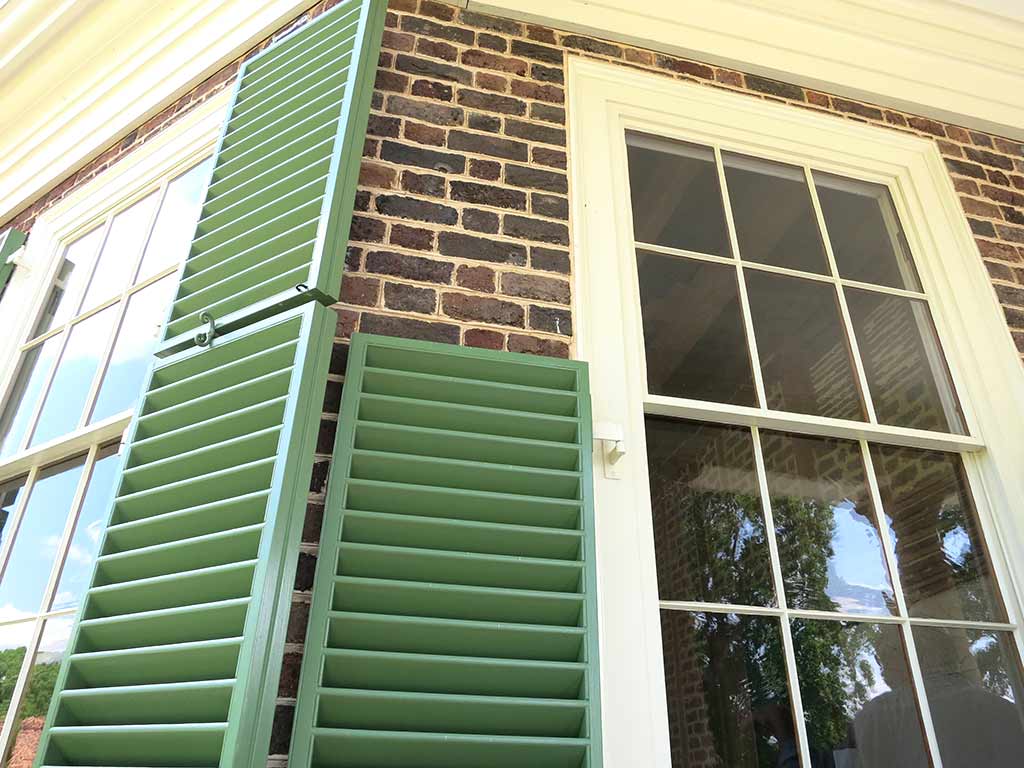 If someone were building something and it needed to fit in a certain space and they built it and took it to install it and it was not working out – that would be a bad day. A craftsman can put a lot of time into something and it might not work out. So sometimes I have to correct something that another craftsman might have not done right. I have to use my ingenuity to make it work.
5. How did you survive your worst day?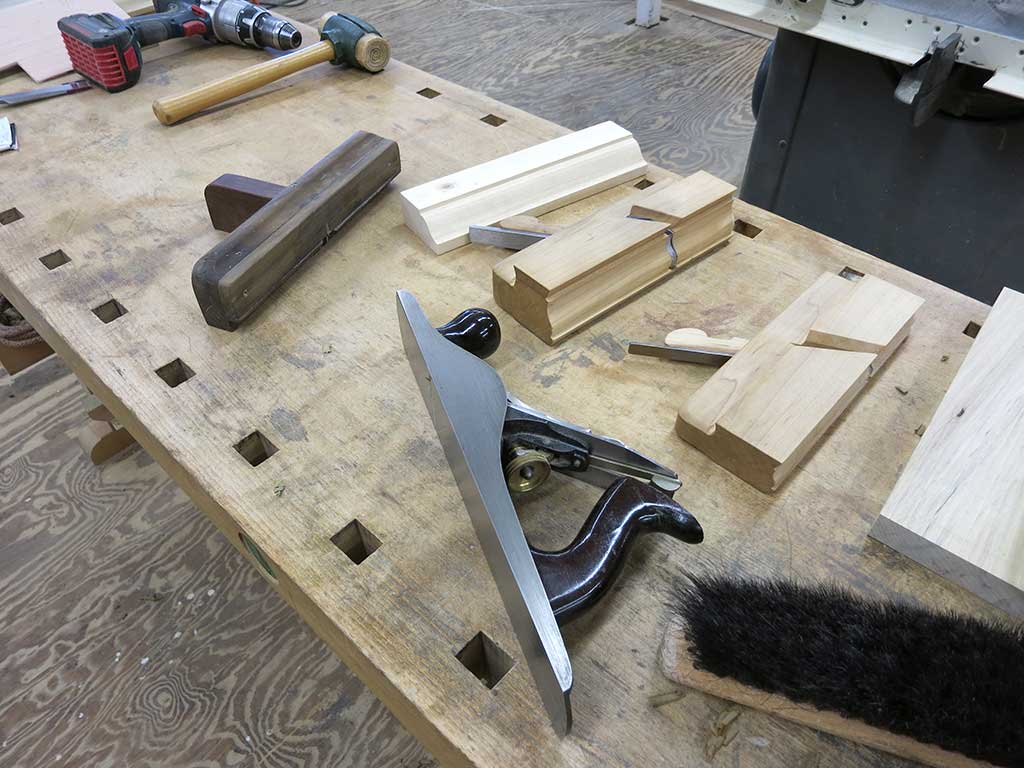 I keep doing my thing and work it out through the process. A positive attitude is a good part of it.   Everybody is going to have days when everything is not going just perfect. If you keep on applying yourself, things will work out.
6. What advice do you have for someone who might want to become a restoration craftsman?
There are schools of various different trades. Most localities have them. Some are at community colleges where they offer different things and you can try these things and see what you enjoy.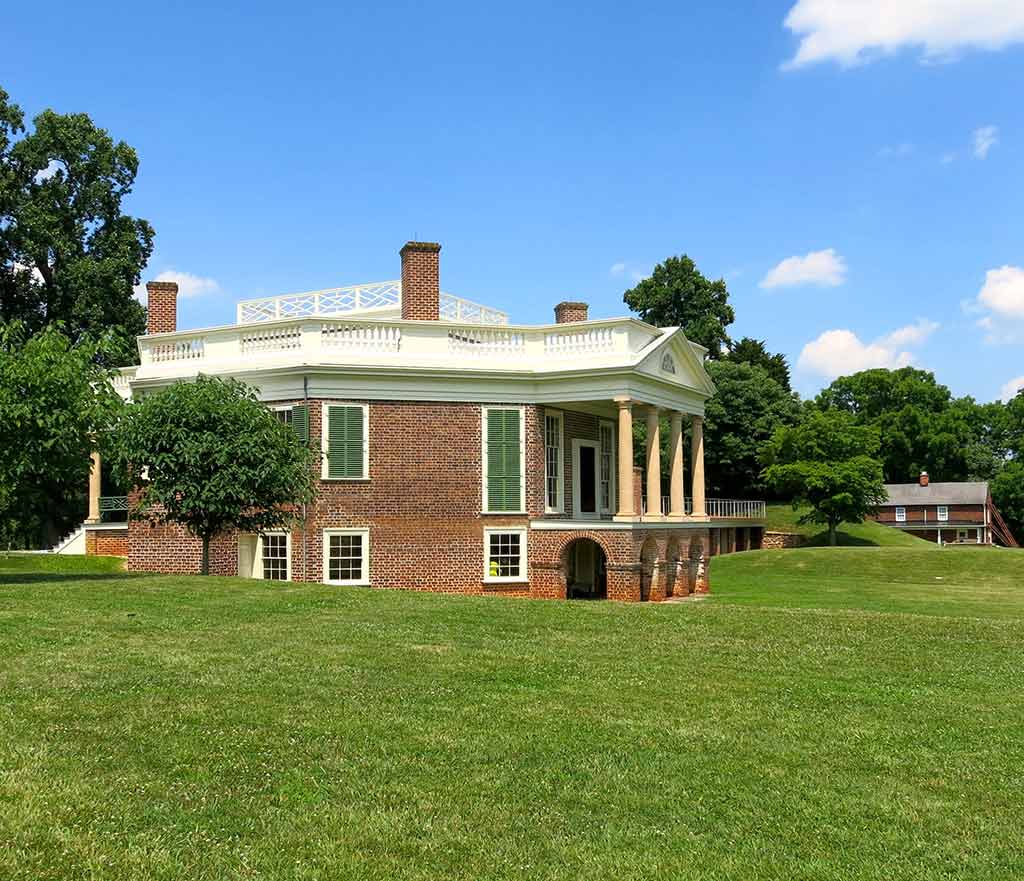 If you have people in your life that have experience in different trades, you can find in them a mentor. The whole apprenticeship system – which has been going on for years and years – is based on having a person who has attained some level of skill over a number of years. This person is a mentor working with and teaching those skills to (most of the time a younger person) who wants to learn. Those types of mentoring and apprenticeships still go on today. It is a good way to achieve progress in your craft. It is a good thing if you find something that you enjoy and you can make a living at it.