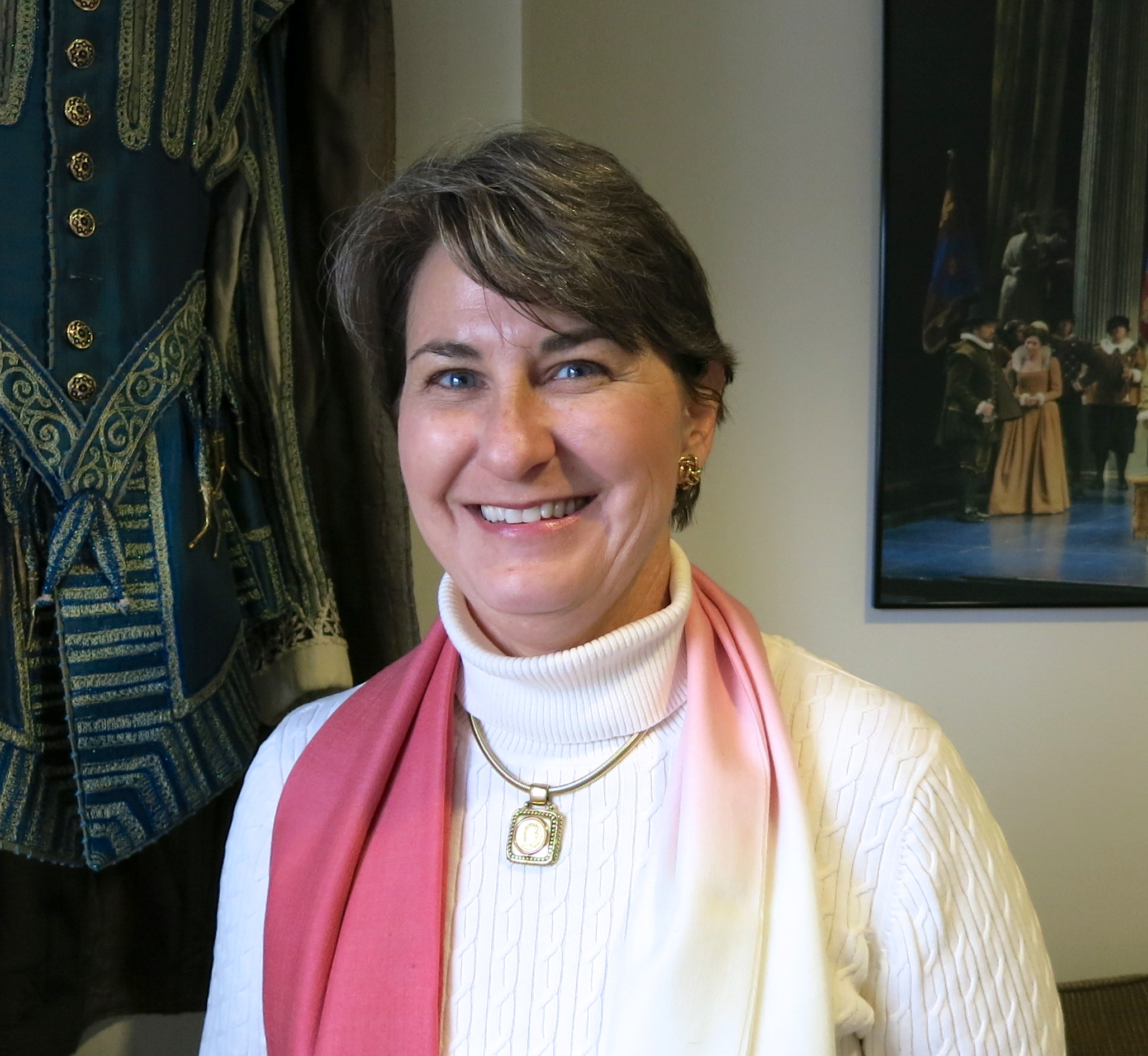 Person of the Week
Allison Felter
Director of Education and Community Engagement for Opera Theatre St. Louis
I can be talking to a five-year old one minute — a great artist, a banker, or a grant maker the next. You see a student excelling farther than what they thought they could possibly do.  I am able to be a part of making that happen.  It's a people person job and I love it!
1.  What led you to the mission of being the Director of Education and Community Engagement for Opera Theatre St. Louis?
I've always wanted to be in the arts.  Since being a teenager, I knew I would not make my living playing professionally.  The next best thing was being involved from the administrative side of the arts.  I didn't necessarily love opera, so it was a surprise to land here at Opera Theatre, St. Louis.  I do love opera now.  Professionally this is a place I always wanted to be.  I envisioned myself here because it is the best of all the worlds that excited me.
I always thought I wanted to be a kind of camp counselor, but I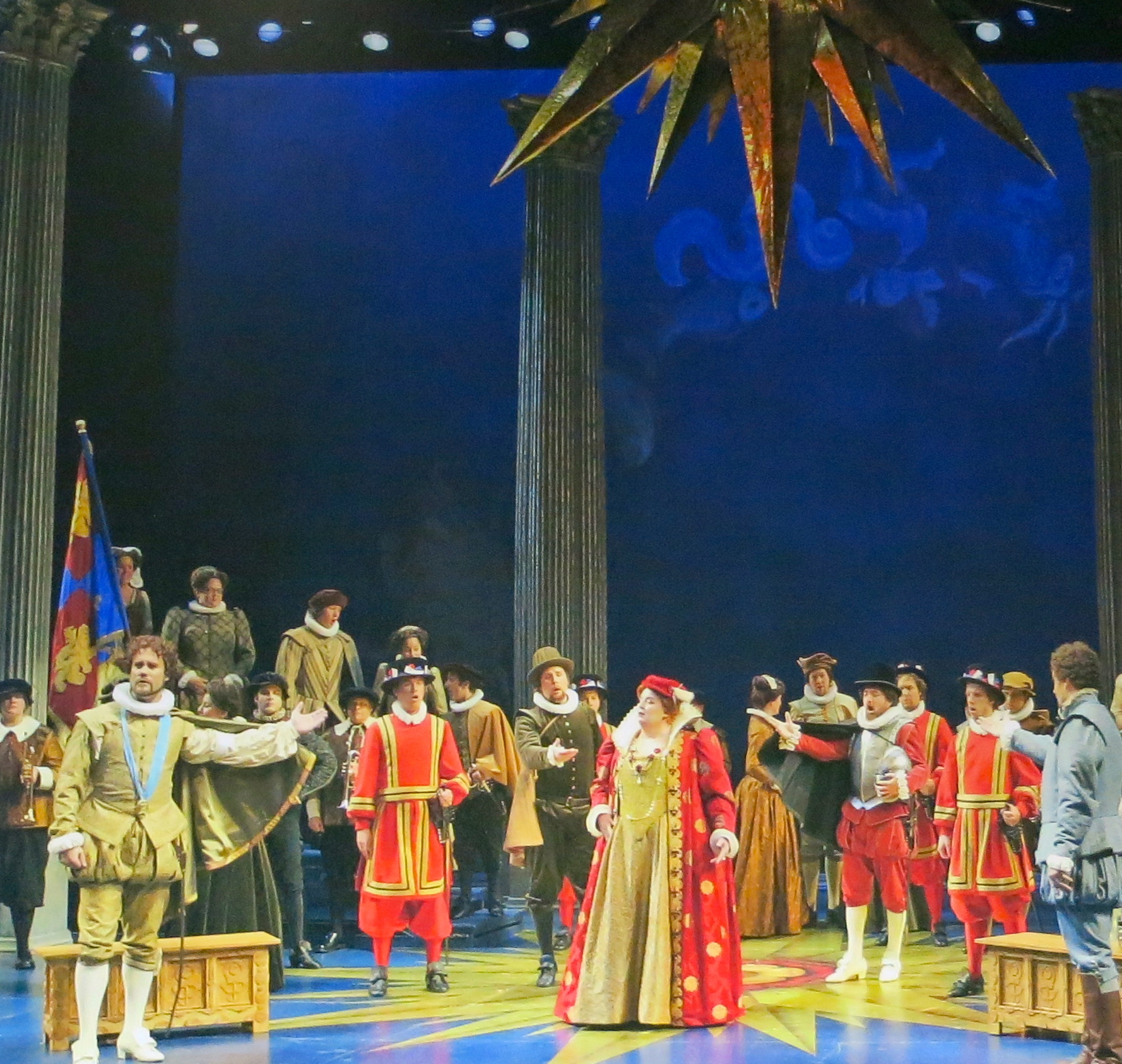 don't like the roughing it part of that kind of a job.  Interestingly, this position does meld a lot of my interests including — kids, music, working with really fine professionals, and great community people.  It's a people person job and I love it!
This morning I read a story to a group of three, four, and five year olds at the Webster Groves Child Care Center.  They have visiting readers come in and read.  I can be talking to a five-year old one minute — a great artist, a banker, or a grant maker the next.  It's just a broad spectrum of people you get to interact with and I really like that aspect of the job.
2.  What does this mission mean to you?
I feel a burden or responsibility to make Opera Theatre accessible to as many students and adults as possible.  Also, I see myself as sort of a matchmaker.  I'm trying to match audiences with their interests in music or help them discover that they might have an interest in music but the don't realize it yet.  Sometimes you are working with people with whom you just happen across or with whom you are forced together — and they suddenly have this epiphany that they like music.  This is exciting to see.  We have lots of opportunities to make this happen.
This job lends itself to making St. Louis a really fine attractive community and also adding beauty into people's lives – through music.  I feel like Santa Claus three hundred and sixty five days out of the year.  I get to introduce somebody to Opera Theatre, or give somebody a ticket to a dress rehearsal, or experience a number of other ways to extend an invitation into the art form.  I also get to work with teachers a lot, so it's not just a mono or one thing kind of position.  It has so many facets to it.  For that reason it's so interesting and has captured my interest for eighteen plus years.
3.  What was your best day as the Director of Education and Community Engagement for Opera Theatre St. Louis?
My best day was when I was hired here.  There are a lot of best days.  Best days often include when you see a student excelling farther than what they thought they could possibly do.  They learn a performance and then share it in front of a live audience.  There are so many successes along the way.  I am able to be a part of making that happen.  This contributes towards my best days.
Another best day might be refreshing and re-inspiring a teacher who might be slightly worn out or deflated.  I can give them an experience that completely transforms them or takes them into a new direction that enables them to really be refreshed and restored and get back in the game, so to speak.  It is more about filling a need and finding out what people's needs are — from the five year old who is having a book read to them that has a connection to opera, or a teacher who just needs like a flower to be watered a little bit, or a rabid opera fan who can't get enough opera.  I can feed them all new experiences.
Another thing that is very unique and that contributes to my best days is to be able to have pieces to a puzzle lying around – meaning different experiences — and I get to put them together in different combinations and in different ways.  I end up with experiences that are unique.
For instance, we did the Death of Klinghoffer a couple of years ago.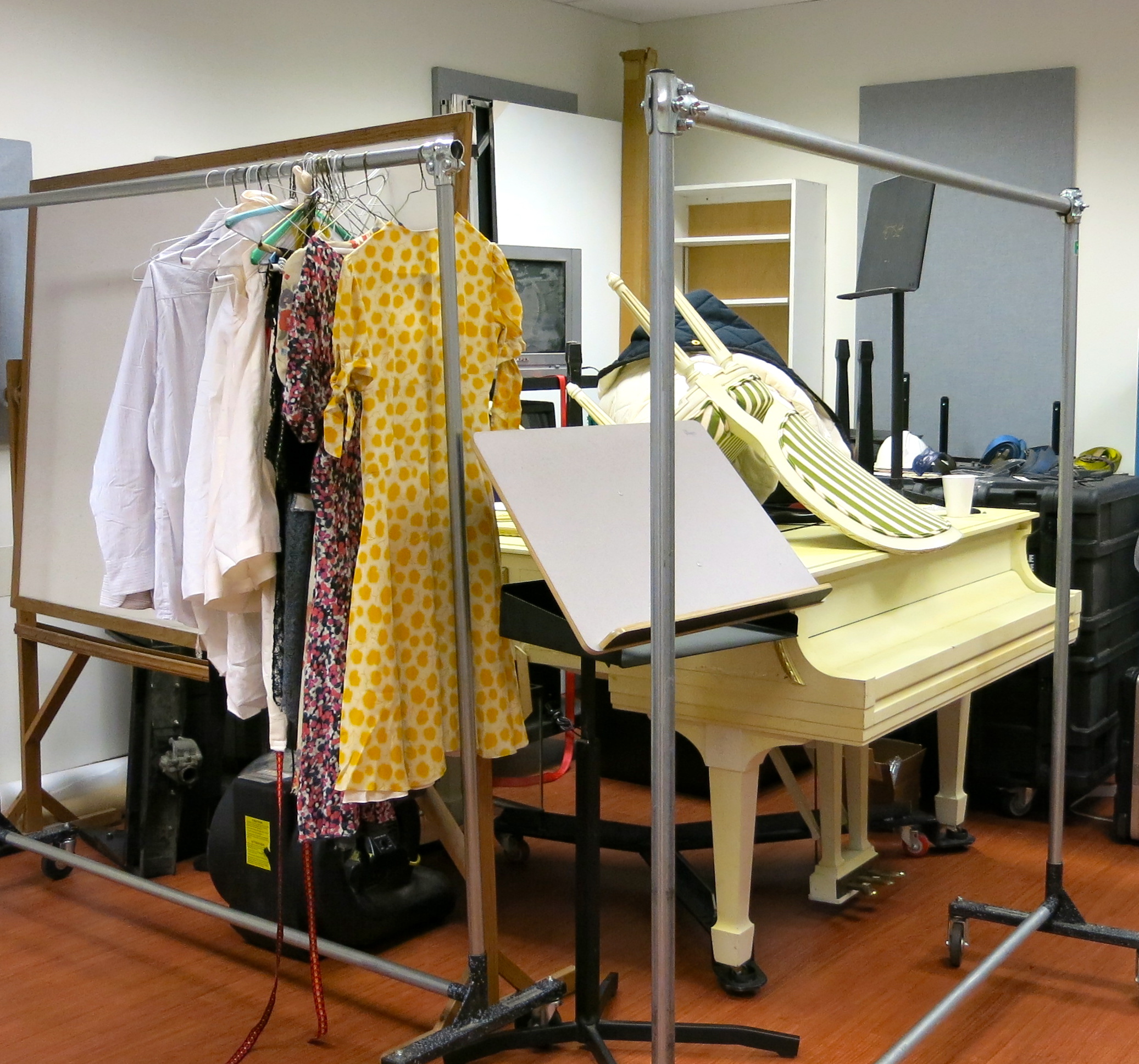 We were working with very different parts of the community we had never worked with before.  It was a challenge and it was very hard, but it was really great because it brought out the best in all these various organizations that came to the table willingly, and yet with a little bit of reserve and hesitation.  We had Muslim, Christian, and Jewish parties at the table because the opera centered around those topics.
One of the outcomes was taking an organization called Jews and Muslim Youth (JAM) and being able to do some programming whereby those kids were able to experience and learn about the opera and learn about each other in the process.  That's a program that existed through another organization, but this opera programmatically fit very nicely into their mission.  (See reference in this article about the JCRC St. Louis, JAM, Jewish/Muslim Teen Dialogue Group)
We did JAM at SLAM (Jewish/Muslim Teen Dialogue Group at the St. Louis Art Museum).  We had a program take place there.  This is all because of opera.  This is not because of anything lofty, but being in opera and having it take everyone in all kinds of directions – including me.
Doing the Lewis and Clark opera (Dream of the Pacific) took me up to Wyoming to Wind River Reservation where Sacajawea's relatives are.  We interacted with them and tried to their get their "blessing" to get Sacajawea's character right.  (Click here to find out more about Sacajawea and the Wind River Reservation.)  (Click here to see a video about the Dream of the Pacific.  This video was produced by Patrick Murphy.)    I get to go to all sorts of interesting places, so it's really remarkable as well.  I have to say, it is a real privilege.
So yes, the best day was when I was hired here.  All the units of this company really do support each other.  We are all about putting the best product on the stage here or on the road.  All the departments embrace the education mission, so I'm in a kind of Utopia setting for an education director.  My colleagues in other organizations don't always report the same kind of support that I have here.  It is not lost on me.  Not only is it an unusual position in the best sense, but also it is an unusual and special company in that we do help each other do our best.  There isn't anything like it.  When you have that kind of support, you can do some really special things.
The Board is also special.  I don't have to explain why education programming is important.  I've had that conversation.  It's always, "How are we going to do this?  How well are we going to do that?"  Not, "Why are we doing this?"
4.  What was your worst day as the Director of Education and Community Engagement for Opera Theatre St. Louis?
I don't have a worst day.   I'm not saying every day is great, but I realize that it's opera.  We are not saving lives by caring a kidney across the United States to someone who is waiting for an organ.  If I had a mishap with that, it would be the worst day of my life.
There are all kinds of small things – like the cabs don't show up on time with the kids or a person doesn't do their job – but to say that is a bad day?  A bad day related to my job?  I can't think of one.  It's not that all is perfect, but there just isn't anything awful that you can't recover from.
What is disappointing is when you see kids involved in a program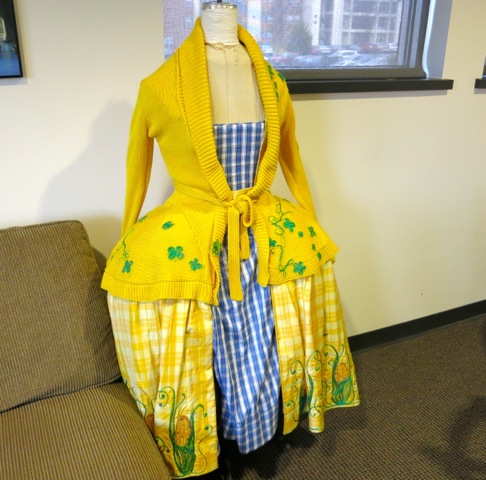 and they are not really taking full advantage of the program.   You know that they are a walking statistic and that they're going to live a life of poverty.  Here is an opportunity for them that they are giving up.  We can't necessarily save a kid, but we can help guide them educationally, open some doors, and get them on some tracks that would probably put them in a better stead to be successful — rather than living the cycle of where they came from.
My biggest disappointment is seeing great potential in a student and they — for any number of reasons — cannot or will not help themselves take advantage of the resources that we are providing them.  They just sabotage their own future and they don't know that they are doing it right now.  We see it because we are older.
On the converse of that is a seeing a kid in the cycle, break out of the cycle.   That's such a reward.  There was young man right who was singing in our chorus. He was a desegregation student who was getting a good education, but was at odds with his family and lived in a bad neighborhood.  He was an angry kid.  He showed up in our Artists in Training Program one year.  He found his passion.  By doing that, he ended up going to a fine liberal arts college.  Fortunately a teacher took him under her wing and walked him through what to do – from writing thank you notes, to showing him how to follow through on what he was going to do.  She showed him all those life skills.  He is already going to be nicely employed — once he gets a little bit older.  He has that potential to break out of the cycle that he came from.
5.  How did you survive your worst day?
I'm a person of faith.  I know these kids are in God's hands.  You've done what you can do, so you have to let go.  You take satisfaction in knowing you have done all you can do and the people you work with have done all they can do and they are God's anyways. You just pray that there is something that will put them on track. You don't know, because you can't save everybody.  You can, one by one, try to make an impact.
By nature it's easy for me not to get too entangled.  There are a lot of kids and you just don't have enough time to focus on everyone individually.  But by the same token, you do end up having some students you have the opportunity to root for.  You want them to succeed.  I end up being their cheerleader – Santa Claus and cheerleader.  The teachers I work with have the privilege of interacting with these kids.  We also have a responsibility too and try to keep them on track as much as we can and help them achieve their full potential.
I recognize I'm really blessed to be here and God gave me my heart's desire to work in the arts, help make great music, have a tiny part on what goes on onstage, a tiny part in some of the successes some of the singers have experienced, and contribute to the success of young people who have gone on to be teachers.  You realize you might have had a little bit of a role to play – even when you don't know you are having a role to play.  There's a bigger plan at work here and I'm pleased to be a part of it.