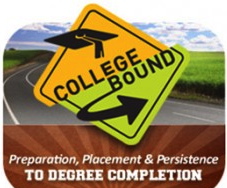 Lisa Orden Zarin's Charity of the Week:
College Bound St. Louis
This week Umission honors Lisa Orden Zarin, and is making a donation to the charity of her choice College Bound in St. Louis.   The mission of College Bound is to provide promising students from under-resourced backgrounds, academic enrichment, social supports, and life skills needed to succeed in college and careers.  Hats off to College Bound for helping nearly 100% of their high school graduates earn admission to four-year colleges or universities.  The year round curriculum not only helps students get into college, but graduate from college.